Our top 10 thought leaders of 2021 from KootenayBiz
We've chosen 10 inspirational leaders, and their stories are worthy of a second read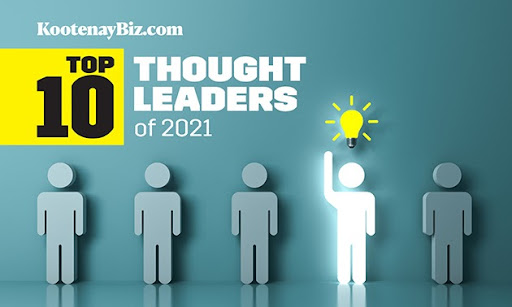 Here at KootenayBiz, we've chosen our top 10 thought leaders of 2021 from the stories we wrote over the past year. We've enjoyed telling—and you've enjoyed reading— their stories. But what exactly is a thought leader?
A thought leader is someone whose views on a subject are taken to be authoritative and influential. They are experts in their field who are continually thinking, learning, moving forward and taking risks. The term is an attribution and is given as a compliment that is earned.
These top 10 thought leaders are an inspiration to all of us, and their stories are worthy of a second read:
Brian Fehr, serial entrepreneur
We are fortunate to have a provincial business baron in the East Kootenay. Fehr owns several forestry businesses throughout B.C. and in the U.S., but he's also moving beyond two-by-fours into cryptocurrency, drones and bioenergy. He currently owns four businesses in the East Kootenay, showing his commitment to job creation and sustainable small communities. His bullish-on-business attitude shines through on what he likes to spend money on—mergers and acquisitions. This businessman likes to buy businesses.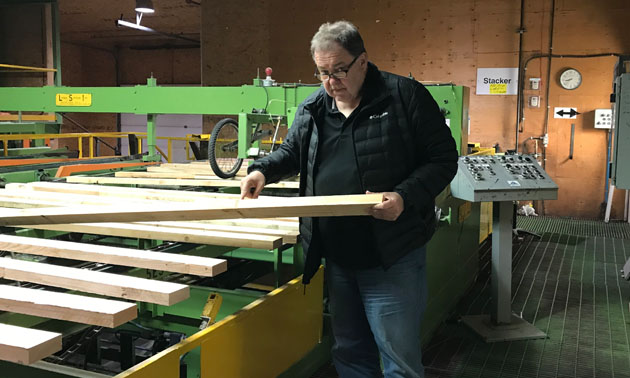 Learn more about Brian Fehr:
Dave MacLeod, CEO and co-founder of ThoughtExchange, Rossland
MacLeod believes in the value of collective intelligence as the foundation of his global company, ThoughtExchange. The tech business is one of the fastest growing companies in Canada. Recognizing a thought leader, John Wiley & Sons reached out to MacLeod to write a book, which was published in 2021, called Scaling Conversations: How Leaders Access the Full Potential of People. The book is an introduction to the new form of business leadership called enterprise discussion management. MacLeod's goal is to encourage the use of conversation technologies to bring people together to solve the most pressing issues in our organizations and businesses and on our planet. His clients include some on the Forbes Global 2000 list. A visionary with big ambitions certainly defines this thought leader.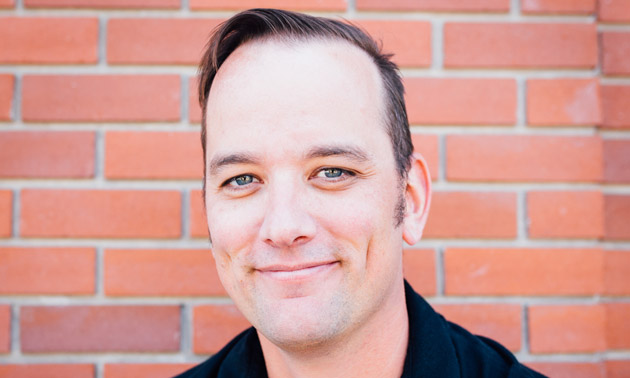 Learn more about Dave MacLeod and ThoughtExchange:
Greg Malpass, CEO and founder of Traction on Demand, Nelson
Malpass is leading a booming global business, Traction on Demand, one of North America's largest dedicated Salesforce consulting and app development firms. With offices around the world, this B Corporation is adding jobs at an incredible pace, with 1,000 new employees—called Tractionites—expected within the next year. Malpass is a pathfinder with his belief that a company doing good is also good for business. The great company culture has earned its rankings five times in the Best Workplaces in Canada. Its Small Town Initiative is a model for other tech businesses that want to relocate to rural locations like the Kootenays.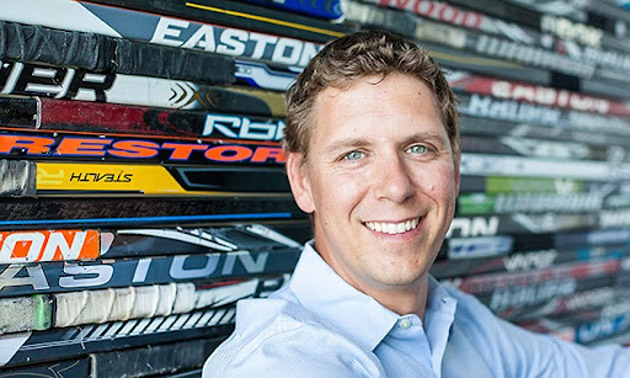 Learn more about Greg Malpass and Traction on Demand:
Alf Him, co-owner of The Board Room Café and co-chair of the Grand Forks Downtown Business Association, Grand Forks
Thought leaders don't see a problem and continue walking by, leaving the problem for someone else to solve. They think of a solution and put it in motion. Him saw too many vacant retail spaces in his beloved downtown of Grand Forks and he had an idea. Hard work and teamwork brought his idea to fruition in just five weeks, and the program was called "Grand Forks: The Place to Grow Your Business." The aim was to recruit new retail businesses to downtown Grand Forks by paying their rental leases for the first six months. The rent subsidy program gained national interest and exceeded Him's expectations with the number of new businesses moving in. Moreover, the initiative can serve as a model for other rural communities.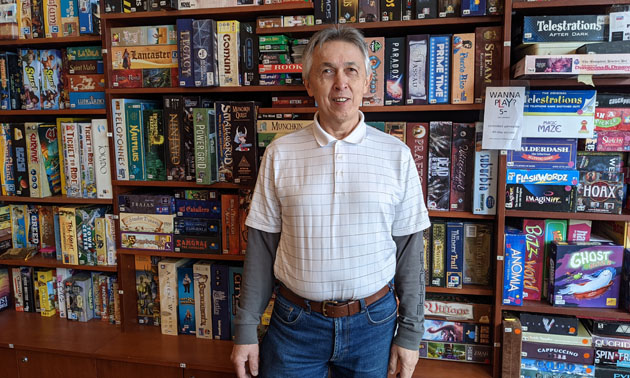 Learn more about Alf Him and the Grand Forks rent subsidy program:
Vanessa Terwoort, director of environment at Mercer Celgar, Castlegar
Terwoort's career has been split between mining and pulp, and currently she is the director of environment at Mercer Celgar. Her strong interest in science and chemistry started in high school, and her love for learning new things led to jobs throughout B.C. as well as the Northwest Territories and Yukon. Terwoort has been in industry for over 21 years now and serves as a wonderful role model for women who want to enter an industrial career in the STEM fields.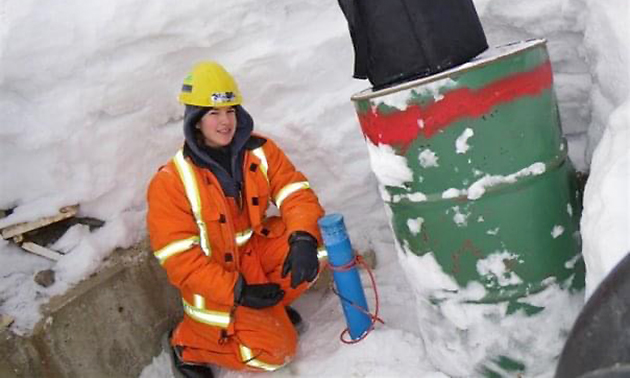 Learn more about Vanessa Terwoort and her career path in industry:
Mario DiBella, president and owner of the Martech Group of Companies, Castlegar
DiBella is a perfect example of how thought leaders keep their ears to the pulse of the market and reach for new heights. Back in 1982, when he started Martech Electrical Systems Ltd. (MESL), the company had one service van and focused on electrical services. Now, almost 40 years later, the organization consists of three established companies: MESL, Martech Motor Winding Ltd. and Marwest Industries. Each of Martech's divisions was created for a specific service that was identified within local markets in the Kootenays.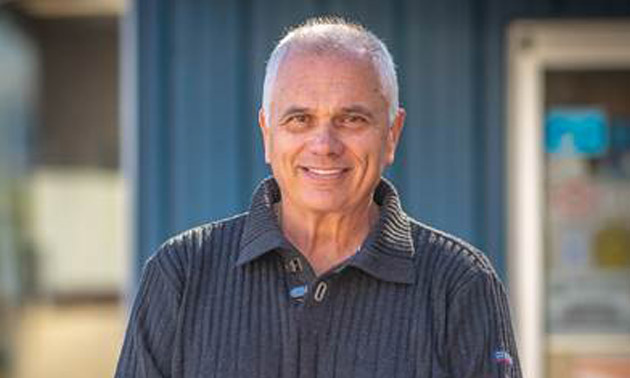 Learn more about Mario DiBella and the Martech Group of Companies:
Kyle Hamilton, co-founder of Sucre Interactive Technologies, Fernie
Before founding Sucre, Hamilton started two other companies, a photography business and birr marketing agency. Sucre Interactive Technologies aims to be a game changer in the employee training arena. The applications help employers create a safer workplace for high-risk high-consequence situations by using interactive virtual-reality (VR) training. This VR training is useful for any work environment where safety is a concern, such as mining, oil and gas, fire fighting and rescue, manufacturing, construction and warehousing.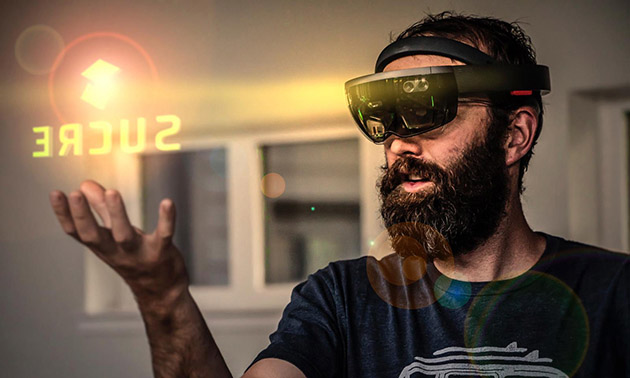 Learn more about Kyle Hamilton and Sucre Interactive Technologies:
Dave Stonehouse, owner of Stonehouse Woodworks and founder of BC School of Log Building, Golden
Stonehouse is an expert carpenter and owner of a custom log house building business, an 18-year-old company. But thought leaders don't stop at business ownership—they share their knowledge as teachers and mentors. Stonehouse founded the BC School of Log Building, an educational program that teaches students to build log shells and timber frames. With the log building industry thriving, this school helps fill the shortage of trained and experienced log builders.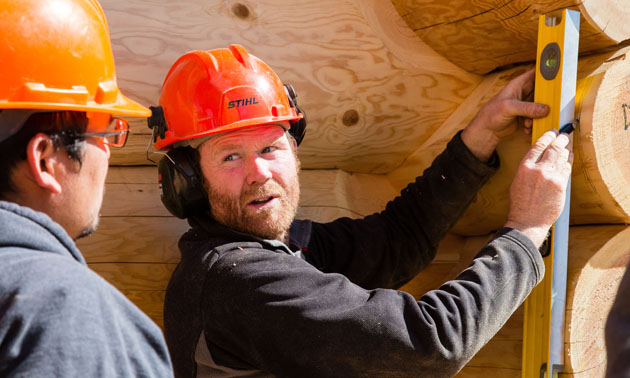 Learn more about Dave Stonehouse and the BC School of Log Building:
Venessa Loubert and Perry Dzuris, owners of Arcane Coda, Nelson
It takes a community for people to thrive, and this entrepreneurial couple has built a community with international artists and artisans, employing over 100 people on a seasonal basis in Thailand, India and Nepal. Their alternative clothing company with a lot of heart donates bags of clothing and accessories to women's shelters, homeless shelters and aid shelters. After spending years contributing their time, money and energy to animal rescue, Loubert and Dzuris officially created the Animal Rescue Initiative. Along with their sustainability values, Arcane Coda shows that a triple bottom line is good for business.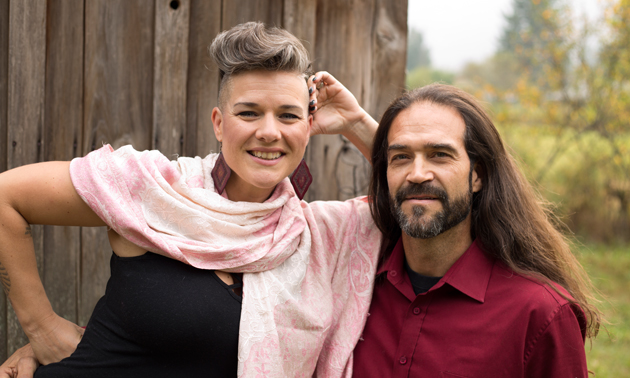 Learn more about Venessa Loubert, Perry Dzuris and Arcane Coda:
Harper and Smith are dedicated farmers committed to moving the needle on local food security. They founded the Revelstoke Garlic Festival many years ago, and they encourage others by hosting Garden Guru workshops, school tours and educational talks on sustainable agriculture and composting. Track Street Growers has recently rebranded as Stoke the Fire Hot Sauce with their value-added agricultural products. Their goal is to scale up the business so that it serves as an economic driver for other small companies, farms and creators in the region.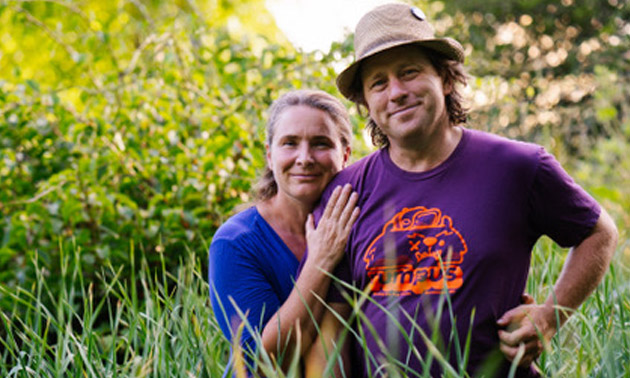 Learn more about Sarah Harper, Stu Smith and Track Street Growers: