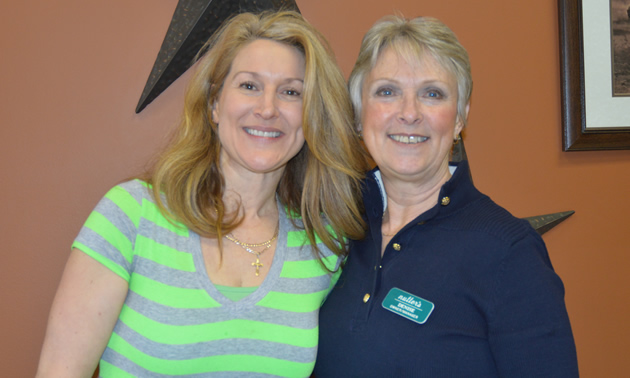 Denise Pallesen of Nutter's Bulk & Natural Foods in Cranbrook, B.C., is involved with the Women's Enterprise Centre, which offers mentoring for business women.
Aaron Cameron and Max Fanderl of Invermere's Trappeur Homes, knew they wanted to build a better wall system—here's what they learned along the way.

Artisan breads, custom wedding cakes, pretzels, chocolate confections and dog treats—Quality Bakery in Invermere, B.C., makes the best of them all.

Discussions are ongoing with the provincial government about protecting grassroots explorers from excessive new fees.

by Jessica Kirby

Teck Coal is once again offering free mine tours in Sparwood and Elkford in southeastern B.C. in conjunction with Mining Week in May 2014.

If all goes as planned, the village of Canal Flats, B.C., will have a new $2.7-million water system completed by the end of June 2014.

Hiking and fly-fishing enthusiasts, along with corporate and social event groups, keep Island Lake Lodge near Fernie, B.C., busy during the summer months.

A food business incubator and commercial kitchen could open worlds of opportunity for entrepreneurs in B.C.'s Columbia Valley.

When two artists took ownership of their co-op in Grand Forks, B.C., and grew a retail shop, they learned to build and nurture a business and its customers.

Reinhart Construction of Invermere, B.C., is using an innovative technique to build fail-safe foundations in poor-quality soils.

Kettle Valley Waste is a business in B.C.'s Boundary region that has helped the local district implement exceptional waste disposal and diversion services.