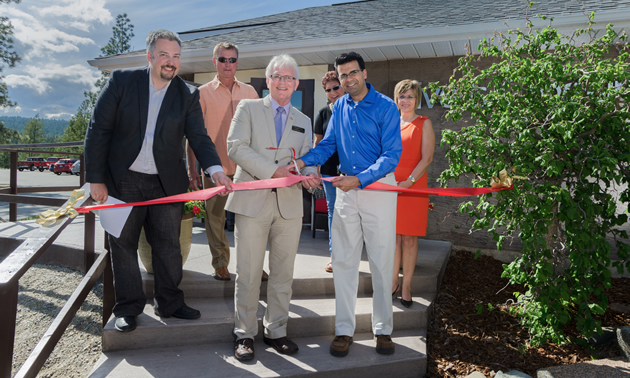 The recent purchase of the golf course and the surrounding real estate property by two Edmonton companies has brought elevated financial stability.
United Communities is working in cooperation with Tyee Custom Homes to make a beautiful mountain village.

by Kimberly Schoenberger

At Ellenwood Homes couple Marc Brillon and Lara Ellenwood bring together their experience in construction and interior design.

After 26 years of planning the Salmo & Area Supportive Housing Society is on the brink of opening 28 units of local, affordable housing.

Shortage of family physicians in Cranbrook was the topic at a recent chamber meeting.

The Creston Valley Farmers' Market has established itself as an important economic mainstay in an agricultural area.

Launch 50 offers a unique opportunity for people to purchase a lot at a substantial discount.

Warfield Community Hall gets a facelift

Revision of Sparwood's OCP requires input from citizens, District council, technical experts, neighbouring communities and government.

Sixty-eight years and three generations later, B A Benson & Son Ltd. is still being driven by its strong customer relationships.

FortisBC has lots going on, from its renewable gas initiative to a PowerSense program, as it serves customers throughout the Kootenay region.