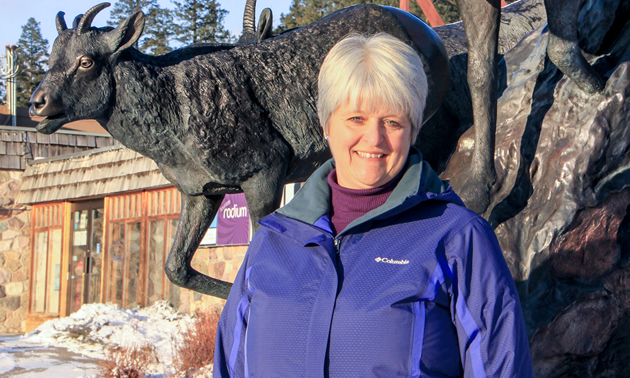 Through the process of acclamation, Clara Reinhardt has succeeded Dee Konklin as mayor of Radium Hot Springs, B.C.
Ron Oszust, the new mayor of Golden, B.C., has a long history of public service and leadership in his community.

At the age of 32, Gerry Taft has already completed two terms as mayor of the District of Invermere, and here he goes again.

Nine years wasn't enough for Cal McDougall. After a 10-year break he's been elected mayor again, this time for a four-year term.

With the momentum of her first term as a foundation, Mary Giuliano has again taken on the challenges of the mayor's position in Fernie.

Dean McKerracher has committed to the position of mayor of Elkford for a fourth consecutive term.

With an eagerness to keep learning and to serve her community, Kathy Moore was successful in her bid to become mayor of Rossland.

Mike Martin, the new mayor of Trail, B.C., talks about anticipated challenges, goals and his dedication to advancing the community.

Daniel Haley is the passionate entrepreneur behind Casa Di Cioccolato and the creator of Bike Alley, a project he calls "community development from within."

by Audry Lochrie

Deb Kozak is taking the lead in Nelson as she steps into position of mayor after nine years on council.

Lawrence Chernoff has returned as the mayor of Castlegar, bringing his upbeat outlook back to the city for a fourth term.