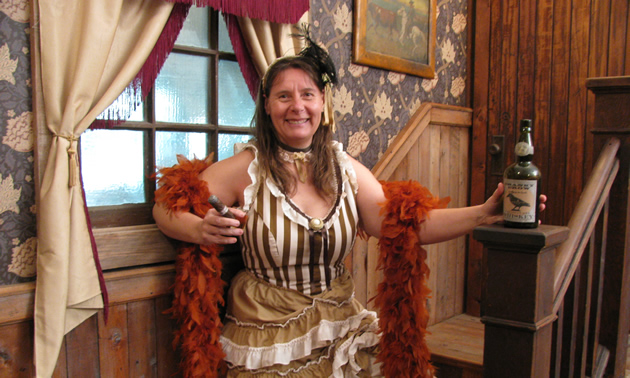 The Great West Emporium in Kimberley, B.C., is offering visitors an enhanced version of the old-time photo booth.
Achieving greater participation of home based businesses in Kimberley's business community is one goal of the chamber's manager.

30 years for Kootenay Business magazine

The CCSP Salmo project is nearing completion

With a new brew house, storage area and tasting room, Fernie Brewing Company is building a facility that can keep up with demand for its tasty brews.

Karin Penner's 31-year career as executive director of the Cranbrook & District Chamber of Commerce is summarized in testimonials.

Robert Howard of Cutting Edge Industries Ltd. encourages the development of skilled tradespeople in Canada.

Grocery giant, Loblaws, owners of Real Canadian Superstore, has invested upwards of $7 million to renovate its Cranbrook store.

A career with Investors Group in the Koootenays means support and entrepreneurship while working to help others succeed financially.

Using laminated wood and task-specific lathes, Berley Manufacturing has opened a production shop in Kimberley, B.C.

A new touchless car wash will allow you to stay warm and dry in your vehicle while your car's exterior is thoroughly cleaned.