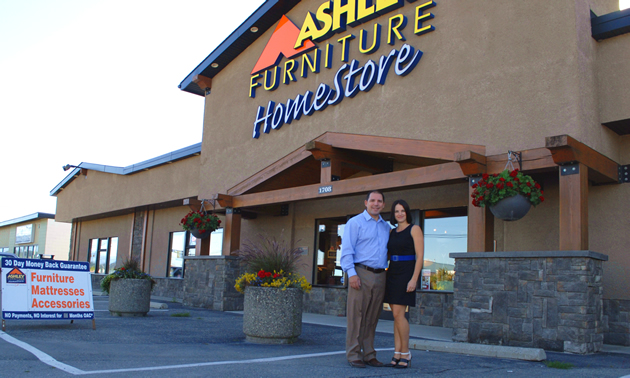 The Bedroom Furniture Galleries and Ashley Furniture Homestore in Cranbrook now have a single warehouse that can better serve customers.
J.H. Huscroft Ltd. produces a diverse range of products and provides employment that supports economic stability in B.C.'s Creston Valley

Michael Flood and Carol Pears of MountainHigh Lighting Designs have found a business niche that utilizes their passions.

F.W. Green Clinic moves and splits into two family practices

by Virginia Rasch

The completed new exterior of the Columbia Valley Credit Union communicates a positive message to its clients.

The Business Development Bank of Canada celebrates entrepreneurship with Small Business Week, running October 19 to 25 across Canada.

Anne Terpsma had a long history of working at jobs traditionally held by men, and then she opened a business that sells only pretty things.

After spending most of his life in Calgary and Toronto, Dr. Kevin Roberge had had enough of city living, and that was Cranbrook's gain.

Golden, B.C.'s mayor and council are working with the local chamber of commerce to bolster positive business trends.

The community of Castlegar, B.C., has a new recreation area through the completion of the Natural Outdoor Swimming Ponds project in Millennium Park.

From horses and handsaws to logging trucks and high-speed lumber stackers, the Kalesnikoffs have kept the family business going strong since 1939.