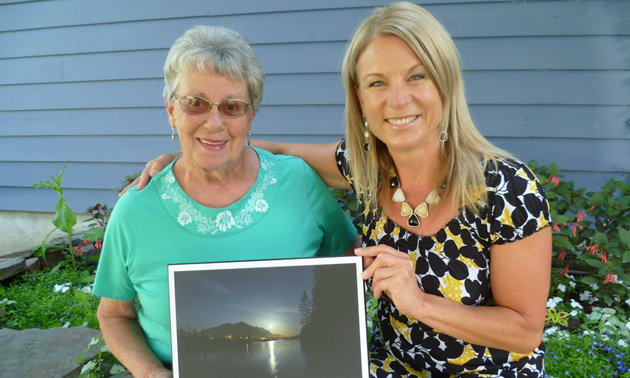 After four years, Doreen Kelley's volunteer activity at the Golden Seniors Centre is kind of like a job—and she's OK with that.
With the expansion of its coal car repair and maintenance shop in Golden, B.C., Canadian Pacific Railway will add eight workers to its payroll.

Paddy Duddy of Big Cranium Design runs a growing screen-printing and design business that was started in his garage

Bacchus Books and Café, in Golden, B.C., is a two-in-one business run by fun-loving partners, Caleb Moss and Niki Dusseault.

For Becky Gilhula, running Sweet Dreams Cakery in Rossland provides an outlet for her creativity and the opportunity to practice her pastry chef trade.

Ian and Deanna Franklin have found their passion through running a quality shoe business in Nelson, B.C.

Lloyd Ferguson, owner of Totem Travel, started by handwriting airline tickets for his father—39 years later he still loves the industry.

Golden, B.C., has some excellent restaurants, and Apostoles Greek Restaurant is among the favourites.

The new clubhouse at Greywolf Golf Course will open before the end of the 2014 season, and will operate from Thursday to Sunday through the winter.

For Dean Beck and Brad McInnes of Rocky Mountain Appraisal, expanding their services into real estate is about offering more to their clients.

For Brad Crockett, owner of Crockett Book Company, running a successful business is a continual process of figuring out what works.