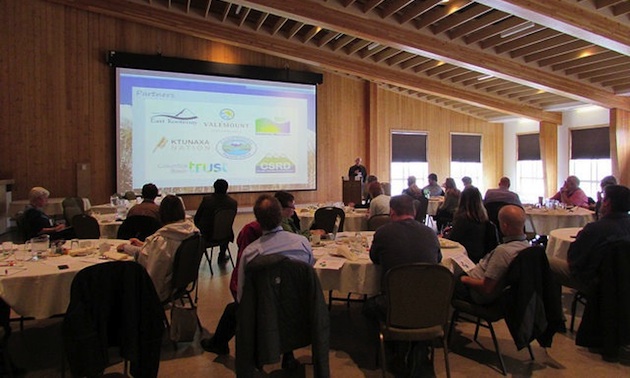 Why region-wide broadband matters to businesses, even when they already have it.
Meadowbrook Motors is an automotive repair shop that quickly built itself a great reputation in Kimberley, B.C.

After a busy year, Judy Goodman, executive director of the Revelstoke Chamber of Commerce, talks about everything that's going on locally.

Daniel Kellie is the new owner of Glacier House Resort and a relatively new face in Revelstoke.

Fine & Well Health and Chiropractic continues to offer service in Cranbrook while its Kimberley location is restored.

Rene Schupbach of Kimberley, B.C., is a foodie and a caterer. His catering business will make the food fresh wherever you are.

by Virginia Rasch

St. Mary's Indian Band and MDG Contracting Services are bringing carbon-neutral heat to the First Nations community near Cranbrook.

For instructors at non-profit studio Dance Umbrella, going to work is about so much more than earning a paycheque.

Eagle Plains Resources is succeeding in its industry while many other junior resource exploration companies fail.

Initial Designs Custom Embroidery provides more than decoration—its custom logos identify and represent its clients.

Musher Eric Marsden of Revelstoke Dogsled Adventures is passionate about his sport, his animals and about showing guests an experience in the Kootenays.