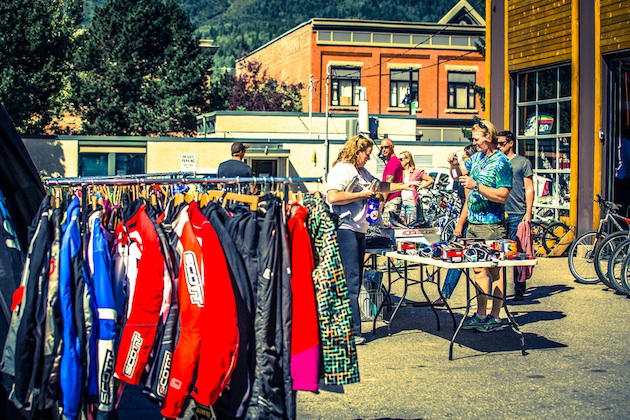 A passion for outdoor activities inspired Mark Hall and Jonathan Levesque to establish Fernie's Gearhub sports store.
The award winning Elk Valley Thrift Shop gives back to the community by means of its recycle, re-use, repurpose policy

by Trina Ayling

Going green means going paperless for the team at Pinnacle PAC in Castlegar.

by Nowell Berg

Meet Tammy Verigin-Burk, executive director of the Castlegar and District Chamber of Commerce.

by Nowell Berg

Martin and Marilyn Brock pick up the 2014 Fernie Chamber of Commerce award for outstanding customer service.

by Trina Ayling

It began as one man's four-week commitment to help people get fit. Today it's a unique, no-frills gym with a wait list of clients seeking total fitness.

by Trina Ayling

How conference attendees can bring value back to their organizations

by Virginia Rasch

Ute Juras is beginning her second term as mayor of Canal Flats, B.C., with a positive attitude and a clear direction.

Randy Kappes has taken on the position of mayor of Midway, B.C., for a third consecutive term.

Running a hardware store in a small lakeside community is not just business as usual for Steve Wilson.

by Nowell Berg

To Frank Konrad, the new mayor of Grand Forks, B.C., it's important to consider the community's long-term wellbeing.