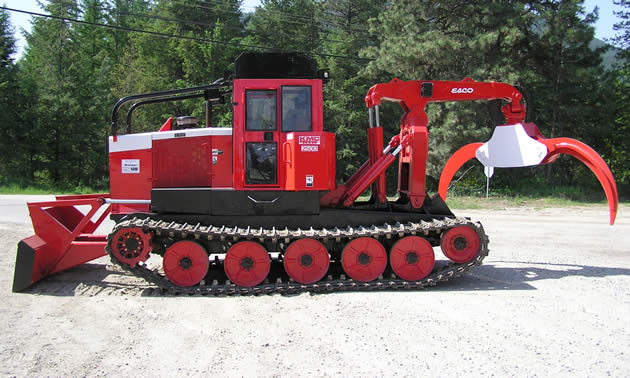 On the brink of its 60th year, KMC/Kootrac has introduced a 3000 series to better serve industries around the world.
After many years of calling Trail, B.C., home, Mayor Dieter Bogs wouldn't want to live anywhere else.

Mayor Ron Toyota took some time to tell Kootenay Business about what he enjoys about the area he calls home.

Tristen Chernove, managing director at Canadian Rockies International Airport, applauds the new daily flight between Cranbrook and Kelowna, British Columbia.

Optometrist Christine Chatten has been practising in Kimberley for over 15 years.

by Lisa Crane

In the heart of downtown is Kimberley's newest restaurant, Heartbeet Vegetarian Bistro.

by Lisa Crane

Good food and live music are the hallmarks of the new Legendary Byng Roadhouse in Cranbrook

by Kris Dickeson

Roxul is celebrating a milestone and, after a busy summer, is operating an environmentally friendly upgrade at its Grand Forks facility.

Sprout Grocery is thriving in its new location, continuing to offer the best groceries available.

by Lisa Crane

Kootenay Mountain Works in Kimberley, B.C., is the second incarnation of Kootenay Cycle works, which was destroyed by fire in December 2012.

Home Hardware in Cranbrook has been a busy place with a bevy of awards and owners that love the people they work with.