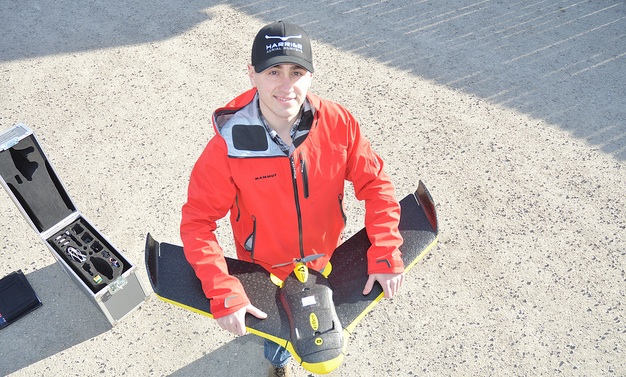 LeCouffe, a youthful entrepreneur at 25 years old, said, "Every time I send that (drone) up, my heart gets going."
Working to make the West Kootenay Regional Airport more accessible even during inclement weather.

by Nowell Berg

In the 1960s, Fernie was a little-known mountain village with its roots in mining. Now, it's a world-class outdoor adventure destination.

A remote location with excellent amenities and services makes Elkford, B.C., an appealing town in which to live, work and do business.

Until April 30th, locally-owned businesses will have the opportunity to show how much they value youth as customers and community members.

Sparwood is proud of its roots in the mining industry and of the amenities and quality of life it provides for its hard-working population.

To encourage growth and success in its business sector, Revelstoke has invested in identifying the challenges faced by local businesses.

Who is shopping for real estate in the region while maintaining a primary residence elsewhere? And what challenges do they face?

by Thomm Bokor

The annual career fair will take place at the College of the Rockies on Wednesday, March 11, 2015.

From interior to exterior, it's all about low and no maintenance in building or renovating a home.

by Nowell Berg

Fernie, Sparwood and Elkford have adopted a collaborative rather than competitive approach to marketing their communities.