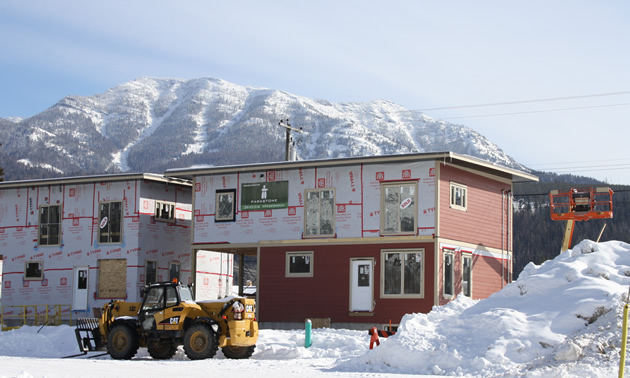 The Parastone team of companies has built and revitalized commercial apartments and hotels in Fernie, B.C. Now, it's building houses.
With the competition getting tougher, the MasterChef Canada candidates are honing their conniving skills.

Justin Giroux, manager of EMCO Plumbing & Heating Supplies in Cranbrook, B.C., talks about what he looks for in a potential employee.

Information for business in Castlegar, B.C., including contacts, award winners and listings.

College of the Rockies is hosting its annual career fair on March 12, 2014

by Kimberly Shellborn

Losing the team competition—just barely—and losing the chance at immunity from elimination, was actually a good thing for Danielle Cardozo.

With solid training and a well-stocked mobile unit, Debby Tomich and her staff provide first aid service in the field.

Kootenay Market is an independent grocery store that offers a friendly, local supermarket alternative in Castlegar, B.C.

The College of the Rockies Career and Job Fair is set to be another successful event this March.

Regional economic collaboration makes sense for the Elk Valley, but attention is needed for each individual community, too.

New investment and improved services are making Sparwood, B.C., the land of business opportunity.