Lou Rogers
Lou Rogers writer profile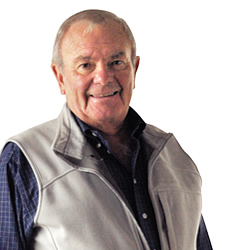 Lou Rogers is a chartered accountant and chair of Koocanusa Publications Inc. He obtained his degree as a CA in 1965 and spent the next 25 years in public practice in Cranbrook, B.C., retiring in 1990.
"I have always been interested in business and have worked at determining why some are successful and others not," said Rogers. "I have been involved in a number of companies over the years, while I was in public practice as a CA and since."
Rogers is actively involved in Koocanusa Publications Inc., Kootenay River Ranch Ltd. and Rogers Properties Ltd. He remains a member of the Institute of Chartered Accountants of British Columbia.
Most recent articles by Lou Rogers