Cautious optimism
New developments in 2014 are expected to improve employment and the economy in the Kootenays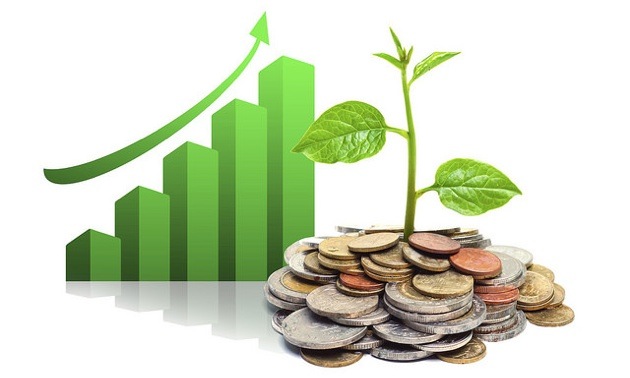 Most of us would like to have a crystal ball to tell us what to prepare for in steering our business to meet the future. Since that is impossible, we have to rely on predictions based on what is happening now compared to what has happened in the past. We have help in coming up with a formula for the future with this year's B.C. Check-Up release that helps us to interpret exactly what has happened during the preceding year in B.C.
The publication B.C.Check-Up reveals results from a benchmark study of the province's economy that has been conducted by the Institute of Chartered Accountants of B.C. since 1999. Since 2013, the study has been continued by the new Chartered Professional Accountants of B.C. This change is because the B.C. Chartered Accountants became part of that new body. The publication breaks the information into regions and, of course, the one we are most interested in is the Kootenays.
For a general view of the economy, the report reveals that "the Kootenays continued to show signs of economic recovery in 2013 and that for the third consecutive year the region shows signs of job creation, lower unemployment and an increase in capital investment." Sounds pretty good and the report's crystal ball reveals this: "New developments in 2014 will continue to improve the Kootenays' employment and economy. Several large projects have the potential to proceed, including the Jumbo Glacier Resort ($900 million), Teck's water treatment facilities in Sparwood ($600 million), the Bingay Main Coal Project ($480 million), and Phase Two of Teck Coal's Line Creek Mine ($140 million). These projects promise to generate substantial employment and economic benefits in the East Kootenay Regional District."
The fact that things are positive is substantiated by the Canadian Federation of Independent Business (CFIB). The monthly Business Barometer of the CFIB, found in the organization's August newsletter, states: "Small biz confidence up in August. Canada's small and mid-sized business owners are feeling more upbeat in August." This barometer is calculated from a survey conducted on business members on a scale between 0 and 100. An index above 50 means owners expecting their business's performance to be stronger in the next year outnumber those expecting weaker performance. One normally sees an index level of between 65 and 70 when the economy is growing at its potential. One has to realize this is reporting Canada's response—not just B.C.'s— and that the provincial numbers might be somewhat different.
The big business contribution to the economy does not always filter down to the small businesses that keep our local economy vibrant. The wages the big companies pay, plus the goods and services they purchase locally, help our economy with additional purchasing power, but our economy is supported by many contributors.
That is explained in B.C. Check-Up: "The economy will also be driven from increased global demand for B.C.'s resources, primarily in the forestry industry. Rising housing starts in the U.S. and demand from China means continued demand for B.C. lumber."
The report also mentions these many other contributors:
"Job growth was largely driven by the services-producing sector. The trade industry added 1,800 jobs, while transportation and warehousing, and accommodation and food services industries added 1,000 new jobs each. Other significant service sector job gains were reported in finance, insurance, real estate and leasing, health care and social assistance, and information, culture and recreation industries. The health care and social assistance industry also grew substantially in the past five years and has fuelled two-thirds of the growth in the region's service sector employment."
So some positive things we can be happy for, but for many of the local entrepreneurs I talk to it is still a struggle to keep things rolling. A good thing revealed in the B.C. Check-Up report is that not all contributions to our economy are coming from one source, or as some would say not all our eggs are in one basket. So as one quote in the report stated: "We need to remain cautiously optimistic."