Best of Business!
Best of Business Winners 2018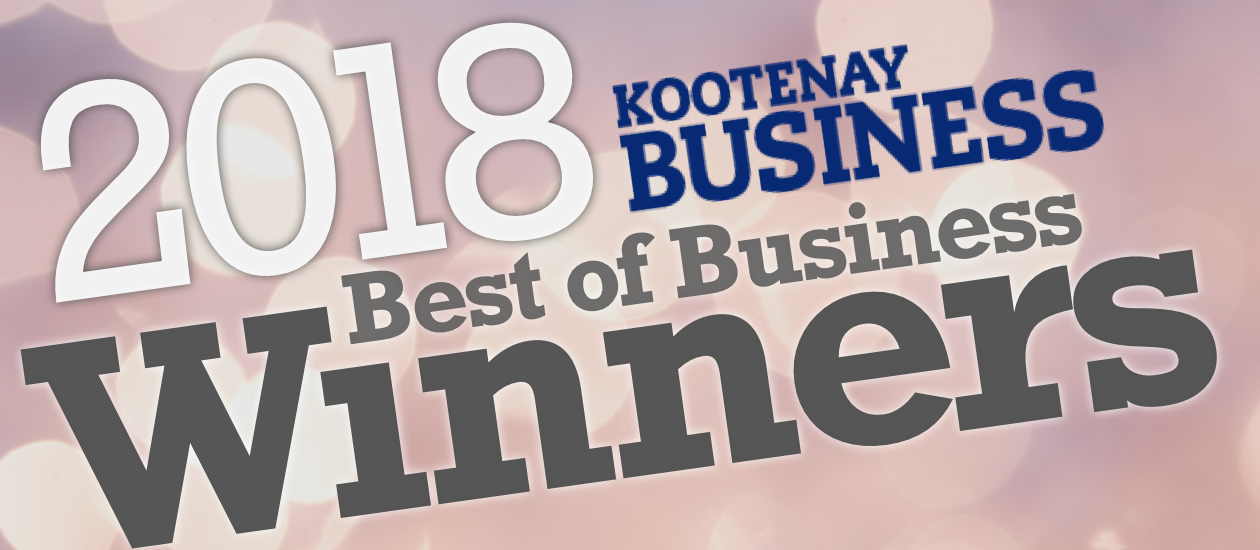 In my travels throughout the East and West Kootenays, I am always struck by the number of Best of Business award certificates I see proudly framed and on display in the front entrance or behind the cash register of the business in question.
Running a business is too often a thankless task. The hours are long, the prospects uncertain. So perhaps it's not surprising that acknowledgement, in the form of a Kootenay Business magazine award certificate, is clearly meaningful—all the more so because the awards are based on reader responses to the survey we publish in our January/February issue.
Many businesses appear on the list year after year (they must be doing something right!) but it's also fun to search for new companies that have inspired readers to nominate them.
Be sure to vote for your favourite businesses—those that go above and beyond—when the 2019 survey appears. After all, we all need a little pat on the back from time to time.