Challenging times
Predictions of how the fluctuating Canadian dollar will affect us all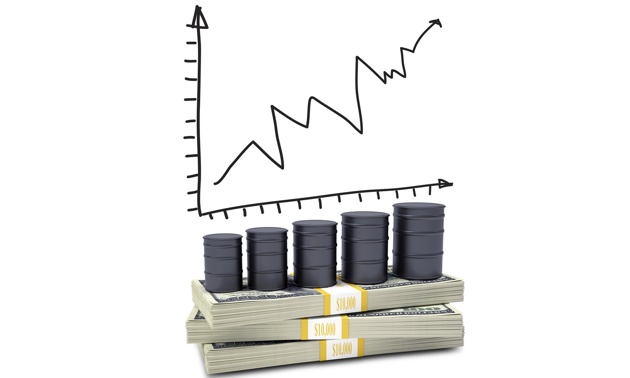 It would be irresponsible to ignore the major problem we are all facing because of the drop in oil prices and the Canadian dollar. There are a variety of predictions on how the fluctuation of the Canadian dollar will affect us all.
For example, The Canadian Press posted this headline: Cheap Oil Could Be Good for Canada, Royal Bank Says.
The article went on to explain, "The bank analysis pointed to a combined effect of three offsetting positive outcomes from low-priced crude: 1) a boost for the U.S. economy; 2) the lower Canadian dollar's benefit to exporters selling to the stronger U.S. market; and 3) more spending by Canadians thanks to cheaper fuel."
Business Insider had this headline: Crashing Oil Prices Could Bring the U.S. Fracking Boom to a Sudden and Disastrous End.
The article went on to explain, "Crashing oil prices will soon make many of these energy sources money-losing projects. Morgan Stanley estimates the average break-even oil price for these U.S. players to be about $76 to $77 per barrel. If the price of oil can't cover production expenses and these companies are forced to idle their operations, then you could expect: 1) spending to drop; 2) jobs to get cut; and 3) delinquencies and defaults to rise." So no one knows what the real effect of this global crisis will be. I was unaware that the U.S. coming to the global scene as an oil and natural gas producer could cause such a colossal reaction—plummeting oil prices.
OPEC is not happy with the U.S. coming on to the global scene as an oil producer and, according to its mission, feels responsible to protect its members from the effect of this new supply in the global oil market. OPEC Fast Facts, retrieved from CNN.com, explains the purpose of OPEC is to "co-ordinate and unify the petroleum policies of its member countries and ensure the stabilization of oil markets in order to secure an efficient, economic and regular supply of petroleum to consumers, a steady income to producers and a fair return on capital for those investing in the petroleum industry." A spokesman for OPEC recently stated, "We have seen oversupply coming from shale oil and that needed to be corrected." So its strategy is to have its member nations increase supply as if the U.S. were not producing and let supply and demand control the price. The result with such a huge global supply is the much lower price.
So how did the U.S. get to be such a threat? Through a new process that extracts natural gas and oil from shale. One definition is: "The production of shale oil (also referred to as tight oil) exploits technological advances in drilling. It involves horizontal drilling and the hydraulic fracturing (or fracking) of underground rock formations containing deposits of crude oil that are trapped within the rock." So for the U.S., this is very positive. Not long ago as a nation it was held hostage because it had to import much of its energy, but with this new process its import requirement might entirely go away and it could have excesses to put on the world market.
For Canadians—not so good. We see a problem with higher production and a shrinking customer base. Our dollar value is closely linked with our energy production. The dollar value fluctuation has positive and negative effects on our national economy, as explained in the introduction to this article. Each business has to adjust to the lower dollar differently.
For us in the Kootenays, the oil crisis can have a very negative effect because Alberta is one of our best sources of trade, especially for tourism. If Albertans don't have jobs, they won't have money to spend with us. It makes us realize that the management of risk is not always easily manageable.