B.C. accountants unite
Chartered Professional Accountants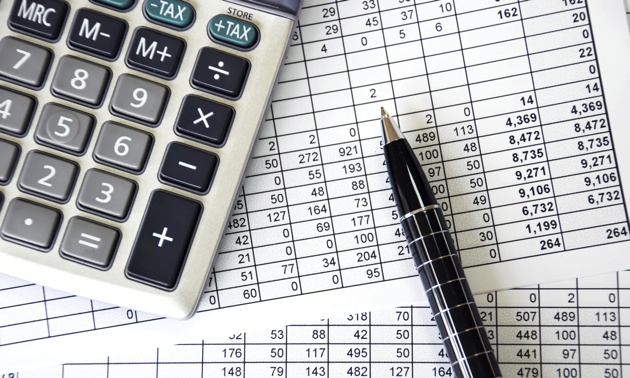 I was surprised to receive a new magazine this month—CPABC in Focus. As someone who has had his chartered accountant designation for 48 years, it gave me a strange feeling to be getting a magazine from a new organization—Chartered Professional Accountants (CPAs)—that is the result of the unification of three organizations: CAs, CGAs and CMAs. In order to maintain their right to regulate themselves instead of having the government regulate them, it was in the interests of all three bodies to work together to simplify the regulating process. The structure as it stood involved more than 40 regulating bodies so simplification was a must. It is interesting to me that it took three very capable, forward-thinking women, each a leader of the respective accounting body, to accomplish this.
What this means to me
Not so much actually. When you have had a designation for 48 years that took six years to achieve after high school graduation, and you do the math, my working days are numbered. I spent about half of those 48 years in public practice here in Cranbrook and the last half in industry with our publication and property management companies. I am happy about the merger because it has been very confusing for everyone to have three separate accounting bodies in B.C. and Canada. Over the years I have had CGAs and CMAs work for me and had great respect for their abilities and work ethic. There have been several attempts to unite over the years and I supported all those attempts.
The main issues each association faced were: 1) education requirements to become a student member; 2) how to educate students once they were registered with the body; 3) mandatory continuing professional learning requirements after graduating; 4) rules of professional conduct; 5) practice review for those in public practice; and 6) licensing and discipline.
What it means to the consumer
In Focus explains that "we strive to create a professional accounting body that a) protects the public interest and educates students and members to the highest possible standards; b) is open, accountable and accessible to students and members; and c) respects the past while charting a new and exciting way forward." The new body will simplify the process of hiring either a public accountant or an employee industrial accountant. You will no longer have to listen with glazed eyes as an accountant tries to articulate the distinctions between the three designations. It will be much easier to understand the difference between a professional accountant and a non-professional one.
What it means to accounting students and prospective students
The three leaders in B.C. that navigated this unification believe that the new CPA organization can build the best business school available. One of them says: "I truly believe that by bringing all three designations together, the accounting profession is going to be recognized as one of the premier business development tools in terms of education."
The unification will make it much easier for prospective students as they don't have to first decide on which designation they should pursue and then work out an education program within it. Instead, they will be able to just decide to be a professional accountant and then choose within one body an education program to prepare themselves for whatever accounting-related career they want.
What it means to the public
Beginning September 17th there is going to be a branding campaign featuring television commercials, ads in major newspapers, display boards in airports and online banner ads. This is the goal according to In Focus magazine: "It is going to show members, businesses, educators, students and the public at large that there is a professional designation on the scene ready to represent our country with pride."
CPAs in British Columbia will serve the public interest across all sectors of the economy with integrity, sound ethical practices, disciplined regulation and proven strategic management and financial expertise. Accounting bodies representing 85 per cent of Canada's professional accountants are committed to unification or have already merged under the CPA banner.