Smaller businesses in the lead
As the economic recovery continues, telework is becoming an increasingly popular trend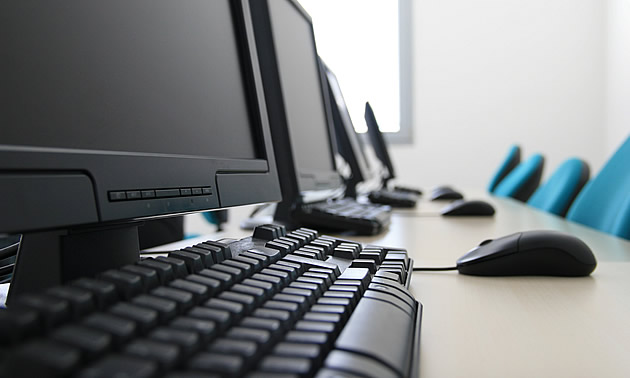 I just read an interesting piece that suggested smaller businesses in Canada are right now leading in the economic recovery. It emphasized that there are new opportunities for Canadian small and mid-sized businesses. We have many who can benefit from this phenomenon in our Kootenay area where this magazine is distributed. The piece came from the Canadian Institute of Chartered Accountants' (CICA) April 2012 newsletter, Report on Industry. The particular article in the Trends and Views section was headlined New Entrepreneurial Economy Emerging and said the following: "Having weathered the economic storm much better than most Western nations, Canadian business leaders are poised to not just grow their businesses but to help shape a whole new paradigm for the way 21st century industry operates. The article Where Do We Grow From Here? in the Ivey Business Journal states that a new entrepreneurial economy is emerging in which growth will be driven primarily by emerging, smaller organizations, not the large conglomerates that have anchored the economy for decades."
The fact that small and mid-sized businesses are growing and optimistic about the next year is certainly backed up by information from the Canadian Federation of Independent Business (CFIB). In a newsletter I just received, their vice-president and chief economist, Ted Mallett, explained that even though there has been some wobbling, month by month, the general trend this year shows "stable business conditions and a modest growing economy."
CFIB's Business Barometer Index in April was 66.4, which is pretty good. The CFIB explains how the barometer works: "Measured on a scale between 0 and 100, an index level above 50 means owners expecting their business's performance to be stronger in the next year outnumber those expecting weaker performance. One normally sees an index level of between 65 and 70 when the economy is growing at its potential." So the current 66.4 is definitely a positive sign for entrepreneurs.
One of the biggest challenges small and mid-sized businesses face, however, is the growing lack of qualified employees in Canada. Telecommuting, sometimes referred to as telework, has become a popular work option. The Calgary Herald had an interesting article a while ago by Derek Sankey that explained how Calgary Economic Development (CED) was striving to promote the use of this option by Calgary businesses. He quoted Elisabeth Mehrer, manager of workforce development for CED, as saying, "Employees are requesting the freedom and flexibility to work remotely, but in many cases it's driven by employers."
Canada has been rather slow in the use of out-of-office employees. It was interesting that the April 2012 CareerVision newsletter from CICA featured an article headlined Canada Not So Big on Telecommuting.
"According to a survey of 11,383 workers, one-fifth (17 per cent) of employees worldwide connect online to their workplace," the article said. Workers "telecommute on a frequent basis," the article continued. "Seven per cent say they work from home every day, while 10 per cent say they do so on a consistent and constant basis, such as evenings and weekends."
There were also some interesting stats: Employees in India (56 per cent), Indonesia (34 per cent), Mexico (30 per cent), Argentina (29 per cent), South Africa (28 per cent) and Turkey (27 per cent) are the most likely to telecommute, while those in Hungary (three per cent), Germany (five per cent), Sweden (six per cent), France (seven per cent), Italy (seven per cent) and Canada (eight per cent) are least likely to telecommute on a frequent basis.
The article produced a chart showing employers' feelings on the success of the concept and quoted employers as saying, "Yes, telecommuters are more productive than office workers." The percentage of positive responses by employers was as follows: Argentina 77 per cent; Poland 75 per cent; India 74 per cent; Mexico 74 per cent; Great Britain 56 per cent; Canada 56 per cent; and Japan 44 per cent.
CICA said its source of information was Reuters News. It is very enlightening that only eight per cent of the workforce is telecommuting when it seems to provide successful alternatives to employers.
At Koocanusa Publications, we are presently utilizing this source of labour for the reasons already mentioned for some of our editorial and sales positions. It looks like this will be a growing future trend for us and, we hope, a positive one.