Kootenay entrepreneur's specialization led to Martech's business growth and spin-off companies
One-on-one with Mario DiBella: President and owner of the Martech Group of Companies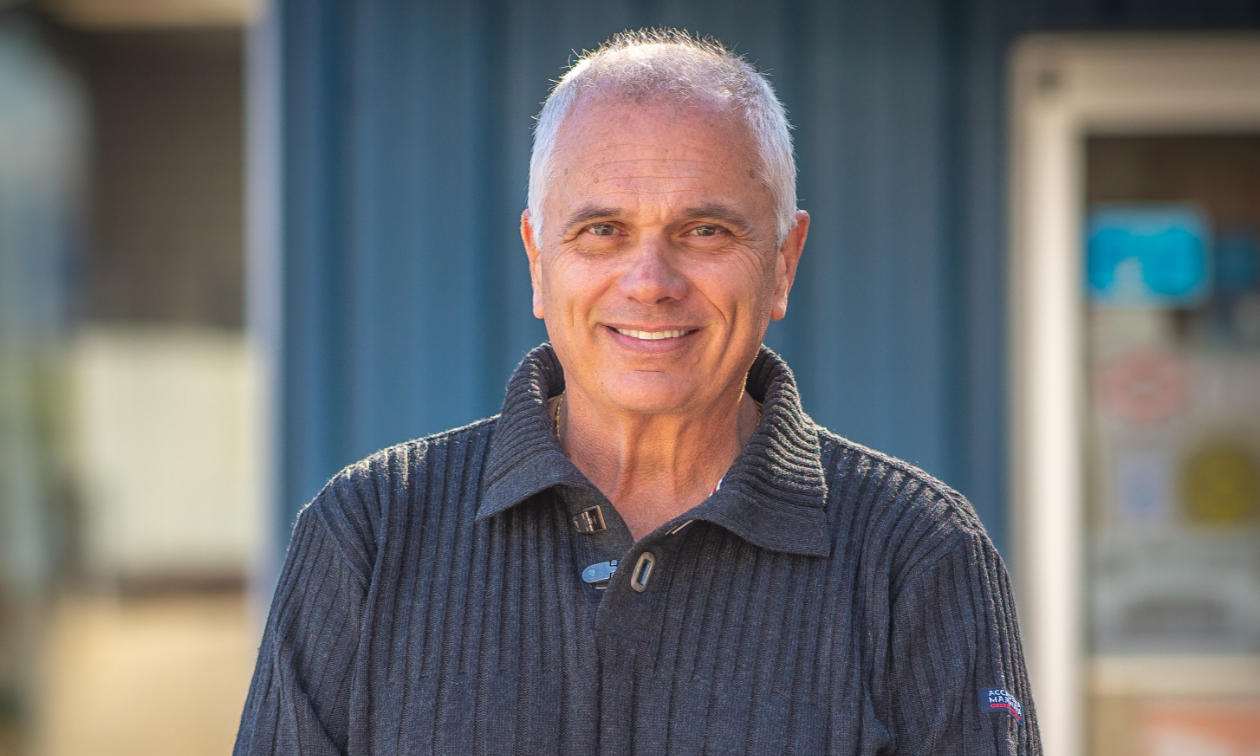 Martech may be a widely known and recognized brand now, but it wasn't always that way. Back in 1982, when Martech Electrical Systems Ltd. (MESL) was founded by electrician Mario DiBella, the company began with one service van and focused on electrical services. Now, almost 40 years later, the organization consists of several established companies:
Martech Electrical Systems Ltd (MESL): offers residential/commercial/industrial electrical services. This company also consists of the Powerline and High Voltage division and Smart Solutions, a home automation division. MESL also completes projects and has an in-house team of project managers, procurement coordinators and safety professionals.
Martech Motor Winding Ltd: specializes in the repair and maintenance of electric motors, generators, welding machines, pumps and water filtration. This company also has a Steel Fabrication division, which specializes in both in-shop and onsite welding and fabrication services.
Marwest Industries: specializes in utility and underground services.
Each of Martech's divisions was created for a specific service that was identified within local markets in the Kootenays. Martech's head office is based in Castlegar, which services the West Kootenay region. The company also has offices situated in Cranbrook and Fernie, which service the East Kootenay.
All of Martech's companies are helmed by owner/president Mario DiBella, the man who started it all back in 1982. Here's what DiBella had to say about his extraordinary longevity, ability to shift with the market, favourite SMART products and experience as a hockey coach.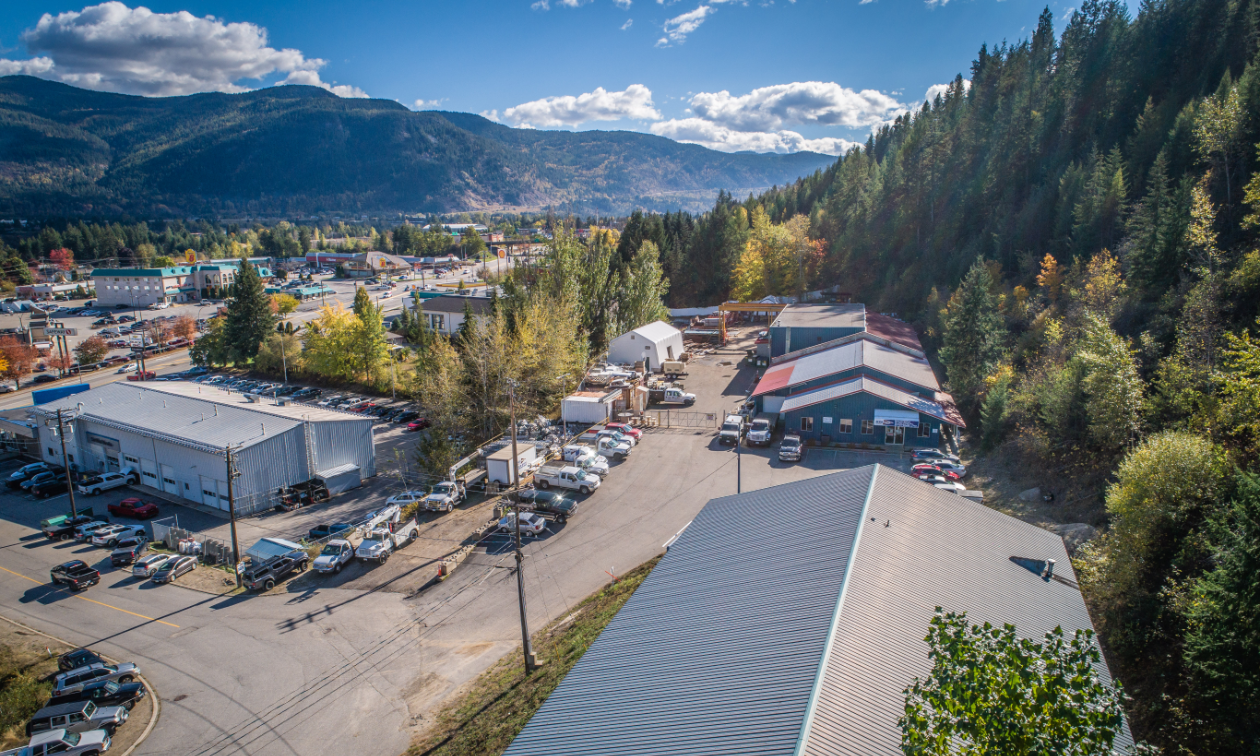 How have you managed to be in business this long?
I believe that if you're not evolving with the market and staying close to the pulse, you'll get left behind. This is what Martech Group of Companies has done over the years and evolved as a business to provide specialized support for the Kootenays. Another area we pride ourselves in is remaining a family-owned and -operated business with our average employee tenure at 20+ years of employment.
What does your business do exceptionally well?
Our company across all divisions is known for quality work completed by well-trained and knowledgeable staff. Although we're primarily known as an electrical contractor, our steel fabrication and electric motor repair facility continues to gain renown for their specialized ability. Our newest business line of home automation products continues to grow as the marketplace develops.
How did you come up with your various SMART products?
We were completing high-end commercial automation projects such as the Josie Hotel in Rossland and identified that there was a gap when it came to residential offerings in the area. Globally, this trend of home automation is one that is growing exponentially and becoming an expectation of homeowners. As a company, we were already trained and versed in automation systems and we completed residential electrical work so it made sense to add this service offering to our residential portfolio and, in turn, our customers. From there, the fun part began in identifying and sourcing products we felt would bring value and interest into the local market and integrate well together.
Which are your favourite SMART products and why?
Automated shades and lighting control are two of our most popular and, in my opinion, most impactful SMART product offerings. To realize how rapidly our lives are evolving, sometimes we need to take a moment and look back to the way we used to do things to see how far we have come.
Take the TV remote, for example. The first wireless TV remote was invented in 1955, before which you would have to get up and turn a knob on the TV to adjust channel or volume. Imagine having to do that today rather than the capabilities that we have at our fingertips, including casting live video from our phone or controlling the TV with voice commands. The same goes for lighting and shade control. Rather than having to run around your house closing shades and turning off lights, your SMART home automation system knows you have left (geofencing your phone) and automatically does all of these things for you as you leave your neighbourhood. And the same is true for when you come home, with your house welcoming you with exterior lights on, a path of light leading you to the kitchen with shades open.
My other favourite part of this SMART technology is integration platforms like Control4. This allows homeowners to not only have some SMART technology in their home but have it work seamlessly together by incorporating thermostats, door locks, security systems and music speakers and daylight harvesting sensors into one clean and modern app. There are different levels of integration we offer depending on budget and technology used. Bottom line is that this technology is meant to make your life easier and more convenient—not add 10 new apps to flip through one-by-one.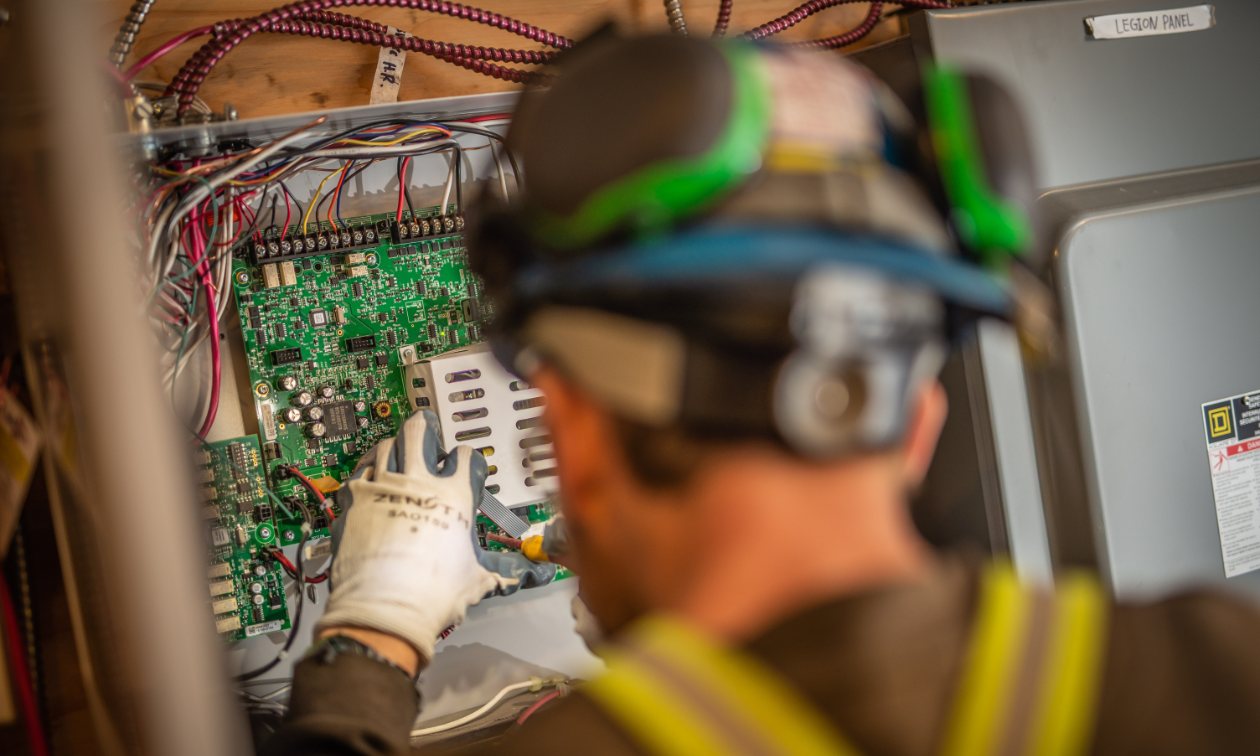 How do you incorporate sustainability into your business or life?
Specifically in regards to SMART technology, our electrical department incorporates sustainability in many of our jobs with the use of motion sensors, dimmers and daylight harvesting sensors. As for how this technology supports sustainability in a residential setting, having the ability to automatically turn down your heat, make sure your lights are turned off, and close your shades on sunny days when you leave the house would absolutely have a positive impact. We even have SMART home energy monitors that can help you quantify the energy savings and suggest positive changes.
Why are you in this type of business?
Like most young boys, I had grand hockey dreams growing up. But there comes a day when reality sets in.
I had been working for my father who was an electrician. It came easily to me and I realized that there was a need in the community for an electrical company with capabilities and equipment beyond basic residential/commercial works. I have enjoyed growing the business, building a team around me, and expanding to meet the needs of the community.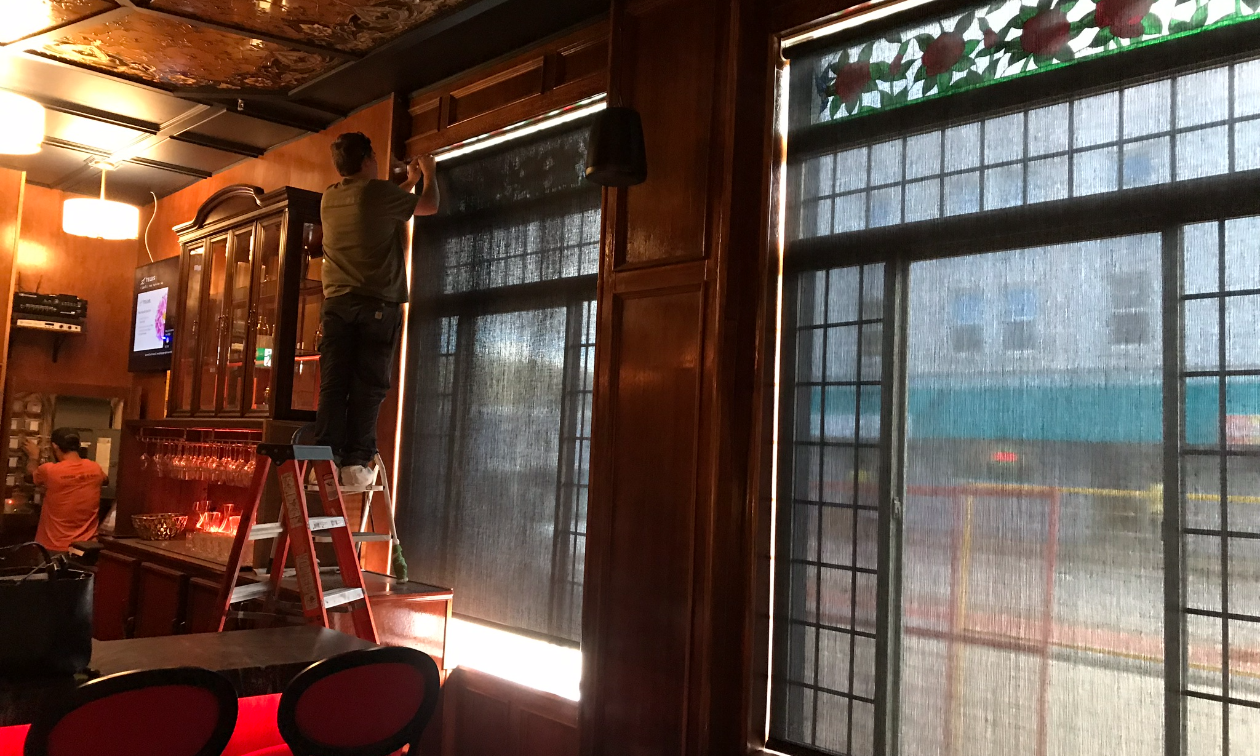 What challenges have you encountered while running your business?
We are located in a smaller community but have a depth of expertise unique to our area. We have had to prove ourselves to local companies and show that we could do what it was that they were getting done by much larger companies outside our geographical area.
Why did you choose to live in the Kootenays?
I thought it was an incredible opportunity to raise a family in a manner in which I had been raised myself—where people could be free-spirited, enjoy the nature around us, and kids can just be kids. How fortunate are we with all the lakes, streams, mountains, ski hills, hockey arenas and soccer pitches around us? It was an area where—until my children all left home—we didn't lock our doors. There is a sense of safety and community that was very attractive to me.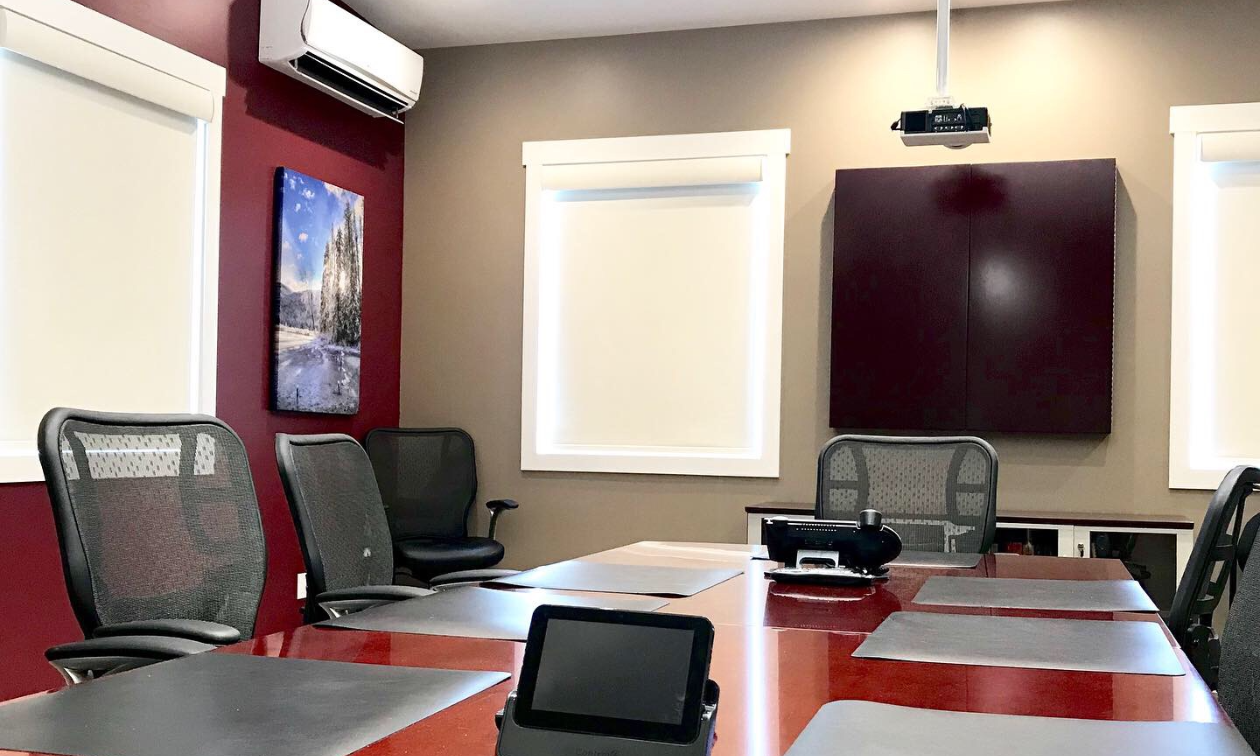 What do you like about your community?
We have all the amenities of much larger centres—theatres, arts, sports, recreation—without having to stand in line.
What are your hobbies?
I am the head coach for the Nelson Leafs (Jr. B hockey team). I enjoy golfing. I have six children and five beautiful grandsons that I enjoy spending any free time with.
What is your personal passion project, beyond work?
My tenure coaching hockey.
Is there anything else you'd like to mention?
I would like to thank all our customers who took a chance when I was a young businessman providing me and my family the opportunity to succeed and grow here in the Kootenays. I feel blessed to have been on this journey and I am working to pass on what I have learned to my family who are now taking my seat at the desk.