Track Street Growers has taken root in Revelstoke
Sarah Harper and Stu Smith bring the Revelstoke community together through the bounty of their harvest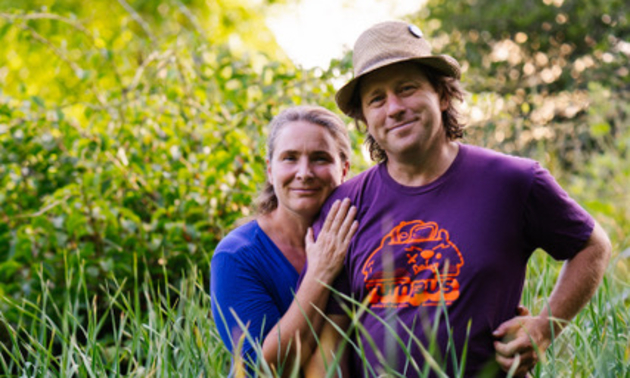 When Sarah Harper and Stu Smith began their business enterprise, Track Street Growers was just a pet name for a small-scale project. Their goal was simply to create a food system capable of sustaining themselves and a few other people throughout the year.
They decided to grow extra garlic as a cash crop, but selling it randomly by the pound was time-consuming and less than efficient. Their solution was to create the Revelstoke Garlic Festival, designed to move their substantial crop and share the impressive harvest with other families. What followed was even better than they had anticipated. They were enthusiastically met with other farmers, growers, producers and chefs who wanted to participate in the festival. They also reached out to local musicians and other performers to support the artistic community. The couple was happy to give back, and the festival continues to be a big hit.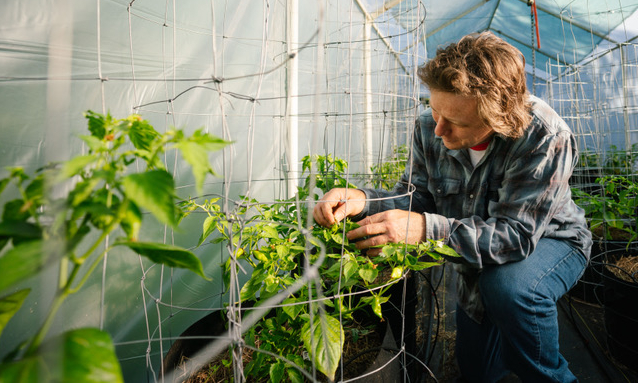 "Creating something from the ground up is exciting," said Harper. "Learning about business by curating a brand holds many challenges that help us to grow."
In addition, Harper and Smith host Garden Guru workshops, school tours and educational talks about sustainable agriculture. They also share information about their composting program and have spent several years helping people around town turn their lawns into gardens. All of this aims to improve local food security and self-sufficiency.
"Becoming proficient at growing ingredients and streamlining the processes and production is so rewarding," said Smith.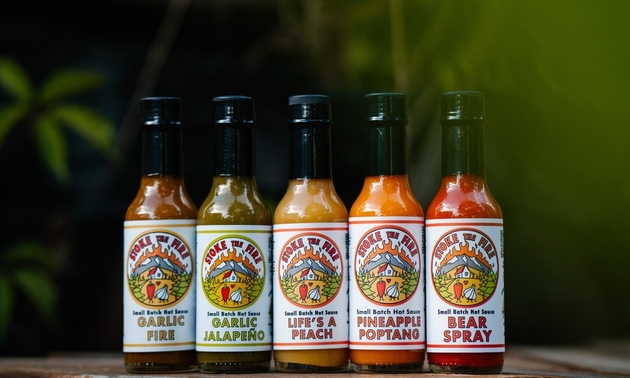 Track Street Growers has recently branched off and rebranded as Stoke the Fire Hot Sauce. They now specialize in exotic hot peppers and honey, growing as many of their own ingredients as possible. They produce hot sauce, garlic syrups and spicy seasonings in an on-site, commercially certified kitchen.
The couple's eventual goal is to scale up the business, so that it serves as an economic driver for other small companies, farms and creators in the region.
When asked to define their super powers, both entrepreneurs had interesting responses.
Smith indicated that his super power is perseverance. He creates living soil through composting and is an expert on nurturing plants and growing system innovation.
Harper's super power is vision. She is also the food systems and safety specialist, flavour and fire technician, and handles marketing, brand building, event planning and beekeeping.