A world-class, Kootenay-based company: ThoughtExchange's beginnings and phenomenal growth
"Our goal is to mindfully impact the world in a really big way." ~Dave MacLeod, CEO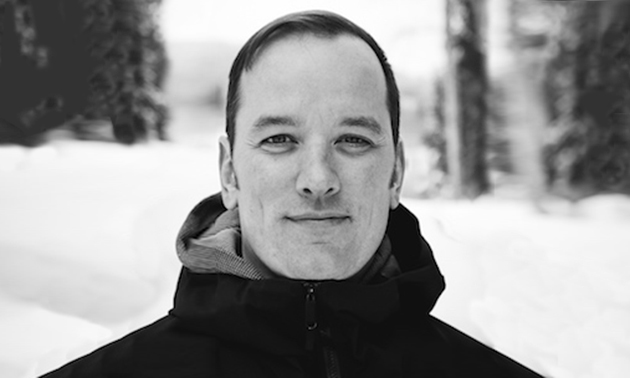 The Kootenays are proud to have a world-class tech company based here, but what exactly is ThoughtExchange all about and what explains its skyrocketing growth?
"We're a player in the overall tech market. We're one of the fastest growing companies in Canada right now," said Dave MacLeod, co-founder and CEO of ThoughtExchange. "As an organization we are focused on the world's largest public and private organizations. We're happy to be headquartered in the Kootenays but actually a globally important growing brand."
ThoughtExchange helps private and public organizations reach the unheard majority and bring unbiased voice to decision-making. The platform is especially effective at helping companies reach their hybrid remote workforce during the pandemic.
MacLeod's leadership book, called Scaling Conversations: How Leaders Access the Full Potential of People, was just released by John Wiley & Sons. (To purchase a copy of the book, go to http://scaling-conversations.com/)

"In the last 10 years, I've been working with a lot of fascinating leaders … and collecting all these ways of moving people through change and how to have large conversations with large numbers of people," he said. "It's a 'what I've learned' book."
MacLeod has taken what he's learned and shaped it into a global company based on collective intelligence. However, if you ask Kootenay residents, many of them will not be able to tell you what ThoughtExchange actually does.
KootenayBiz interviewed MacLeod about his new book and his company, whose business doubled every 30 days last year during a global pandemic. Here's Part II, which focuses on the beginning and growth of ThoughtExchange. It includes the "CliffNotes" version to help you understand what ThoughtExchange does. Part I focuses on what makes CEO Dave MacLeod tick and his new book.
ThoughtExchange explained
If you work for an organization with a large number of employees, conversations are hard to scale in person, especially if you want to involve many employees, customers or stakeholders such as community members. Besides the sheer problem of numbers, other challenges of scaling conversations include: facilitators limit topics; the loudest voices dominate; it's challenging to get past our biases—both known and unknown; and frequent thoughts are not necessarily the most important ones.
Moreover, there is a great deal of wisdom in many minds all pondering the same question. And those quiet, unheard voices are an untapped resource.
The solution is the internet as it scales and reduces the limits of space, time and cost. By moving facilitated conversations online, an organization can benefit from crowd wisdom or collective intelligence.
ThoughtExchange created software and a platform to scale conversations. Another benefit of this platform is that the software allows anonymity and thus safety for respondents. Initially, participants have autonomy and an independence of thought when answering a question; afterwards they consider others' opinions and score them by considering one idea at a time on its own merits. This creates a fair process for each thought to be considered equally.
The software platform also allows organizations to find real-time common ground between people, including those who disagree.
Quantitative surveys and polls are commonly used measurement tools but have their limits. For example, have you been frustrated by a multiple-choice survey in which you can't provide your own wording for answers? By employing ThoughtExchange's software and asking appropriate, open-ended questions, you can score the goldmine of qualitative answers and feedback. The bottom line is that you can leverage the wisdom of the crowd to solve an organization's challenges and increase success—including profitability.
The beginnings of ThoughtExchange
Jim Firstbrook and a team of engineers founded ThoughtExchange in the Lower Mainland in 2009 under the name Thoughtstream, and Dave MacLeod joined a few months later. When discussing the growth of the company, they had some soul-searching moments, as they already believed they were building a multi-national global company with offices around the world. But where should the company be based?
Firstbrook moved to Rossland, B.C., and MacLeod would travel from the Lower Mainland to meet with him.
"If we're going to have a home office, now this would be a nice spot," MacLeod thought at the time. Now MacLeod said, "I am eternally grateful that Jim Firstbrook, my co-founder, picked Rossland."
Then there was the question of employees. To build a global brand, they needed talented people to help. MacLeod's solution is simple: "I surround myself with amazing staff then find amazing customers."
The CEO freely talks about the lessons and miseries of growing a company.
"ThoughtExchange built a collective intelligence tool and when we brought it to the marketplace, we were looking for who needs to scale up conversations most," he said.
But when they approached corporations, they all said they weren't interested. ThoughtExchange had created a solution and then went looking for a problem.
However, the most engaged and willing customers were educational organizations. Superintendents in the U.S. were especially invested because education districts have large distributed communities of staff, students, parents and community members whom they need to reach. The ThoughtExchange platform was perfect to allow them to talk to thousands of people.
"We've worked with hundreds of school districts," MacLeod said. "We grew our company there and we stayed really focused."
(For a recent example, ThoughtExchange worked with educational leaders in Connecticut who needed to talk to 20,000 parents to figure out how to get students back to school safely during the pandemic.)
A few years later, the company went back to the corporate market with their platform, and this time the corporate world was interested. MacLeod credits this to a rise in a new form of business leadership, called discussion management (or enterprise discussion management). To optimize a business, ask workers their opinons on decisions that affect them and ask them what tools they need to succeed. Fortuitively, ThoughtExchange was in the right place with the tools in hand.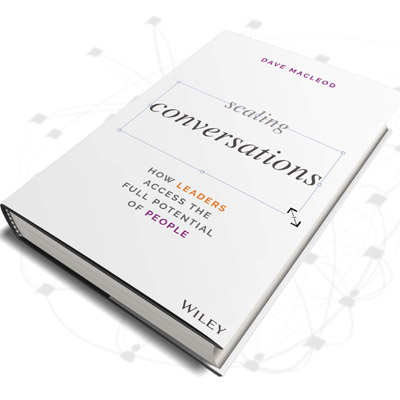 ThoughtExchange's business exploded in the COVID-19 pandemic
As with most business people, MacLeod remembers March 2020 well. Deals stopped closing, all sales ceased and no money was coming in.
"Maybe this is the end of times for the company," he thought. But then, something happened in the pursuing months.
"During the pandemic, every 30 days we started doubling our usage," he said. "We called it a Woodstock moment. We can't get the gates up—just let everyone in and we'll figure out this money thing after this pandemic. Now we're at 1,000 per cent year-over-year use of the platform."
Why did the pandemic drive this phenomenal growth? Top of mind for all people and businesses was safety. Many organizations wanted to scale conversations about how to keep their employees safe and still working. Thus, the hybrid work environment that includes remote work drove growth of the company. But MacLeod takes umbrage with the term "remote workers."
"We used to be weird," he said. "We have just about 200 staff and we only had a few satellite offices in a few locations to allow people to gather together. Remote implies the centre is a place and every one is remote from that centre. We call ours a distributed team, which just means we're distributed and our customers are really the centre."
So when the pandemic hit and all other businesses were scrambling to figure out the new hybrid work environment, it was business as usual for ThoughtExchange as they'd been that way for 10 years.
MacLeod credits his CMO, Lauren Kelly, for describing another way that ThoughtExchange ended up being a huge solution during a pandemic—avoiding business travel.
"Pre-pandemic, we were the disruption," MacLeod said. "We kept coming in to say, 'Hey, you don't need to fly people to a location in order to talk to them. You can scale a conversation.' Then the pandemic happened, and that was a huge disruption. We became the solution to the disruption during the pandemic."
Other events and themes of the past year have also led to more work for ThoughtExchange, including diversity, equity, inclusion, anti-racism and Black Lives Matter. MacLeod said that a more diverse organization grows faster and makes more money,
Yet again, ThoughtExchange was at the right place with the right tools. Along the way, the company has also attracted "some great investment money," MacLeod said.
ThoughtExchange in the Kootenays and going forward
The ThoughtExchange platform is not just for large corporations or organizations but is relevant for smaller, Kootenay-sized companies as well.
"The problems [with scaled conversations] start happening at about six or seven people," said MacLeod.
ThoughtExchange has partnered with Kootenay organizations, including with doctors, real estate groups, non-profits such as Columbia Basin Trust, and local educators including Selkirk College.
However, MacLeod admits they are focused on the Forbes Global 2000, an annual ranking of the top 2,000 public companies in the world by Forbes magazine.
When asked if he had any advice to give Kootenay entrepreneurs, MacLeod said, "Never take advice from other entrepreneurs in the Kootenays."
To make his point, he said he joined the Young Presidents' Organization because they don't give advice. Instead, they focus on storytelling and their shared experiences.
His other piece of advice was "to recognize that the Kootenays are now participating in a global talent market." He said ThoughtExchange was an early adopter of hiring others from anywhere but now it's true for other Kootenay-based companies and that means competition for the best employees.
What's on the horizon for ThoughtExchange?
"I have big ambitions," MacLeod said. "We want to be one of the large public companies that's guiding discussion management. Our goal is to mindfully impact the world in a really big way."