Tourism Rossland's recent AGM reveals a banner year in terms of revenue
Tourism Rossland saw an almost 50% uptick in revenue accommodation in 2022/2023, compared to their previous best year.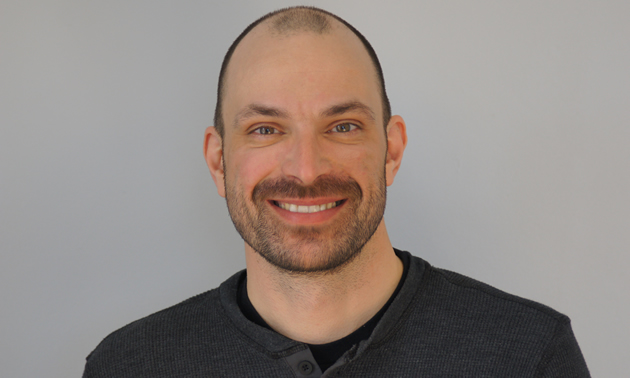 As the Tourism Director at Tourism Rossland, Andras Lukacs perhaps knows better than most how special his Kootenay mountain town is.
"I often say that the best tourism destinations are also the best places to live as a local, and I feel extremely privileged to call Rossland home."
The past season has been a banner year for Tourism Rossland, the best in the sixteen years that the organization has been in existence. Revenues are up, social media channels are seeing a record number of interested visitors and the organization has played host to a number of visiting media groups. It's very apparent that the word is getting out about the many charms that Rossland and area has to offer.
Tourism Rossland recently held their Annual General Meeting and KootenayBiz was fortunate to catch up with Lukacs to chat about the highlights of this past season and to find out what's on the table for Rossland in the future. Here's his answers:
Can you list a few highlights for Tourism Rossland from your recent AGM?
We had a fantastic year in terms of revenue. The total accommodation revenue for the 2022/2023 fiscal year reached $10.4 million, representing an almost 50% increase compared to our previous best year. Furthermore, our non-winter revenue doubled, reaching $3.4 million. From an organizational perspective, we successfully secured grants, leveraged our resources, and invested $365,000 in marketing efforts. Tourism Rossland is exceptionally well-positioned to execute our strategic plan and collaborate with like-minded partners to create a sustainable tourism industry aligned with our community values.
For a small town, Rossland hosts a lot of different events. Do you think this diversity helps to attract visitors to the region?
Events play a pivotal role in our strategic plan, and we have continued our commitment to support events and event organizers during need periods. Our region boasts exceptional organizations and facilities capable of hosting a diverse range of events, including sports, festivals, and cultural programming. These events have tremendous economic impacts from accommodation, food and beverage, retails, etc.
Rossland and Trail will co-host the 2026 BC Winter Games. What will this mean for these communities and how can local businesses and residents get involved?
Hosting the BC Winter Games presents a significant opportunity for our region to secure funding for infrastructure improvements, welcome top athletes from the province, boost the local economy and create a lasting legacy that will benefit both our residents and visitors for years to come.
What recent initiatives have been successful and why?
Our most significant recent successes include our public relations/media hosting program, which resulted in 14 media trips. A total of 33 members of the media visited and generated media coverage in notable publications such as Canadian Geographic, Freeskier Magazine, Forecast Ski, Calgary Herald, Score Golf, Lonely Planet, and more.
Additionally, we have made significant strides in our regional program, establishing strong partnerships with organizations including Destination Castlegar, Nelson Kootenay Lake Tourism, and Arrow Slocan Tourism to promote the region under the WestKootRoute brand. Furthermore, we have been proactive in advocating for transportation improvements and successfully launched a scheduled airport shuttle service to Kelowna International Airport during the winter season, complementing our daily Spokane Airport Shuttle. These achievements are the result of effective collaboration and shared accountability among various partners, including tourism businesses, governments, and non-profit organizations.
What challenges has Tourism Rossland had to overcome in the past year? How did you adapt?
A destination management organization is a complex undertaking. It involves interacting with hundreds of stakeholders, partners, and funding agencies. The marketing landscape is ever-evolving, and visitor services and destination development are becoming increasingly crucial. We are a small team and it requires a great deal of coordination to meet, and ideally exceed, expectations. Our most significant challenge was maintaining Rossland's momentum and keeping our destination top-of-mind as global travel began to recover after the pandemic. I'm extremely proud of the Tourism Rossland Board and our Marketing Manager, Kylie Lakevold, for everything they contribute to this organization. I believe we are achieving a great deal with the resources at our disposal.
What advice can Rossland offer to other small BC towns who are looking to invite tourists?
I believe that it is really important to understand a destination's strengths and identify corresponding target markets. While Rossland is unquestionably a world-class destination, it may not appeal to every traveller, and our marketing strategy reflects this reality. Our primary goal is to ensure that our visitors possess a clear understanding of what we provide, while maintaining realistic expectations regarding the amenities available in our small town. Always under-promise and over-deliver—this leads to repeat visitation.
What's on the horizon for Rossland in the coming year?
We will continue to build upon the successes we've had and explore ways to enhance our programming. We remain committed to investing in events and attracting non-winter visitors to bolster the local economy. Our strategic location near the U.S. border and in close proximity to the metropolitan areas of Spokane and Seattle presents significant growth opportunities. U.S. visitation will be crucial for the tourism industry in order to maintain or increase the revenues we achieved last year.
What do you love most about working and living in Rossland?
Our residents and the business community are extremely passionate about this place and invested in ensuring that we keep Rossland a sustainable destination. While the tourism experiences draw visitors, it is the locals who can transform those experiences into magical ones. Our community is fully capable of achieving that. I often say that the best tourism destinations are also the best places to live as a local, and I feel extremely privileged to call Rossland home.
Is there anything else you'd like to mention?
Thank you for your interest in our organization and supporting our community!