Native son of Nelson builds booming global business—Traction on Demand—on the back of Salesforce
The pandemic and a value-driven company have led to explosive growth of Tractionites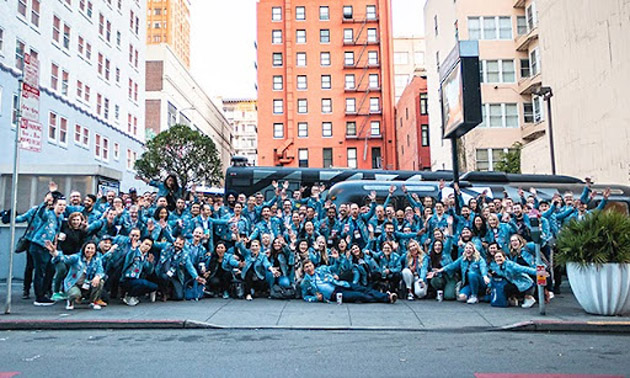 Editor's note: Traction on Demand's services business has been acquired by Salesforce. Traction on Demand's product companies will continue to be offered separately under the brand Uncommon Purpose.
This is our first story on Traction on Demand. In the second story, CEO Greg Malpass discusses his Small Town Initiative and the new business trends that redefine what an office is.
Born and raised in Nelson, Greg Malpass has been wildly successful breeding Tractionites. Recently, he was in the process of interviewing 700 applicants who want to become Tractionites.
What's a Tractionite, you ask?
Malpass is the CEO and founder of Traction on Demand, and the company culture is so strong and well defined that employees are called Tractionites. Leading with its values, this company shows that doing good is also good for business.
Traction on Demand is one of North America's largest dedicated Salesforce consulting and app development firms. The company helps commercial and nonprofit organizations design, develop and implement Salesforce technology.
Within the next year, Malpass said he plans to hire 1,000 new employees. That number clearly tells you the scale of the phenomenal growth of this worldwide company.
Part of the company's explosive growth has been pandemic-driven, as businesses and nonprofits needed to pivot to a larger online presence. Hence, Traction on Demand has indeed met the demand for digital transformation services and has spun off three software companies as a result, proving that companies can provide both services and software.
The company has offices across Canada and around the globe, including Vancouver, Winnipeg, Toronto, Montreal, Seattle, Auckland and Jaipur. Then there's the office in Nelson, B.C., which was newly renovated for a capacity of 100 Tractionites.
KootenayBiz caught up with Greg Malpass recently, and this is the first of two stories on this incredibly successful Kootenay-grown entrepreneur.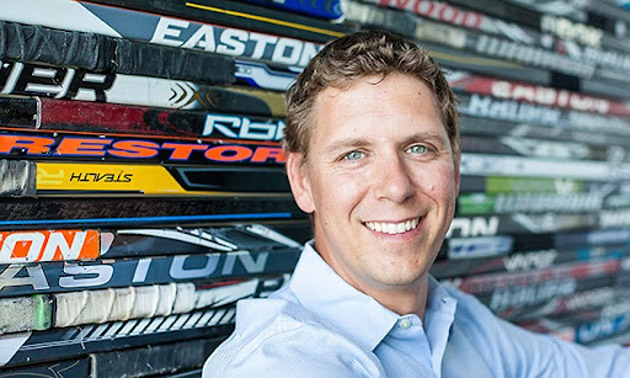 You started Traction on Demand 15 years ago. Where did your company name come from?
It's incredible to think I was 30 years old, unmarried with no kids and living in a condo that I could barely afford in Port Moody when I started Traction on Demand. The company actually had no name at the start. The name was created about a year later when I got tired of people calling it Malpass. As with all great things, the Traction on Demand name was conceived over breakfast with some friends/customers. The word "Traction" was intended to describe what I strived to do: waste less energy spinning wheels and help companies get more done with less effort.
How many Tractionites do you have worldwide and how many in Nelson? About what percentage of your employees work remotely?
Collectively, we have over 1,200 Tractionites across the globe. We have about a dozen Tractionites based in the Kootenay area now, and we are actively recruiting more. The office capacity can fit up to 100 employees.
Pre-pandemic, we had about 40 per cent of Tractionites working remotely, affectionately known as our "Everywheres." This past year and a half has turned us all into "Anywheres," as we all worked from home.
Please describe what your company does. Which of your services are most in demand right now?
Traction on Demand is a Salesforce consulting company at its core. Simply put, we implement cloud-based technology that runs businesses. We also develop innovative cross-platform solutions and products for both commercial and nonprofit organizations.
We've also been fortunate to launch three different software companies off the back of the core services business. We're breaking the mould when it comes to professional services and software, and proving that you can actually do both.
In the context of the pandemic, over the last two years, digital transformation services are in high demand as organizations look to pivot to a larger virtual presence—specifically:
Creating a better customer experience to increase loyalty and engagement, which puts marketing cloud and experience cloud at the forefront.
It also means more traditional industries like financial services and manufacturing are needing to modernize their operations to keep up with newer industry segments and entrants, like FinTechs and manufacturers who go straight to market/consumers (SONOS).
Additionally, this need to build a better customer experience leads to a growing need for integration services as companies collect more and more data, and need to find ways to capitalize and use it effectively. Technologies like MuleSoft become critical "connectors" for the data and a company's ability to surface data, both to their customers and internally for decision making.
Lastly, catalyzed by the pandemic and a more competitive landscape for many industries—especially for high tech—finding new revenue streams (new revenue channels and new ways of meeting your customers) is becoming increasingly important. This has given rise to Revenue Cloud (CPQ & billing solutions) that make doing business with you easier and open more channels for revenue to flow through.
You must be proud to be chosen as one of the Best Workplaces in Canada in 2021 and previous years as well?
We were No. 17 in 2021. Other years we were No. 1, 4, 7 and 10. The assessment is, of course, relative. What is important to me is that we are always improving and never satisfied. Do I want to be No. 1 again? Absolutely. But in truth, it is about being on the list.
How would you describe the phenomenal growth of your company and did you anticipate it?
No. Absolutely not. We even used to have a quarterly growth vote, where the team would vote on whether we should grow. Over time, I learned about the power of growth. Growth creates opportunities—for people to grow, explore new opportunities, invest in communities, gain a voice and be an agent of positive change.
In 2014, I conducted the last growth vote, realizing that the answer would always be "yes, let's grow." What was most important, though, was the subtext. Let's grow well. Let's grow right. Values. Culture. Those are non-negotiable.
We have nearly 700 people in interviews right now. Traction on Demand will create about 1,000 jobs over the next 12 months. In fact, we had almost 100 people start last month. There is no limit to the demand for what we do, which means we are always hiring. While some of the current openings are to fill jobs from folks leaving, the vast majority are new jobs and opportunities created from our team progressing and customers needing us more and more.
How did the pandemic impact your business and the demand for your services? How did you contribute to the COVID-19 Supply Hub in B.C.?
Like all other businesses, we were affected by the pandemic, but our global community of Tractionites worked tirelessly to give what they are good at—developing solutions on the Salesforce platform to help flatten the curve. Our work included the BC Supply Hub, Traction Thrive Critical Care Resource Management and the Vaccine Clinic Operations Accelerator. We also implemented Traction Gather, a digital engagement hub to facilitate virtual events to support our nonprofit friends in fundraising when their annual galas were cancelled.
The COVID-19 Supply Hub was born out of a desire to lend our expertise and help to develop a COVID-19 medical supply solution. How it works is BC Government Assessors identify the key list of essential supplies to be shared and activate that in the Supply Hub. The Supply Hub's public-facing website, which is tied into the BC Government's Emergency Preparedness, Response and Recovery website, then shows that list to the public. Here, companies can review the needs and submit an offer, detailing what they can provide, how many units, when they can be available, etc. On the back end of the Supply Hub, the offers are reviewed for both commercial and clinical veracity. It was a great success, and we were happy to be able to contribute to the fight against COVID.
What are you most excited about in your company's future?
In the last 10 years, I feel as though we have been on a mission to prove that doing good can be good for business. It was, at times, an uphill effort. We kept strong, stuck to our values and managed to create what you see today. What is most exciting to me is the community of people that we have attracted—people that truly care. Over the last decade, I feel like I operated with my mission and built a community of people with shared values. Now it is their mission and their values. What am I most excited about? I am excited to be part of their journey. To watch these people thrive, and in truth, I believe they will change our industry altogether.