Sandra Albers
Sandra Albers writer profile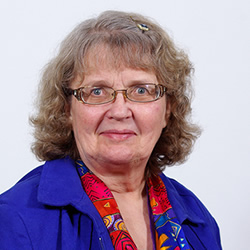 Sandra Albers is a staff writer at Kootenay Business magazine. Since 2007, she has enjoyed hearing about new businesses, expanding businesses and unique businesses, as well as learning more about the long-time successes in the business community of the Kootenays. She writes, as well as copy edits and proofreads, for both magazine and website, and welcomes input from our readers.
Email Sandra if you have a story idea for any of the following:
At Work, a Q & A column that focuses on the people behind some of the area's long-running, successful companies;
Business Beat, a page of short, business-related announcements (new businesses, new owners, new locations, major expansions, business awards);
Around the Region, a page in Kootenay Business magazine that highlights some of the more unique businesses and entrepreneurial initiatives in the East and West Kootenay, as well as Columbia Valley and Boundary regions.
Sandra believes that success inspires success, and looks forward to hearing what makes your business special.
Most recent articles by Sandra Albers