Social entrepreneur starts a new business in the Creston Valley
Kootenay therapist, clinical supervisor and organizational leader Lynn Hiscoe comes back to her roots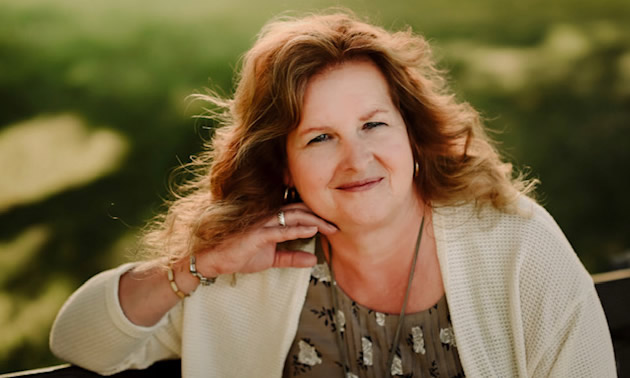 Lynn Hiscoe (BSW, MSW, RSW, RCC) was born in Trail, while her parents were raised in Fruitvale and Warfield. Hiscoe has lived in many Kootenay locations including Creston, Cranbrook, Kaslo and Fernie. She has recently moved back to the Kootenays after raising her family in the small Okanagan community of Lake Country. Hiscoe currently resides in the Creston Valley where her parents now live, and her two adult children have moved back as well—talk about a happy family reunion!
Hiscoe has created a new business called emPoweredlives, where she emphasizes the "three c's" of connection, compassion and community. Hiscoe provides individual counselling (face to face or telephonically), group therapy, workshops, and training for professionals, businesses and non-profits.
"I have been in the helping profession since my 20s and I am very passionate about supporting professionals and organizations in bringing about their best results," said Hiscoe. "I have been developing and creating programs for individuals and organizations on work-life balance, self-care, self-worth and mental health in the workplace for many years."
This Creston Valley entrepreneur told Kootenay Business a bit more about her new venture.
What is something that happened in your career that was cause for celebration?
In 2009 I developed a program for B.C. teachers called "Living with Balance." It was a six-week psychoeducational program that was based on cognitive behavioural therapy. This program continues to operate in many B.C. communities—it is run by health and wellness consultants who contract with the British Columbia Teachers Federation. I am very grateful to have had the opportunity to contribute to supporting the well-being of teachers across the province.
I also recently developed a new program called "Know Your Worth." Although we have an unlimited amount of information obtainable to us, we continue to struggle with chronic illness, stress, addiction, depression and anxiety more than ever before. Building a foundation of self-worth is paramount to achieving whatever we want out of our life.
It starts with us. In this work, we uncover barriers that keep us from doing and being who we want to be. I have delivered the one-day workshop with enthusiastic results. I hope to now deliver this workshop in my local communities.
How do you give back to your community?
As a single parent working full time while raising my kids, I recognize the importance of support and how it leads to resiliency. I offer support to single moms who do not have access to therapy.
What is your superpower and why?
Curiosity! I love meeting new people, new organizations, learning and growing both personally and professionally. My professional work for the last 20 years has been in a leadership position. I strive to provide the support my team needs to do their best work.
It is common for leaders to avoid asking this question: "What supports do you need to do your best work?" I think we are afraid we can't fulfill that need, but we don't always have to. That is where self-efficacy comes in—knowing that "you" can determine what supports your need and find out how to make that happen.
It is the job of a leader/therapist to provide an opportunity or support the navigation of the process to make that happen. This is the work I do in training and in therapy.
In terms of your business, what are you most excited about for the future?
Building community. That is what I am most passionate about. I have always had an entrepreneurial spirit and would describe myself as a social entrepreneur. Whatever I do needs to have value and it needs to matter to the individual, the community and the workplace.
I lead with integrity, which is my highest virtue. In years past, I have run group programs in communities where employers responded with this feedback: "I know who attended your program even though it is confidential. They brought the energy, the healthy culture and the compassion back to the workplace."
That is my reward and that is why I do this work!
Find out more about Lynn Hiscoe and emPoweredlives at www.empoweredlives.ca.