Chelsea Boyd Gibson is an entrepreneur twice over
A photography business and a yoga studio keep businesswoman Chelsea Boyd Gibson connected to hometown Kimberley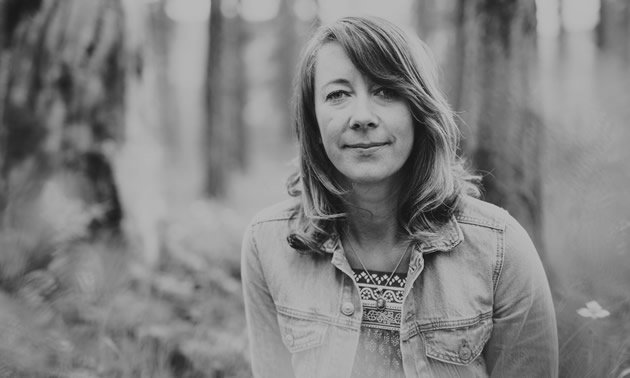 Chelsea Boyd Gibson is the proud owner of two very different businesses in Kimberley, B.C., but is equally passionate about the value of both of them.
Meadowsweet Yoga & Wellness is located at 100 Deer Park Avenue, while Meadowsweet Photography is found at 295 Cranbrook Street in Kimberley.
"Both of the businesses have become my passion," she said. "Sometimes it feels too good to be true that I am able to make a living doing the things I love, while sharing them and interacting with the community on so many different levels."
This 2019 Influential Women in Business nominee tells us a bit more about herself and her two companies.
What's something that happened in your business or career that was cause for celebration?
I grew up in Kimberley and now as an adult feel extremely grateful for having a childhood that revolved around playing in the mountains and creating close-knit connections. I left Kimberley for many years and had spent that time trying to learn and travel as much as I could, a process that I don't think will ever end. Coming back to Kimberley almost five years ago now was the best thing I could have done for my entrepreneurial self and my soul.
How do you give back to your community and motivate others?
I do like to think that Meadowsweet Yoga & Wellness has become a safe space for many members of the Kimberley community, somewhere to come to be quiet, to move, to breathe and to simply be supported. We run community yoga classes every couple of months, offering a free class for anyone who wants to attend, and last year we had a program where a percentage of each season pass purchased went towards a collection of free passes at the studio for those who perhaps don't have the opportunity to pay for yoga classes otherwise.
I hope that the studio creates motivation for people to try something new (in an array of workshops), to push themselves, to take care of themselves and to pay attention, noticing the subtler aspects of themselves and what they need for optimal health in both mind and body.
What's your spirit animal?
I would most certainly be a black bear! I love the way they meander through the woods eating berries and napping; they have a calmness and groundedness to them that I can relate to, but they have a fierceness and ability to protect themselves or their loved ones if needed.
In terms of your businesses, what are you most excited about for the future?
Both of my businesses feel like they have been growing at such a beautiful and organic rate that I am always excited to see what the next season has in store, who I will get to cross paths with or collaborate with, whether it is with the photography world or through the yoga studio.