East Kootenay museums and heritage sites: Take a step back into history
Become a time traveler in your own community with a visit to a local museum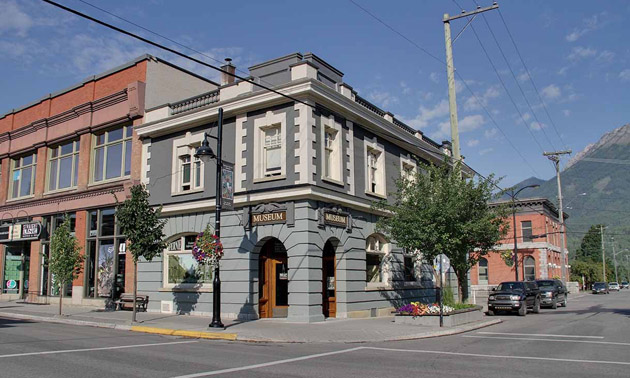 Have you visited a museum recently? If you're like most Canadians, chances are you have. According to a survey conducted by the Alberta Museums Association, over 82 per cent of people in our country have visited a museum in the past five years.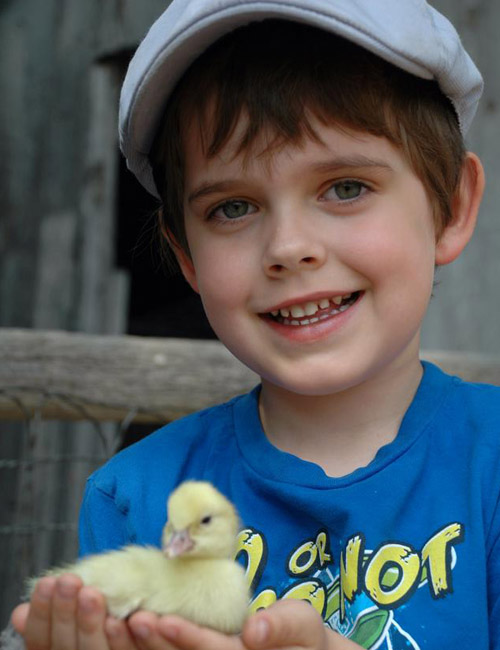 Why are museums so popular? Obviously, they're a great way to get to know the history of a particular region, but beyond that, local museums provide a sense of community and fun. They are the places where you're allowed to climb into the past and exercise your sense of curiosity and imagination, places of hands-on and immersive learning. They are the family-friendly places we take our children and grandchildren to visit. They celebrate our collective heritage and provide perspective—by looking into our past, we are better able to envision a brighter future for our towns and cities.
Our list of museums and heritage sites across the East Kootenay is fascinating and diverse. Visitors can take a step into an 1890s heritage town, explore the region's rich First Nations history or take a railway tour into the heart of an underground mine.
There's an equally interesting selection of museums and heritage sites to visit in the West Kootenay too. Check out that list here.
Museums and heritage sites in Cranbrook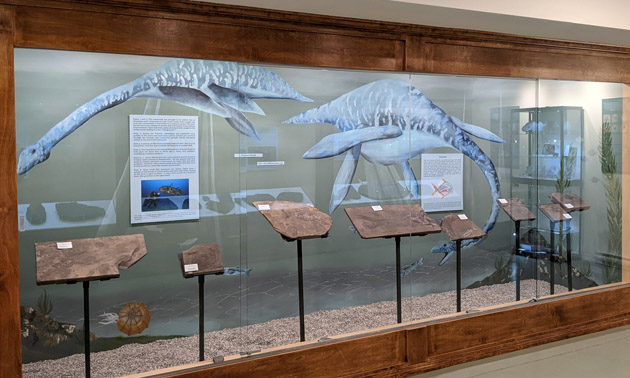 For railway fans and history buffs, a visit to the Cranbrook History Centre is a must. The museum boasts one of the largest collections of rail cars in North America, with 20 cars in the collection. One of the showpieces in the collection is the 1927 executive night car "Strathcona," which has housed VIP guests such as Queen Elizabeth II and Sir Winston Churchill. Visitors can see these elegant and sumptuous rail travel cars up close with a guided tour. Explore the Cranbrook History Gallery and learn about the culture and heritage of the local area. There's also a model railway display, a fully-restored Edwardian-era banquet hall and the paleontology gallery with fossils from the Fort Steele and Burgess Shale regions.
Location: 57 Van Horne Street South, Cranbrook
Hours and contact: June to September: open 7 days a week, 9 a.m. - 4 p.m. October to May: open Tuesday to Saturday, 10 a.m. - 4 p.m. Phone 250-489-3918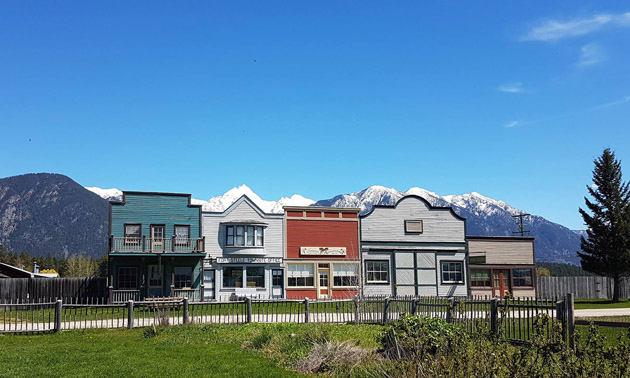 Welcome to the 1890s! Take a step back in time at this living history museum and experience what life was like over a century ago. Wander along the boardwalk, pay a visit to the Fort Steele bakery and buy one of their famous freshly-baked cinnamon buns, or watch the town blacksmith ply his trade. The heritage town is home to 98 buildings and structures that have been preserved and fully restored. Visitors can hop aboard the steam train or hitch a wagon ride around the park.
Location: 9851 Highway 93/95, Fort Steele
Hours and contact: Seasonal hours vary. Phone for information: 250-417-6000
Ktunaxa Kinbasket Interpretive Centre
Visitors are welcome to learn more about the rich history and culture of the Ktunaxa Nation people at this interpretative centre, located inside the St. Eugene Golf Resort & Casino. Operated by the Ktunaxa Nation Council, the centre is home to many historic artifacts, archival photographs and displays, including examples of traditional handicrafts such as bead and cloth work, carvings and woodwork.
Location: St. Eugene Golf Resort & Casino, 7777 Mission Road, Cranbrook
Hours and contact: The interpretive centre is open Monday to Friday, 8:30 a.m. - 4:30 p.m. Please call ahead to ensure the facility is open: 250-417-4001.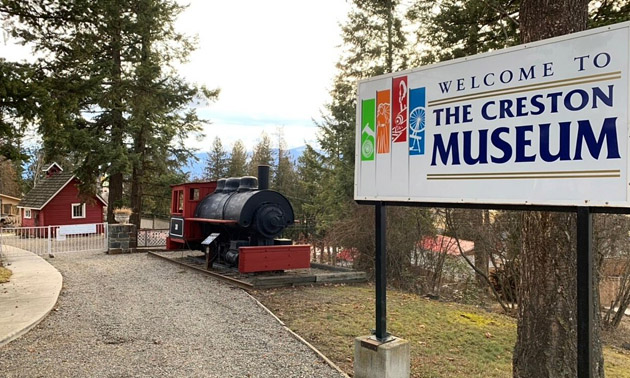 Museums and heritage sites in Creston
Learn all about Creston and this fertile valley region at the Creston Museum. Visitors are welcome to grab a brochure and wander through the well-designed and informative displays and exhibits. Tours are self-guided, and staff are always on hand to answer questions. Discover the region's rich history—from the early pioneer days of forestry, mining and agriculture through the war years and beyond. There is also a gift shop to explore and an inviting outdoor picnic area.
Location: 219 Devon Street, Creston
Hours and contact: January 12 - May 15: Wednesdays, 1 p.m. - 4 p.m.; Thursdays, 10 a.m. - 1 p.m.; Fridays and Saturdays, 10 a.m. - 4 p.m. Summer hours begin May 16. Hours and opening times can vary, so it's best to call ahead: 250-428-9262.
Museums and heritage sites in Fernie
Fernie wasn't always the world-class ski town it's now famous for—coal mining is at the heart of this community. Explore the roots of this fascinating Kootenay town with a visit to the Fernie Museum. A permanent exhibit on the ground floor of the building—This is Our Fernie—uncovers the 140-year history of the region and the monumental events that have helped to shape the town. Upstairs, the second floor gallery features regular rotating exhibits. There's also the Trites & Wood Museum Gift Shop to explore.
Location: 491 2nd Avenue, Fernie
Hours and contact: Thursday to Sunday: 11 a.m. - 4 p.m. Phone 250-423-7016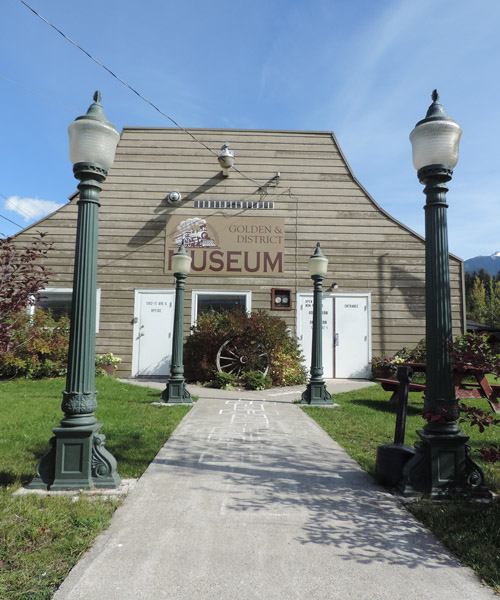 Museums and heritage sites in Golden
Did you know that the Canadian Pacific Railway was responsible for employing the first Swiss mountain guides in Canada, stationed in the Golden region? Or that the first Sikh Temple in the country was built in Golden? Turns out, there's a lot about this small mountain community to discover and the Golden Museum is the perfect place to do it. This small but extensive museum has a large collection of artifacts, photographs and exhibits for visitors to explore.
Location: 1302 - 11th Avenue South, Golden, BC
Hours and contact: Monday to Friday, 9 a.m. - 4:30 p.m.; Saturday, Sunday and holidays, closed. Phone 250-344-5169
Museums and heritage sites in Kimberley
The Kimberley Heritage Museum has permanent and rotating galleries that showcase the region, as well as special seasonal exhibits and events. The Kimberley region has a rich mining history, but there's more to this fascinating town than meets the eye. Over 11,000 artifacts, photographs and items are housed in the museum's collection.
Location: 105 Spokane Street, Kimberley
Hours and contact: July and August: open Tuesday to Saturday, 9 a.m. - 4:30 p.m.; September to June: open Monday to Friday, 1 p.m. - 4 p.m. Closed the last 3 weeks in December. Phone 250-427-7510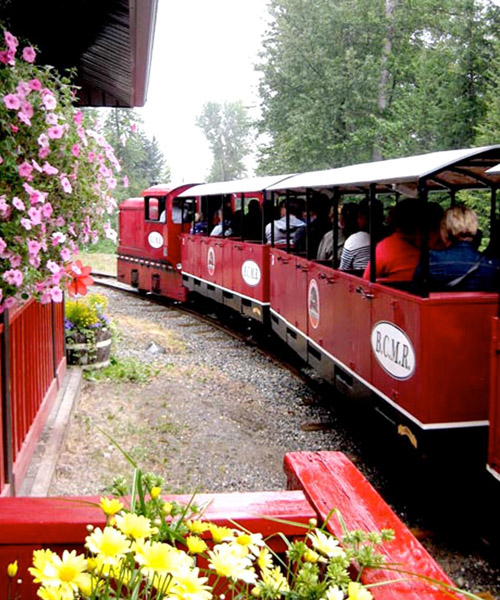 Kimberley Underground Mining Railway
Hop aboard this historic train tour that winds its way through the beautiful Mark Creek Valley before descending into the underground Sullivan Mine. At the Underground Interpretive Centre, learn about the life of a hard-rock miner and see demonstrations of some of the equipment used in the mine. The Sullivan Mine Powerhouse features guided tours of the huge compressors and generators that once powered the mine. Visitors can also explore the North Star Schoolhouse, the Miner's Cabin, the Caboose and the Orpheum Theatre.
Location: 111 Gerry Sorensen Way, Kimberley
Hours and contact: Opens Victoria Day, May 23. Phone 250-427-7365
Museums and heritage sites in Sparwood
The Sparwood Museum celebrates over 115 years of local mining history and tells the stories of some of the long-lost mining communities in the region. The museum is home to a collection of pictures and artifacts, including items from early schools, churches and the hospital in the area. Visitors will also find displays of early musical instruments, toys and home furnishings.
Location: 141B Aspen Drive, Sparwood
Hours and contact: The museum is open Monday to Friday, 10 a.m. - 4 p.m. Phone 250-425-0560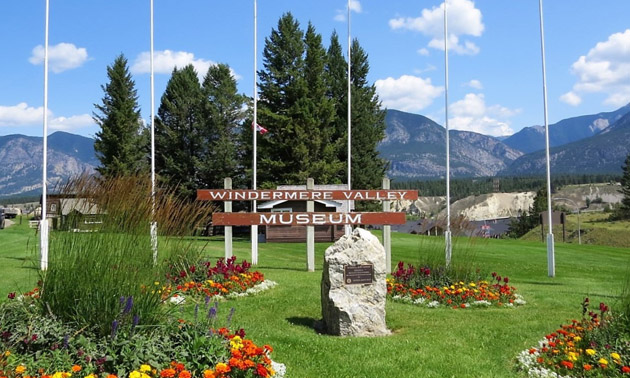 Museums and heritage sites in Windermere
The Windermere Valley Museum is home to a restored Canadian Pacific Railway station that serves as the main museum and archives building, as well as eight heritage buildings and outside exhibits. Located on beautiful tree-lined grounds, the museum gives visitors a hands-on experience of the history and life of the pioneer settlers in the Columbia Valley. Admission to the museum is by donation.

Location: 222 - 6th Avenue, Invermere
Hours and contact: Open Saturdays, 10 a.m. - 4 p.m. Phone 250-342-9769