Market gardens and farms in the East Kootenay: Bringing fresh produce, meat and more to local tables
Shopping locally at market gardens and farms helps to keep money and people working in our communities.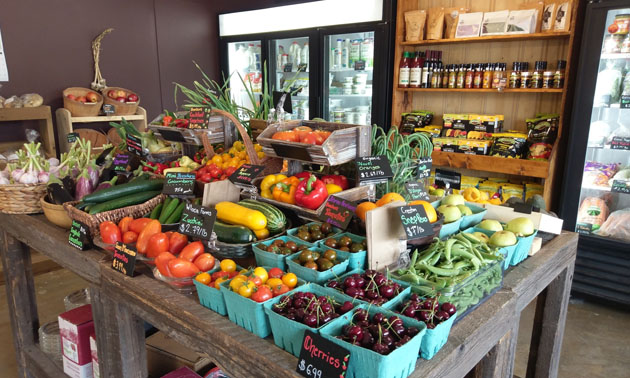 Here in the Kootenays, our fertile valleys and mountains are home to a multitude of farms, ranches and people dedicated to local food production. Shopping locally at market gardens ensures that these hard-working folks stay in business for years to come.
Having a secure and robust food economy helps to ensure our local food supply remains dependable in times of crisis. Buying local means access to a plethora of the freshest available food—unlike grocery stores where fruit and vegetables are often shipped from far-flung locations. Supporting our local food producers also helps to maintain our ecological diversity—unlike mass farming productions where one specific species is grown, local farmers tend to plant many different varieties of plants.
Check out this list of East Kootenay farms and food producers who offer sales directly to their customers on site. From freshly-grown fruit and vegetables, homemade jams and fresh-cut flowers to hand-crafted sausages and smokies, there is a rich selection of local products to be discovered. Here's our list of market gardens in the West Kootenay region.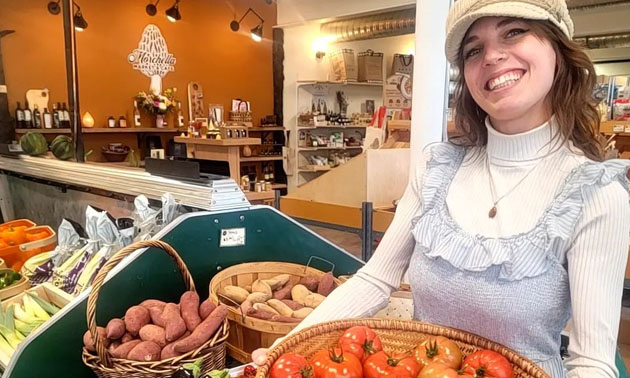 Where to buy local food in Canal Flats
J2 Ranch: This family-run ranch offers ethically-raised beef and bison. The cattle graze naturally on pasture land, winter on hay and are fed hormone and antibiotic-free grain. Phone: 250-349-5824.
Where to buy local food in Cranbrook
Apple Quill Farm: This family-run farm, located on 15 acres in Wycliffe, grows an incredible assortment of produce, including berries, heirloom tomatoes, eggs and fresh poultry. The farm provides gate sales on specific days and by appointment. Phone 250-581-1180 to inquire.
Morchella Market & Cafe: "Your Local Delicacy" is the company slogan for Morchella Market & Cafe and this big-little grocery store filled to the brim with produce from local providers and goods doesn't disappoint. Fresh fruit and vegetables, herbs, delicious ready-to-go-meals, baked goods, health and beauty products and hard-to-find grocery items can all be found at this downtown store. They also offer locally-sourced weekly produce boxes. 101 Kootenay Street, Cranbrook. Phone: 250-919-9164.
Peppergrass Market: Peppergrass offers fresh seasonal produce, products from regional farms and locally produced prepared foods. 2104 2nd Street South, Cranbrook. Phone 250-426-6998.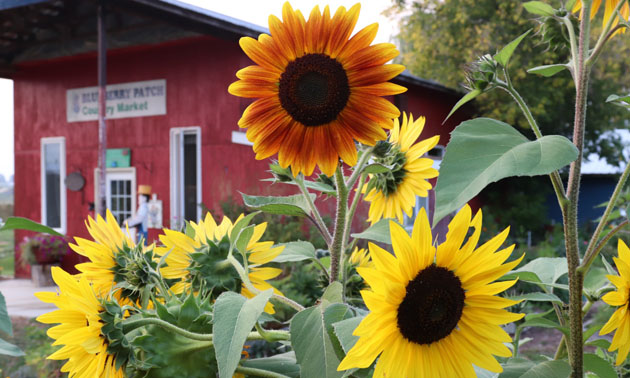 Where to buy local food in Creston
Blueberry Patch Farms: Offering berry preserves, frozen blueberries, old-fashioned candy and Farm Girls line of botanical soap, cream and salves at the farm store. Also, pay a visit to the Lavender Cottage Gift Shop and the alpacas! 2782-20th Street, Lister. Phone 250-428-4647.
Crestview Farms: A family-owned farm, offering ethically-raised lamb and beef. Farmgate sales available. 1366 Speers Road, Creston. Phone: 250-435-0211.
Faraman Farm: Offering 30+ varieties of apples, cherries, peaches, carrots, potatoes and assorted vegetables, along with pressed apple and custom juices. 3111 Highway 3, Erickson, Phone: 250-402-3056.
Ki Mana Acres: Ki Mana Acres is a small-scale farm focused on soil health, land regeneration, farm/ecosystem sustainability and animal welfare/nutrition. They offer pasture-raised poultry, Angus-Galloway beef, heritage pork, free-range eggs, salad mixes/microgreens. 318 33rd Avenue S.; Phone 250-431-8420.
Kootenay Meadows: Kootenay Meadows is a certified organic dairy farm dedicated to sustainable management practices. They offer delicious alpine-style cheese, glass-bottled milk, table and whipping cream from their on-site farm shop, as well as self-guided tours. 3071 16th Street, Creston; Phone 250-428-9655.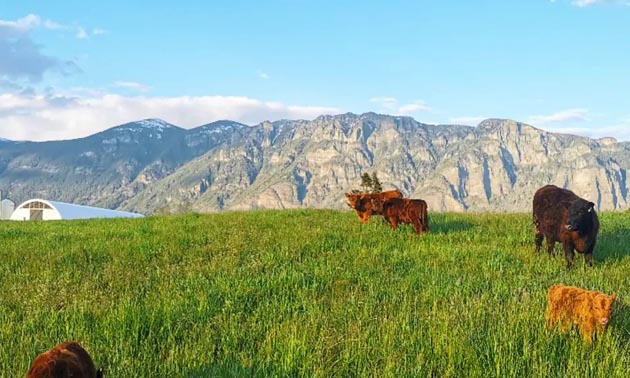 Marar Orchard Farms: This friendly, family-run orchard and farm grows a wide variety of fruit and fresh vegetables, including peppers, garlic and potatoes. Phone 250-435-8188.
Morris Flowers and Garden Centre: Locally-grown seasonal fruit and vegetables including blueberries, strawberries, tomatoes, cucumbers, peaches, corn and garlic. Visit the greenhouse for bedding plants, annual and perennial flowers, ornamental and fruit trees, nursery stock, and foliage plants. 1403 Erickson Street, Creston. Phone: 250-428-5262.
Pure Honey Products: From the hives to you in the purest form, Pure Honey Products are organic and chemical-free. Offering raw honey, beeswax food wraps, lip balms, candles and gifts. 1850 Corn Creek Road, Creston; Phone 250-581-0524.
Wloka Farms Fruit Stand: The Wloka Farm Fruit Stand offers only locally grown food, offering a large variety of fruits and vegetables in season, including nectarines, peaches, pears, plums, onions, potatoes, pumpkins and more. 3524 Highway 3, Creston; Phone 250-428-0510.
Where to buy local food in Fernie
Local Store: With a year-round storefront, the Local Store supports locally-grown food producers in the Elk Valley and beyond by connecting them with local consumers. The Local Store carries a diverse range of products, including fruits and vegetables, frozen meats, eggs, jam, honey and more. 632 2nd Avenue. Phone: 250-423-3322.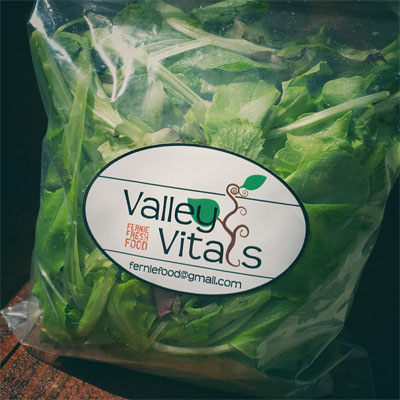 Valley Vitals: Located in the heart of the Elk Valley, Valley Vitals is a small-scale market garden and farm dedicated to connecting people and the community through food. They offer delicious, organic produce, a small-scale poultry operation and a composting program. Phone 250-423-9695.
Where to buy local food in Fort Steele/Wardner
Cutter Ranch: Honouring nature is at the heart of how Cutter Ranch conducts its business. Animals graze year-round on lush pasture land and are fed high-quality, nutritionally-balanced diets. Kindness, honesty and ethical treatment of livestock is of the utmost importance, resulting in beef, lamb and pork products that customers can feel good about. Phone: 250-429-4006.
Kootenay Bison: Pasture-raised, grass-fed and antibiotic-free bison are raised on this farm. Retail and wholesale orders are welcome. They serve customers in the East Kootenay region, including Cranbrook, Kimberley, Creston and Sparwood. Email [email protected].
Norbury Creek Farm: Offering organic, fresh-picked produce all season long. Find a large selection of fruits and vegetables, bedding plants and farm-fresh eggs. 3075 Wardner/Fort Steele Road. Phone: 250-417-9854.
Where to buy local food in Jaffray
Bolter Farm and Chalet: Bolter Farm provides superior quality, grass-fed beef, pastured pork and free-range poultry from animals locally born and naturally raised. All meat products are free of hormones, vaccines and antibiotics, and raised without the use of pesticides, herbicides and GMO ingredients. 8670 Derosier Road. Phone: 250-429-3888.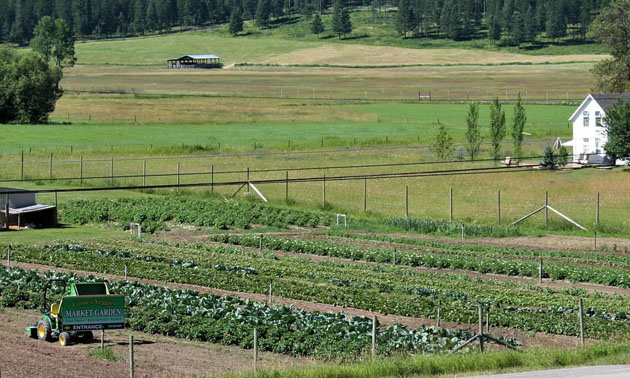 Corner Veggies: Now in their third year of farming, this small market garden is run by a young couple from Calgary. There's a farm stand on the property—open Thursdays and Fridays—where customers can pick up fresh, seasonally-grown vegetables like cucumbers, cabbage, kohlrabi, herbs and farm fresh eggs. 7329 Jaffray Baynes Lk Rd. Phone: 778-687-1805.
Where to buy local food in Kimberley
Gwinners Country Butchers: Offering naturally raised beef from their own herd, as well as "made from scratch" meats, sausages, prosciutto, hams, salamis and more. 2230 Thomason Road, Kimberley. Phone: 250-427-5049.
Meat Matters: Rebranded by new owners, (formerly Cliff's Meats), this butchery is famous for its delectable bacon, beef jerky and pepperoni. Extremely popular with locals, they also offer pork, beef and poultry, beef and turkey jerky as well as numerous types of sausages. 8164 Highway 95A. Phone: 250-427-0048.
Stoke Market: This gourmet grocery store and organic food shop carries a huge selection of locally-grown and sourced products. Customers will find everything from fresh produce, local baked goods and meat to health products and hard-to-find grocery items. Stoke Market also offers weekly organic produce boxes. 521 Wallinger Ave, Kimberley. Phone: 250-427-4944.
Where to buy local food in Windermere
Winderberry and Edibles Farm+Cafe+Catering: A popular stop in the Columbia Valley, Winderberry Farm features a plant nursery and greenhouses, fresh, locally organic produce and a quaint cafe. 1681 Highway 93/95. Phone 250-341-5330.
If we missed adding your farm or food producer to this list and you would like to be included, please send us a message: [email protected].