Explore to your heart's content
A Kimberley travel consultant tells us what's new in the world of travel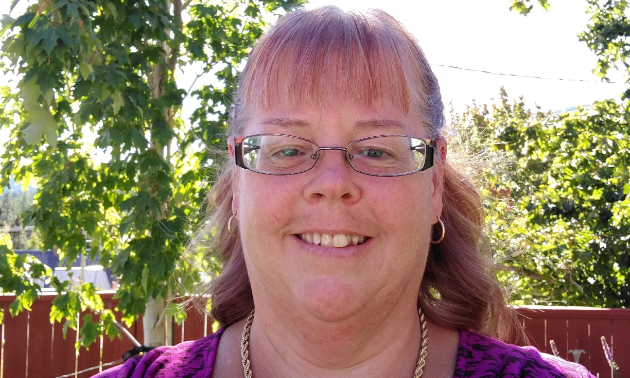 Travel Best Bets, founded by travel expert Claire Newell in 1993, has grown into one of Canada's largest independent travel companies. The agency is headquartered in Burnaby, B.C., but also has contracted travel agents across Canada. We caught up with one of them, Lori Tedrick, who works out of Kimberley in the beautiful Kootenay Rockies and has some great advice for travels near and far.
What's your top pick for someone wanting an active vacation?
I actually see two things. The first is voluntourism. It is a sector of travel that is growing. It allows people to travel to new and exciting places while at the same time giving back through volunteering. Second, active people are often not ones to sit on a beach for a couple of weeks or take a cruise. They are looking for something that is more unique to their lifestyle. We are seeing a rise in small group tours that allow people to explore the world in different ways, be it by biking, hiking/trekking or touring that provides travellers with the opportunity to become more immersed in the culture and traditions of the countries they visit.

What would you recommend for someone looking for a laid-back holiday?
To me, a laid-back holiday is one where you can do as little or as much as you want. What you do is entirely up to how you feel on any given day of your vacation. If you enjoy the heat, beach vacations are great for that. You can stake your claim on the beach and never leave but there are often places to explore should you choose to leave the resort. Don't want to stay in one place? Try a cruise. A cruise can be whatever you want it to be. You unpack once but visit different places. You can choose to sit on the pool deck or take advantage of many activities a cruise offers during the day. You can get off the ship at a port or not. The choice is entirely yours. A laid-back holiday for me is all about options and enjoying the vacation at the pace you want to and not at the pace someone else wants you to.

What's on your radar for your next trip?
New Orleans/Nashville. My husband wants to go to an NFL game.

Any particular destinations that are definitely on your personal "bucket list" and why?
Egypt has been on my bucket list for many, many years. To be able to see the pyramids and temples such as Abu Simbel would be such as experience. Large man-made objects such as the pyramids and the Great Wall of China have always fascinated me because they were built in a time where they did not have machinery or technology to help them. As well I love the history of ancient Egypt.

What are some lesser-known travel destinations that are on the rise?
Asian countries such as Cambodia, Vietnam and Myanmar have become more popular in recent years, more so since river cruising started opening up these areas. I see Iceland as one destination that is growing quickly. It is not one of your more traditional destinations, and I think that is what appeals to travellers. Belize or Roatan, Honduras, are becoming popular with those seeking surf, sand and sun and all that that entails. There are so many places on our planet that are just waiting to be discovered.

Besides your passport, what's one thing you never leave home without when you travel?
My Kindle e-reader. There seems to be a lot of wait time on the travel days going to your destination and returning home. Whether I am sitting in an airport waiting for a connecting flight, waiting for a shuttle or—heaven forbid—a plane delay, I can always keep myself entertained by reading.

What's your best packing advice (what should you always take; what can be safely left behind)?
Packing is always a challenge and weight and size limits of checked baggage are always a concern. My advice it to put out everything you want to take and then cut it down to half or one-third. Studies have shown that many of us only use about a third of what we packed, so why haul it around? The most important thing you should take with you is your travel documents, cash and a credit card. The second thing is comfortable shoes. The number one thing to leave behind is your valuables. You do not need to take your expensive jewelry with you on your travels. Leave it behind where you know it will be safe.

Can you briefly describe your own most memorable travel adventure?
My most memorable travel adventure would be the trip I just came home from. I did a two-week Panama Canal cruise. That has been my number one travel bucket list trip since 1981. It was amazing!

What's your all-time favourite souvenir?
My stuffed Lady and the Tramp that my husband bought me on my second or third trip to Disneyland.

If you were to do a staycation, what's one of your favourite East or West Kootenay spots?
Radium Hot Springs. I love the small village feel to the community. There are lots of place to visit and explore in the park during the day. And if exploring the park isn't what you want to do, simply enjoy the healing waters of the hot springs. It is a great way to spend a staycation.

Finally, in your opinion, why should people travel?
Our world is such an amazing and beautiful place. Every place and everyone you meet has a story to tell. Travel opens your mind to new experiences. Our world is a large classroom with no set curriculum. Explore to your heart's content and enjoy the journey. Plus it is always great to travel to a nice tropical beach to get away from the cold of our long winters!