Top 4 Businesses of the Year 2019 as awarded by the West Kootenay chambers of commerce
These businesses deserve your patronage and trust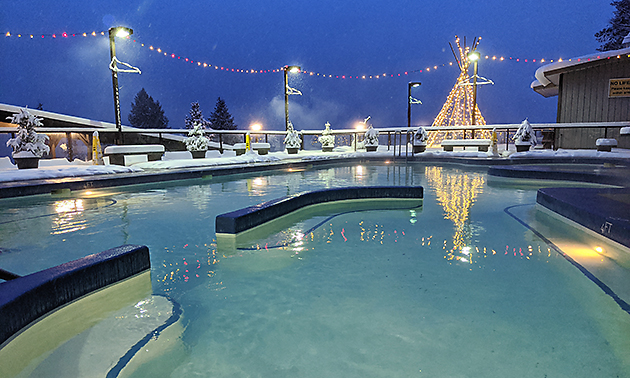 Our local chambers of commerce keep their hands on the pulse of the businesses in their communities. When a business makes the top of the pile in their Business Excellence Awards, it's noteworthy.
Here are the four businesses that won the top Business Excellence awards in 2019 from the chambers in Castlegar, Nelson, Revelstoke and Trail. Interestingly, the four are vastly different types of businesses.
CASTLEGAR AND DISTRICT CHAMBER OF COMMERCE (all winners here)
Business Excellence
Castlegar Toyota
Castlegar Toyota is southern British Columbia's premier Toyota dealership, carrying a wide range of new Toyota vehicles like the Corolla, Rav4 and Tacoma models. The car dealership has an extensive inventory of quality used vehicles as well.
From regular maintenance to major repairs, Castlegar Toyota's expert technicians are able to work on virtually any make or model of vehicle.
Craig Kalawsky is president and general manager of the facility.
NELSON AND DISTRICT CHAMBER OF COMMERCE (all winners here)
Business of the Year
Ainsworth Hot Springs Resort
The waters at the Ainsworth Hot Springs Resort are magical, especially wading or swimming through the twisty cave. These restorative mineral waters from the natural hot springs heal your mind, body and spirit.
The hot springs were first visited by the Ktunaxa First Nations peoples, who recognized the waters as healing and rejuvenating after a long day of hunting, fishing, and gathering roots and berries. Today the property is owned by Yaqan Nukiy, the Lower Kootenay Band of Creston, who share their appreciation of this special place with others.
Speaking of magic, one of my best friends met her future husband at the hot springs several years ago!
REVELSTOKE CHAMBER OF COMMERCE (all winners here)
Business of the Year
Southside Market
Chris Lee and Michelle Tran moved from Toronto to start their new adventure as owners of Southside Market in 2016. But this full-service grocery goes back to its beginnings in 1977, when Al and Margaret Waters built a small grocery shop at 4th and Edward, the centre of Revelstoke's "Little Italy." Patrons embraced Southside Market as a specialty Italian grocery.
​
Today, the current owners have the same philosophy of introducing Revelstoke to a taste of home. They continue to stock Italian specialty goods but also look to the rest of the world. From Greece to Vietnam, they share their experiences and hope that customers continue to enjoy the delicious adventure.
Remember Southside Market for specialty platters and gift baskets all year long.
TRAIL AND DISTRICT CHAMBER OF COMMERCE (all winners here)
Business of the Year
West Kootenay EcoSociety
Started in Nelson 25 years ago, the West Kootenay EcoSociety expanded and officially opened its office in Trail in August 2019.
The non-profit organization focuses on building sustainable and healthy communities, including food sustainability and conservation work. Their 100% Renewable Kootenays is a successful and growing program that promotes 100 per cent renewable energy by 2050.
The non-profit is looking forward to working with their volunteers to connect in new ways with residents of the Lower Columbia and build momentum around David Suzuki's visit to Trail in May 2020.