2019 Castlegar and District Chamber of Commerce Business Excellence Awards
Who took home the hardware at this year's Castlegar Chamber Awards?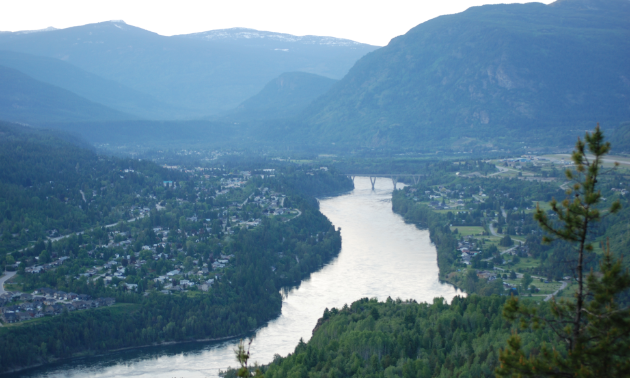 Each year, the Castlegar & District Chamber of Commerce hands out awards for business excellence in the community. This year's awards were held in mid-June 2019. The recipients are:
Business Person of the Year: Carly Hadfield and Troy Pyett, Lion's Head Smoke & Brew Pub
Lion's Head Smoke & Brew Pub makes everything from scratch: Beer, smoked meat, special sauces, salsa, cornbread, pizza dough, beef burger patties and salad dressings. Their taps are reserved for B.C. craft beer. The traditional tudor style pub is right on the river and has two outdoor patios.

Business Excellence: Castlegar Toyota
Castlegar Toyota is southern British Columbia's premier Toyota dealership, carrying a wide range of new Toyota vehicles like the Corolla, Rav4 and Tacoma models.
Green Award: Selkirk College
Selkirk College is home to 60-plus nationally recognized programs serving about 2,700 full-time learners per year in certificate, diploma, bachelor degree, co-operative education and continuing education programs.
Professional Services: Arrow Lake Veterinary Hospital
Arrow Lake Veterinary Hospital offers individualized care for small companion pets. They provide a range of services including medical assessments, surgical procedures and consultations in behaviour/training issues.
Contractor of the Year: PNT Contracting
PNT Contracting specializes in commercial and residential roofing, renovations and new builds, including soffiting, custom flashings, sheet metal work and dump trailer services.
Tourism Development: Communities in Bloom
Communities in Bloom is a Canadian non-profit organization committed to fostering civic pride, environmental responsibility and beautification through community involvement and the challenge of a national program, with a focus on enhancing green spaces in communities. Their slogan is "People, plants and pride… growing together."
Young Entrepreneur: Adam Pomeroy, Cycology Bikes Inc.
Cycology Bikes Inc. is a new, dynamic, service-focused bike shop, carrying bikes from Pivot, Trek, Felt, GT, and Cannondale.
Community Social Award: Castlegar Hospice Society
The Castlegar Hospice Society is a member of the BC Hospice Palliative Care Association and the National Hospice/Palliative Care Society. When illness is no longer responsive to treatment aimed at cure, the Castlegar Hospice Society offers palliative care, which is a treatment aimed at making the recipient as comfortable as possible. Hospice/palliative care provides physical, emotional, psychological, spiritual and practical support to people with a life-threatening illness as well as to their loved ones.
Home Based Business: Rest Assured Kootenay Floats
Rest Assured Kootenay Floats provides a rejuvenating float experience in a serene, spa-like facility. Rest Assured is the first and only certified Float Cabin facility in the Kootenay region of British Columbia.
Restaurant Award: The Wandering Greek Oven
The Wandering Greek Oven Restaurant is an independently owned and operated family restaurant that serves authentic Greek cuisine. They produce delicious selections of food using fresh ingredients and award-winning homemade recipes.
Manager of the year: Brian Bogle, Safeway
Safeway is a longtime supermarket chain carrying brand-name and house-label groceries. Safeway also has a deli and bakery.
Innovator of the Year: Conquer the Kootenay Escape Room
An escape room is a physical adventure game in which players solve a series of puzzles and riddles using clues, hints and strategy to complete the objective at hand. Puzzles are hidden throughout the room and may require participants to interact with the room itself.
Customer Service Excellence: Mother Natures
Mother Natures is a landmark in downtown Castlegar, offering 48 years of valued experience in the field of natural health. Mickey and Sharon Tarasoff will assist customers to live their best life, full of vibrancy and good health. They belong to Health First Network, which is an organization with a membership of over 120 independent health and wellness stores across Canada.
Lifetime Achievement Award: Mother Natures