Part 2: Sustainable Tourism 2030 has been embraced by the Prestige hotels in the Kootenays
Here's how 7 Prestige Hotels and Resorts have won a Silver certification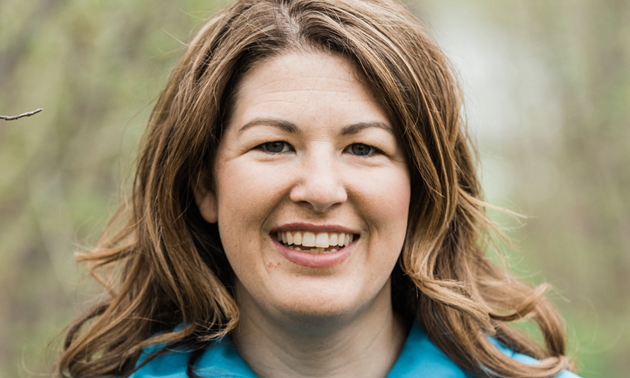 Sustainable Tourism is a two-part series about the Sustainable Tourism 2030 program. Part 1 summarizes this Canada-wide program, including how it works and how it can benefit all tourism businesses and organizations in the Kootenay and Columbia regions. Here is Part 2.
Of all the tourism operations in the Kootenay and Columbia regions of British Columbia, one company is storeys above others in terms of embracing sustainability—Prestige Hotels and Resorts.
"I think everyone recognizes COVID-19 is reshaping the landscape of travel and tourism," said Heather Bodnarchuk, vice president of operations. "As we respond to that shift, we are rethinking how we can ensure safe, luxurious accommodations for our guests while not creating unnecessary waste and negative impacts on the environment."
Based out of Kelowna, B.C., Bodnarchuk has led Prestige's efforts for certification through Sustainable Tourism 2030. Seven Prestige facilities in our region have achieved Silver status (see sidebar below).
In a previous article, we discussed how Sustainable Tourism 2030 operates. The benefits of integrating sustainability measures into a business or organization include:
decreased costs
increased revenues
improved employee attraction, retention and productivity
reduced negative environmental, social and cultural impacts
increased positive environmental, social and cultural impacts
increased customer base of loyal and discerning travellers
We asked Bodnarchuk a few questions about Prestige's journey with Sustainable Tourism 2030.
Why did Prestige Hotels decide to seek certification through Sustainable Tourism 2030?
As a family-owned company, Prestige Hotels and Resorts looks to the future through the eyes of their children and grandchildren. We continue to develop strategies to foster company longevity, and sustainability is an important part of that. We live in the communities where we work, so having a holistic approach to our sustainability plan fits with our other initiatives to be a community partner, a great employer and a business leader.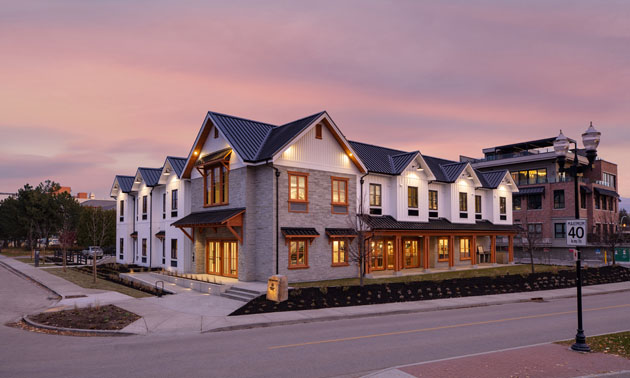 What are the benefits of participating in this program?
Sustainable Tourism 2030 looks wholly at our business's impact on the environment, the community and the local culture. By working with the goals and targets set along with Sustainable Tourism 2030, we have improved engagement with our staff and come up with an action plan to improve our impact on the environment and better the community in tandem.
There are many programs out there are offering certification but they do not regularly audit their certification. Sustainable Tourism 2030 has a rigorous audit process where evidence is collected to ensure compliance. In addition to the certification, Sustainable Tourism 2030 is our trusted advisor and offers continuous support for ongoing efforts in our business. They offer tools and education as we work together to improve our sustainability efforts.
Can you give me some concrete examples in your hotels that helped you achieve Silver?
We have a few key initiatives that improve our guest experience and meet our sustainability initiatives. We are serious about reducing the amount of utilities that we use at our properties. We track usage for all utilities each month so that reducing our impact on the environment is at the top of mind. With close monitoring, we are able to celebrate our success in reduction areas and also be notified of problematic usage.
We offer guests staying one or more nights to "Go Green" where they forego housekeeping service. In appreciation, we give guests either 1,000 Prestige Rewards points or $10 to the on-site restaurant. This saves thousands of litres of water in laundry and litres of cleaning chemicals each year.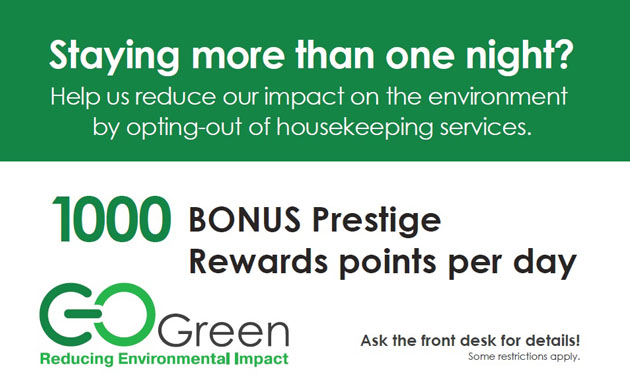 Sustainable Tourism 2030 also includes social impact criteria. How is Prestige Hotels & Resorts making a difference in this area?
In 2017, we began working with the KGH Foundation to build JoeAnna's House, where short-term accommodation is provided at a low cost for the families of patients at the Kelowna General Hospital. Not only did we contribute a significant donation to kick off the project, we engaged our teams at all locations to help build awareness and to campaign for donations to build JoeAnna's House. We involved our partners from all aspects of our business including suppliers, staff, guests and owners to contribute to building this project that benefited each of the communities where we operate.
In 2019 we proudly stood beside the KGH Foundation to open the doors of JoeAnna's house. We continue to volunteer and raise funds to assist with the operating costs of JoeAnna's house. This legacy project was a tremendous success and is near and dear to our hearts.
What initiatives do you need to work on to bring you to Gold status certification?
Our biggest area for growth in our sustainability plan is to communicate our efforts and our future plans. We have work to do to engage our staff and guests to improve the success of our program.
In addition, we will work towards external audits of utilities consumption to create future action plans for purchasing and building improvements.
Thirdly, we are working towards auditing our waste and creating new strategies to reduce waste and divert refuse.
As we all recognize, the COVID-19 pandemic has been particularly hard on the tourism industry. Will this initiative help in any way?
As we adjust our business to respond appropriately during the pandemic, we are thankful for the work we have already done with Sustainable Tourism 2030. Our business is on the right track while we rigorously improve our utility usage, which in turn helps with our operating costs.