Part 1: Sustainable Tourism 2030 can benefit all tourism businesses and organizations in Canada
This green certification program is most popular in British Columbia and increasingly in the Kootenays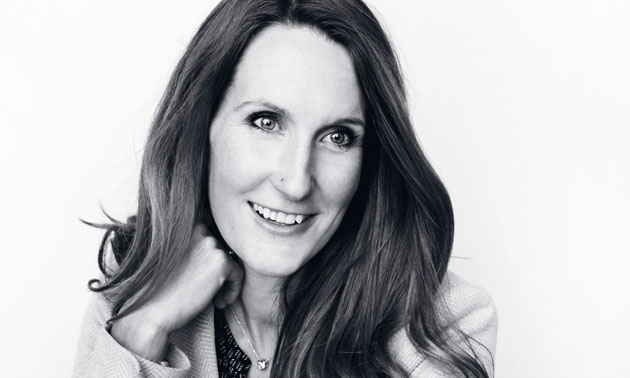 Sustainable Tourism is a two-part series about the Sustainable Tourism 2030 program—how it works and how it can benefit all tourism businesses and organizations in the Kootenay and Columbia regions. Part 2 will showcase how one hotel chain in the Kootenays has been involved and become green-certified.
Angela Nagy can summarize the direction of the tourism industry succinctly. "There is a strong business case for sustainability," she said.
Nagy launched Sustainable Tourism 2030, an assessment and certification program for any tourism business. The program is part of GreenStep, a consulting firm and certified B Corporation in which Nagy is president and CEO.
"There is a significant amount of research that confirms that travellers are seeking out more sustainable options," said Nagy, "and we coach our members on how to connect with these visitors by communicating their sustainability values and stories."
Nagy lists the benefits of integrating sustainability measures into a business or organization:
decreased costs
increased revenues
improved employee attraction, retention and productivity
reduced negative environmental, social and cultural impacts
increased positive environmental, social and cultural impacts
increased customer base of loyal and discerning travellers
Sustainable Tourism certification works via membership with an annual fee depending on the size of the business.
"Currently we have approximately 100 members in Canada, most of which are in B.C., and in 2021 we will be launching our program internationally," Nagy said.
Nagy answered a few questions for KootenayBiz:
What is the primary deliverable of Sustainable Tourism 2030 and why did you choose 2030 for the date?
We offer expert support in assessing an organization's current sustainability performance based on internationally recognized standards, and then offer guidance on how to develop and implement a sustainability action plan to improve over time.
We launched Sustainable Tourism 2030 in 2019 and aligned our programs with the Global Sustainable Tourism Council criteria for tourism businesses and destinations. The year 2030 was selected to align with the UN Sustainable Development Goals.
What types of tourism businesses are eligible to participate?
All tourism businesses are eligible, and our current members include hotels, wineries, whale watching tour companies, visitor centres and much more.
What are the benefits of participating in this program?
There are two primary reasons that businesses and destinations participate in Sustainable Tourism 2030:
they want to be seen as responsible and sustainable businesses or destinations
they want to back that up through a credible assessment and certification program
There is significant research that confirms that businesses that invest in sustainability can improve their profits by 50 to 80 per cent. However, our assessment and certification program is just the beginning, and businesses really need to then implement the recommendations that we are making to make this happen.
We always say that we are not a marketing organization—we are a sustainability organization. We provide our members with a marketing toolkit that their marketing teams can use to leverage their certification and/or sustainability achievements.
Can you please explain the various levels of certification and what they mean?
Our certification levels are score-based. There are over 80 criteria, each with a different potential number of points. Participants respond to questions to confirm how much or how little they are doing in various areas of sustainability (social, environmental, cultural and management). We also request evidence for randomly selected criteria to verify the responses.
At the end, the total number of points is tabulated and a percentage is assigned, which determines the grading level: Bronze (35-54%), Silver (55-74%), Gold (75-89%) or Platinum (90-100%). If the minimum level of points is not achieved, certification is not awarded, but we will provide a list of actions that will help them to reach at least a Bronze level.
Seven Prestige-owned hotels in the Kootenay and Columbia regions have achieved Silver status (see sidebar below). How can others get involved?
Prestige joined the program in the summer of 2019, and we began undertaking assessments of all of their B.C. properties in the fall of 2019. Final gradings for each property were completed over the winter of 2019/2020.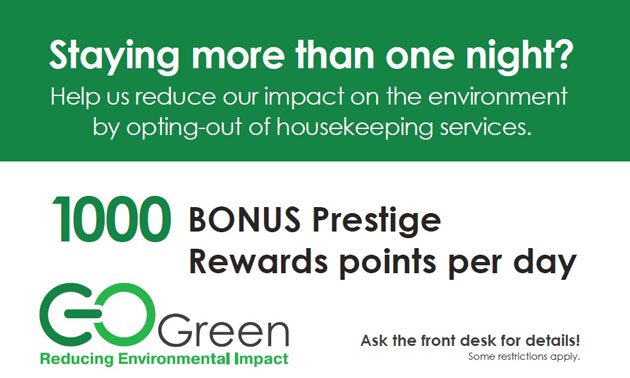 We are currently working with the Kootenay Rockies Tourism Association to measure destination-wide sustainability indicators, and one of their goals is to encourage their tourism operator stakeholders to pursue certification.
What are the most popular resources that you provide?
Definitely our tourism assessments and certifications. However, we have just rolled out some other offerings that will help businesses and destinations that aren't yet ready for certification to assess their performance and get some support on what to do next. We also offer a web-based carbon software that helps businesses to measure their carbon footprint.
These assessments and/or certifications are all fee-based, and all prices for certification are currently on the website.
We have worked with 2,000+ businesses between 2008 and 2020, most in the tourism and hospitality industry, but many in other industries as well.
As we all recognize, the COVID-19 pandemic has been particularly hard on the tourism industry. Will this initiative help in any way?
Absolutely, and we are refocusing the recommendations that we provide post-assessment on opportunites for reducing costs and connecting with a more discerning traveller. These opportunities improve both top and bottom line numbers for tourism businesses that are struggling.