Macro-success with microgreens on the Happy Hills Farm
Providing food year-round promotes local food security in the Kootenays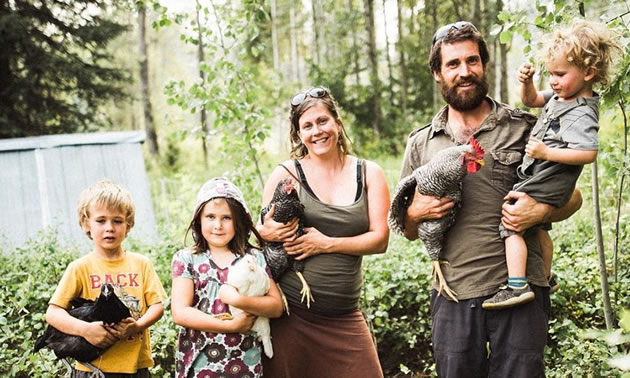 Our next generation of Kootenay farmers are impressive! Not only do they provide local food but their new mantra is providing local food all year long.
Meet farmers Dan Hayden and Miche Warwick, owners of Happy Hills Farm, located in Happy Valley in Rossland. The farmers grow vegetables, herbs and fruit outdoors (at an elevation of 1,021 metres) and microgreens year-round in their indoor grow room. Their family is also growing: their fourth child was born last June.
"In 2017 Dan and I decided we would throw caution to the wind and invest everything we had into starting Happy Hills Farm," said Miche. "Dan was a participant in the Trail Community Futures Self Employment Program at the time, which was an amazing resource for us in starting our business."
The farm won the Go Green Award from the Trail and District Chamber of Commerce. Eleven Business Excellence Awards were handed out late last year.
KootenayBiz asked Miche a few questions about Happy Hills Farm, including what a year-round Kootenay diet might look like.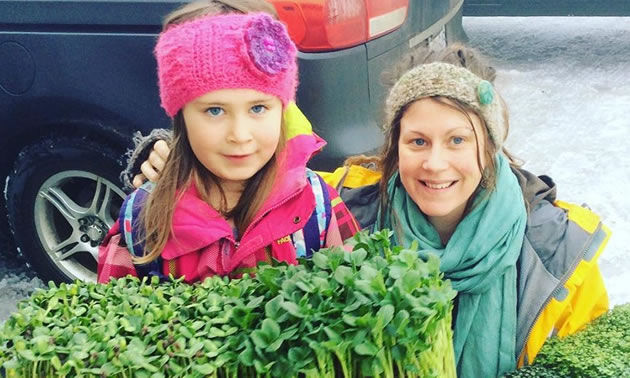 Are your year-round microgreens selling well?
So well! We are absolutely stoked at how well the microgreens aspect of our business is doing. It's going so well that we have a big expansion planned for the near future, and the result will be that our microgreens will be available more than ever and throughout other communities in the Kootenays as well.
Microgreens are a superfood that contain up to 40 times more nutrition than their mature plant counterparts. Microgreens are also incredibly versatile—you can eat them on or with almost anything. It's hard to believe the flavour punch packed into such tiny plants! This is our third winter running our Winter Microgreens CSA delivery program, and we continue to scale up each winter. Currently, on a weekly basis we deliver to more than 50 houses and restaurants.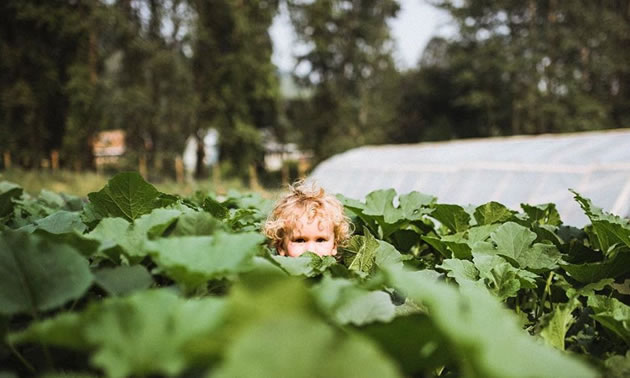 Why do you grow microgreens?
Part of our goal at the farm is to provide nutrient-dense, fresh food on a year-round basis. We believe the movement of local food production from growing food in the summer to growing food all year is an imperative act in strengthening our regional food security. We were inspired to grow microgreens as a healthy and fresh dietary component through the winter months.
What are your biggest sellers besides microgreens?
Our field greens are absolutely huge sellers. In a good week, we bring more than 10 fresh varieties of greens with us to market, and we sell out every single week. Of particular note last year was Swiss chard. We simply couldn't grow it fast enough, and we had our regulars grabbing up three to five bunches at a time. Aside from our greens, I would have to say carrots. I don't think there is ever a market day that has enough carrots!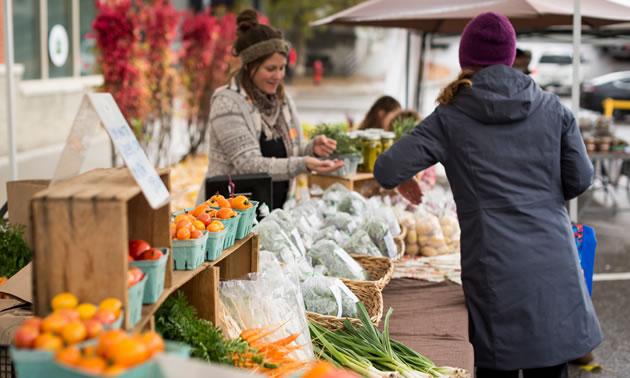 Where do you sell your products?
We can be found at the Rossland Mountain Market—we have never missed a market since we started our farm, not even to have a baby (no excuses to miss work!). We run our weekend farm stand on Saturdays from 9:30 a.m. to 3 p.m., and we operate seasonal CSA (community-supported agriculture) programs on a year-round basis.
Also, we partner with some incredible chefs and restaurants in our area, so if you like to eat local food when you dine out, you should definitely check out The Velvet Restaurant at the Josie Hotel, Trail Beer Refinery and Taproom, and Gabriella's Restaurant at the Prestige in Rossland.
How much of your business is the CSA (Community Supported Agriculture)?
It varies by season. In the winter approximately 50 to 60 per cent of our business is CSA. In the summer, probably closer to 30 per cent is CSA.
Why do you think you were chosen for the Go Green Award from the Trail and District Chamber of Commerce?
We were so honoured to receive this award. For us, one of the "greenest" choices each of us can make is to eat local food and support small, local farms. At our farm, our focus is regenerative agriculture, and our farming practices reflect this. Regenerative agriculture, in a nutshell, is a conservation and rehabilitation strategy for growing food. Our highest priority is our soil and the life within it. Sustaining our soils isn't enough anymore—we as farmers need to be actively regenerating the life (nutrients + minerals) in our soils so that the food we continue to produce is equally as nutritious. At our farm, we use absolutely no chemical inputs whatsoever.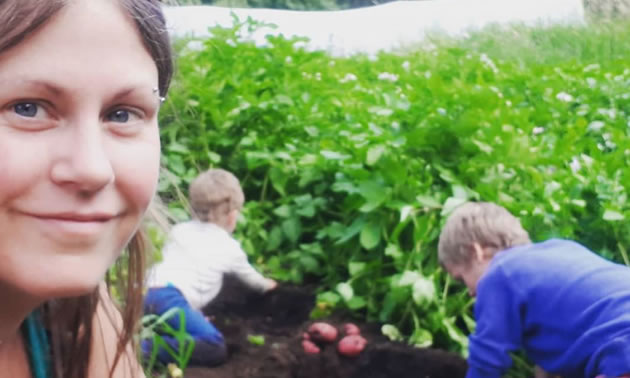 How are Calla, Mica and Cedar part of the farm operation?
And Clementine! This past June (2019) we welcomed our fourth babe to our farm crew! Our kids are central to our business, mostly because they are our single biggest motivation. One of the main reasons we started this journey into growing food was because we felt a massive responsibility to feed our kids the best food we possibly could. By growing our own food, we can make sure that our kids are getting the absolute healthiest food possible. This quickly grew into a huge passion for growing food at a larger scale and feeding our community, too.
Our kids LOVE the farm. The boys, Mica and Cedar, love to help dig, move compost, check in on the bug populations and pick fruit. Mica is a champion planter and helps us transplant crops often. Cedar loves to pick onions and is working on his ability to determine when they are mature, haha!
Calla, who is our oldest, loves to keep our seeds organized, helps us count our till at the market, organizes our market table and is our official tour guide for all the visiting kids we receive. This coming growing season (2020) our little Clementine will turn one and will be starting to walk. We are certain she will add a whole new dimension to the idea of farming with kids, and we are so excited to see her little face full of dirt!