Recognizing what's important
Ron Schatschneider shares some of the things that help him keep things in perspective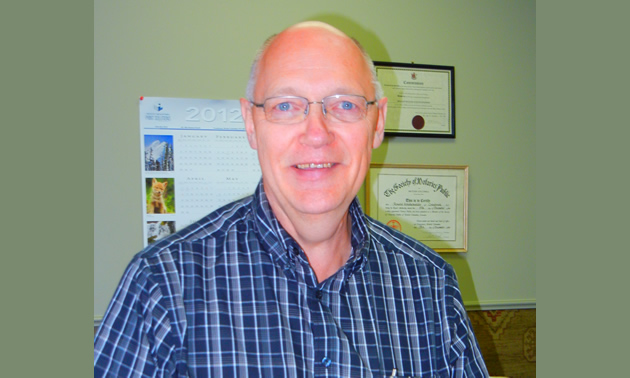 What inspires you to go above and beyond, to excel?
I grew up on a farm in Alberta, so there was always work to do. I was brought up to work hard and to be honest; I married into a family with the same work ethic. I was a member of the RCMP for 20 years. When I retired from the RCMP, I took the training to become a notary public. My father-in-law, Bud Caldwell, was a notary public in Cranbrook for almost 30 years and I took over his practice in 1994. Bud was greatly respected and I try to live up to his example.
What single thing are you most passionate about?
I love this little corner of the world, so I like to get out on the backroads and wander around or fly-fish in our lakes and rivers. That's what I enjoy the most—the beauty that surrounds us.
What would be the title of your favourite all-time book?
Reading is a favourite pastime and there are many books that would fall into that category. I like history and historical fiction. The latest book to go on the favourite list would be The Source by James A. Michener.
Is there a quote or phrase that you really like?
"Is this the mountain you want to die on?" (author unknown) I have no idea who said it or where it came from, but it helps me put things into perspective.
What is one important lesson you have learned in life?
My dad told me a story about being part of a threshing crew that went to a widow's farm to harvest. They got everything set up, but before they could start threshing, the weather started to turn bad. The crew went to the widow's house for shelter and something to eat. The widow opened the door, and in broken English she told the men, "No work, no eat" and closed the door. In other words, there is no free ride—what you want, you have to earn.