Finally, the perfect thyme and the right plate
The Thyme and Plate in Grand Forks, B.C., is an all-around winner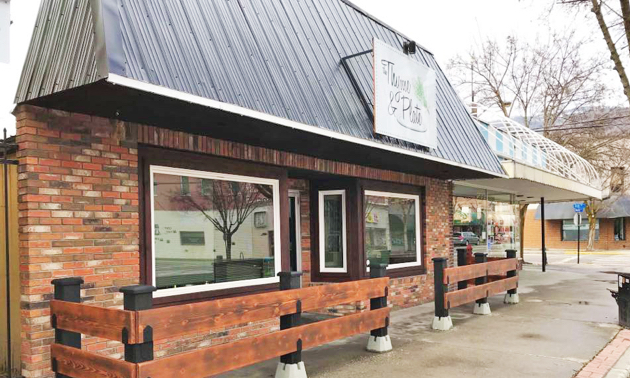 Opened in October of last year, The Thyme and Plate is a relatively new addition to the Grand Forks foodie-scene but has quickly become one of the most popular (and tasty) in the area. Nicole McGregor and her husband, Stuart, are the proud owner/operator duo behind The Thyme and Plate. Here is what Nicole had to say about the new and thriving restaurant.
"It's hard to say exactly, but our best seller is probably the whiskey prawns or our burgers," said Nicole. The restaurant offers a wide array of lunch and dinner options, such as burgers, sandwiches, pastas, small plates and salads. Think mussel linguine, caprese salad, beef dip, zucchini rolls and The Frontier—a heavenly burger seasoned with blackberry bourbon barbecue sauce, topped with bacon and an onion ring.
Nicole listed their biggest challenge as unpredictability. Part of the restaurant business is the unpredictability of the day-to-day operations and what's just around the corner.
"Getting to know our customers and seeing them enjoy our food," Nicole said was their biggest reward. The satisfaction of running their own business came a close second.
Stuart's favourite utensils to use in the kitchen are his tongs.
Nicole is thankful for the level of support she and Stuart have received from their family, friends, staff and loyal customers, and hopes to build on the momentum the restaurant has had these first few months.
To find out more about The Thyme and Plate, visit the Facebook page.