Boulder Hut Adventures welcomes voyagers to the Purcell Mountains near Kimberley, B.C.
This recreational tour company won a Platinum Best of Business award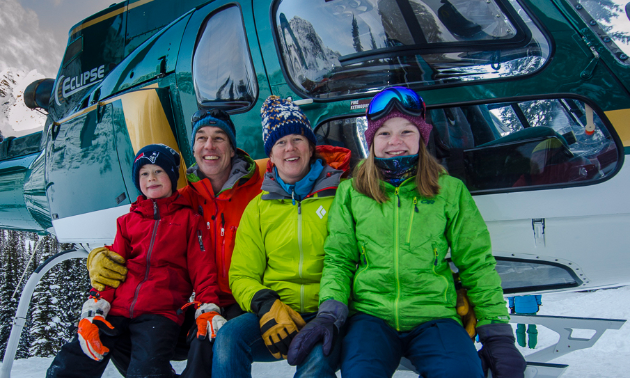 Deep within the Purcell Mountains, near Kimberley, B.C., lies an authentic backcountry skiing voyage only the Kootenays could provide. Boulder Hut Adventures features ski touring, splitboarding family-style dining good times with like-minded outdoor adventurers.
For the last 11 years, Mark and Sarah Yancey have been welcoming and guiding guests through the area and offering a down-to-earth, no-frills backcountry skiing experience.
Boulder Hut Adventures won Platinum in the Recreational Tour Company category of Kootenay Business' Best of Business Awards for 2017.
Mark discussed what inspired him to create Boulder Hut Adventures and what is changing within the skiing tourism industry.
Tell us a fun fact about yourself.
I love to play guitar. If I could rewrite my personal history, I would travel the world making music! I have been playing since I was 12 years old. I enjoy playing at the lodge for our guests at our variety show held on the last night of the guests stay.
How has your business evolved over time?
Technology has definitely evolved the sport. Years before us, our business began with hard-core backcountry enthusiasts willing to travel for a day on skinny wooden telemark skis with leather boots and giant backpacks just to get to a rustic lodge. Client expectation focused more on a wilderness experience than luxury accommodation and extreme skiing. Due to the evolution of the gear and probably social media, too, backcountry skiing is now becoming a sport that is accessible to anyone who enjoys the mountain lifestyle. Obviously, a growing sport is exciting for me as I love the opportunity to meet people from around the world. People visit British Columbia to enjoy the magnificent mountains and hospitality we have here.
What's a recent trend in your business that you're excited about?
We are seeing an increase in skiers seeking out the peace and quiet of the backcountry. More people are curious about a mountain experience outside of the resort. For example, for us specifically in the last few years, we have developed a relationship with the Kimberley Alpine Resort that has provided us great exposure. The resort is a wonderful access point to the backcountry. Our packages offer experienced backcountry skiers and novices alike a chance to be guided through towering mountains to ski untracked powder. They are pampered back at the lodge by our staff so we provide the best of both worlds!
What activity is your passion outside of work?
My family is my biggest passion outside of work. Winter seasons are so busy. Anything that I can do with my family makes me most fulfilled. We love to enjoy mountain biking, hiking, water sports or just hanging out on the couch watching a movie. Kids grow up so fast. It's important for me to take the time to invest in our relationship to ensure a long friendship once they're on their own.
Who is your hero and why?
Margie Jamieson. She was the woman we bought the business from in 2006. She and her (now deceased) partner Art Twomey (whom I never got the chance to meet) started guiding tours in the early '70s. At a time when the avalanche industry was just gaining credibility and the sport of backcountry touring was early in its development, she was there showing people how to adventure safely in the mountains. She showed me that simply helping and hosting people in the mountains can lead to a very enriched, rewarding life. She has been a great inspiration to me.