More power to Fairmont
Canada's largest hot spring is an important tourist attraction with enormous and varied potential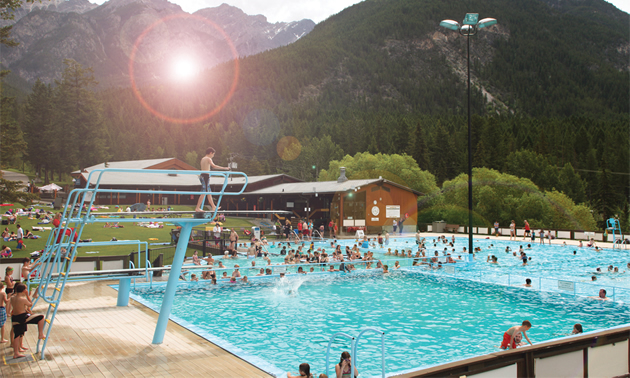 The mineral pools at Fairmont Hot Springs Resort (Fairmont) in southeastern British Columbia are fed by the largest hot spring in Canada. Incredibly, more than 1.2 million gallons of water flow from the spring per day.
Pascal Van Dijk, president and CEO of the resort, said that the natural mineral hot springs water is the single biggest visitor draw to Fairmont. The spring water is collected at three different points, then mixed with natural cooler spring water to achieve the right temperature. From the mixing box, it's piped by gravity alone into the swimming pools for the pleasure of the resort's visitors.
Van Dijk said that because of the amount of chlorine typically added to swimming pool water, he was never a big fan of swimming pools. At Fairmont, though, he's started to enjoy the sport again.
"We barely have to treat our swimming pool water to meet the requirements of Interior Health," Van Dijk said. "Because our treatment levels are so minimal, and because of the flow-through design of our pools, we have a permit to allow the water to flow out into Fairmont Creek and eventually into the Columbia River."
Attention is being directed at the idea of using this abundant, naturally hot water for more than simple enjoyment. Some heat/energy recovery systems have been put in place by the resort itself and have been working very well, resulting in energy savings and reduced environmental impact.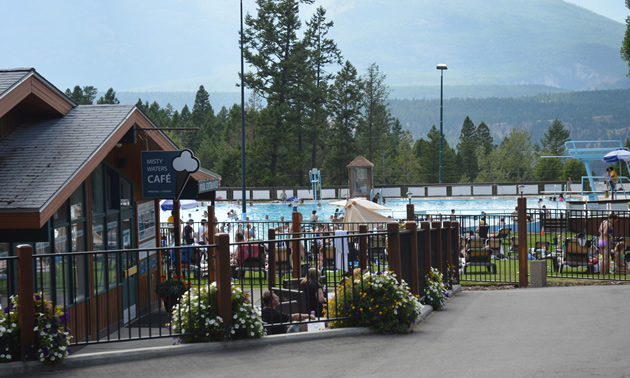 Representatives from CleanEnergy Developments of Calgary, Alberta, visited Fairmont recently and looked at the volume of spring water and its temperature. As an expert in the business of geothermal technology, Clean Energy is of the opinion that Fairmont's springs have a tremendous potential for generating usable geothermal energy.
According to CleanEnergy, the water discharged from the pools could be fed into a geothermal system to provide heating and cooling for the entire core of the resort—all of the hotel rooms and common areas—with plenty left over. The system could be expanded to provide energy to other properties.
"This would come at a fairly sizeable investment for the equipment," Van Dijk said, "but there would be cost savings over the long term because we wouldn't be using as much hydro and propane any more.
"The company said that if we were to switch over to this system, Fairmont would be the most energy efficient and environmentally friendly resort in all of North America. That's a pretty big deal to be able to tout, so that's one of the key projects that's on my radar, and that I'm trying to get funding for."