Jessica Curran
Helping families find their forever homes.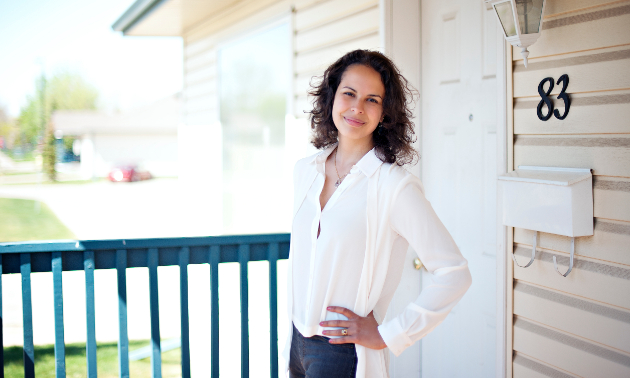 Jessica Curran's nominators give the best introduction to this remarkable woman. Here is what a few of them told us:
"Hard working, honest, innovative and concerned about the affordability of homes for working people. Jessica is a positive influence on the lives of many people in the Kootenays."— Michael Dailly
"Jessica is an amazing role model in our community. She gives people the opportunity to purchase a home, through rent-to-own, and helps them stabilize themselves within the community. She's a kind-hearted and community-oriented successful businesswoman."—Leah Vivian
"Jessica brings a ray of sunshine and positive feelings of hope in providing alternate solutions to families seeking homes. Her hard work, cheerful efforts, enthusiasm, candid initiative and responsible attitudes towards the betterment of the West Kootenay communities is deserving of a nomination."—Elrene Dwernychuk
Kootenay Business magazine asked Jessica about her success.
What word would you pick (other than "influential") to describe yourself as a businesswoman? Please explain.
Perseverance. This business was not a coming venture when I came to the West Kootenay and it took a lot of perseverance to build it and have it as a trusted name in rent-to-owns in the real estate market. Many people were averse to this strategy, but it helped me buy my first home and I knew how to do it right. So I just kept going—even when people said it would never fly in this area.
What was the toughest thing you had to deal with when getting into business?
Being a young mother. This industry is monopolized by very accomplished men and it was hard to break into the industry and not be seen as a kid and a novice who didn't know what she was doing. I was seen as a bit of a rogue and it was hard to make business partners.
What was the last photo you took on your phone?
A Canada goose with her ducklings on the Kootenay Lake waterfront.