Anna Lamb is an influential woman in the Kootenays
The co-owner of Pro-Fitness Gym in Cranbrook leads by example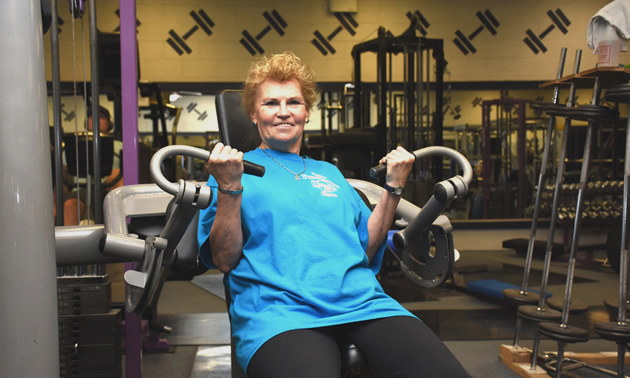 "Anna has a wealth of knowledge and has volunteered her time for many worthy events throughout our community over the years. She maintains a positive attitude no matter what, and is always a joy to be around and to know." - A friendly nominator
Anna Lamb, co-owner of Pro-Fitness Gym in Cranbrook, B.C., was one of this year's Influential Women in Business. Lamb runs her gym alongside her son Cerry and daughter Mya.
Lamb has her CFES Personal Trainer Certificate, CFES Weight Training Certificate, First Aid and CPR, and Office Automation Business Diploma, in addition to being an IFA Senior Fitness Instructor.
"We are a family-run gym offering a relaxed and friendly atmosphere at an affordable price with all the equipment you'll need," said Lamb. "We want you to feel excited and welcome every time you visit."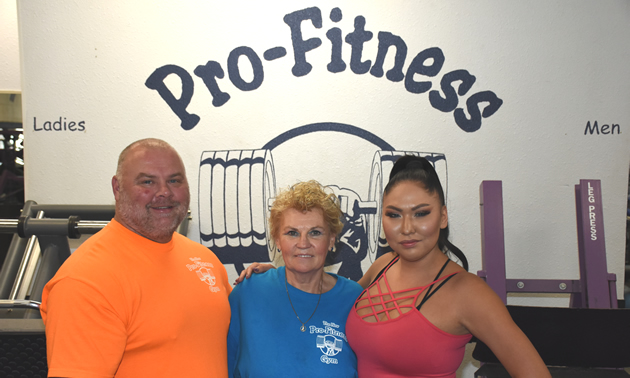 Step through the door at the Pro-Fitness Gym and you'll realize it is different from any other gym you've ever been to. Being a family-run gym, Lamb considers their biggest priority is to make you feel welcome as a new client (you'll also be presented with the largest number of free weights in town).
Lamb is motivated and customer-oriented in everything she does. Her clients describe her as honest, attentive and conscientious and very driven to excel in whatever she does.
"I never let someone else do something that I would not do myself and I lead by example," said Lamb. "Being firm, fair and friendly ensures everyone gets a fair shake and makes it easier to adjust to changing circumstances and the environment. I am very sociable and like to encounter new people and things and volunteer opportunities.
"Volunteering gives me a sense of pride in seeing others being relieved of some of the burdens that overcome people on occasion."
Pro-Fitness's membership retention rate has increased by more than 40 per cent in the last year thanks to the Lambs' efforts in ensuring their projects and projections are met.
For more information about Pro-Fitness Gym, visit the website at www.Pro-Fitness.ca, or visit the gym in person at 37 - 9th Avenue South in Cranbrook.