Pitch competitions for our tech sector have arrived in the Kootenays, thanks to KAST
The cash prizes pale against the amazing coaching and mentoring for the competitors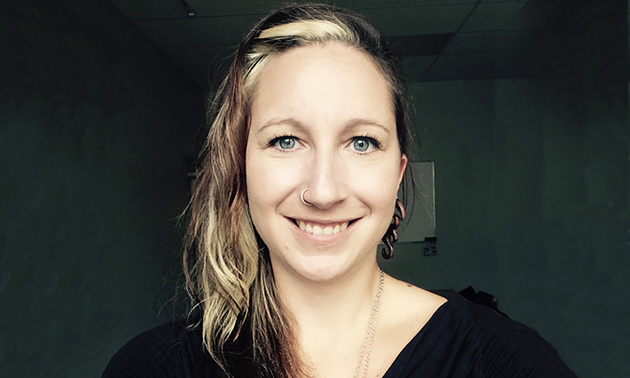 Move over Dragons' Den. There's a new pitch competition in the Kootenays and it has attracted amazing talent in the tech sector.
"It's really interesting how Dragons' Den brought pitch competitions to the forefront," said Karen Kornelsen, organizer of the Kootenay Pitch Competition and manager of marketing, communications and the Nelson Innovation Centre at the Kootenay Association for Science and Technology (KAST).
"KAST wanted to hold our own pitch competition because it's never been done in the Kootenays [in the tech sector]," she said. "It's really important for businesses to get in front of investors and to raise capital for their businesses."
With over 50 members, KAST's goal is "a thriving tech ecosystem in the region," Kornelsen said. To reach that goal, they offer diverse programs and work with partners such as Innovate BC and New Ventures BC.
Their biggest initiative is the Kootenay Pitch Competition (KPC), which helps Kootenay entrepreneurs and startups get investor-ready.
The KPC was made up of three pitch events in November, February and April (women only). At each pitch event, three entrepreneurs pitched their business idea to a panel of judges that included investors, tech experts, funding agencies and industry professionals. Each pitch event was virtual, pre-recorded and streamed from the Nelson Innovation Centre.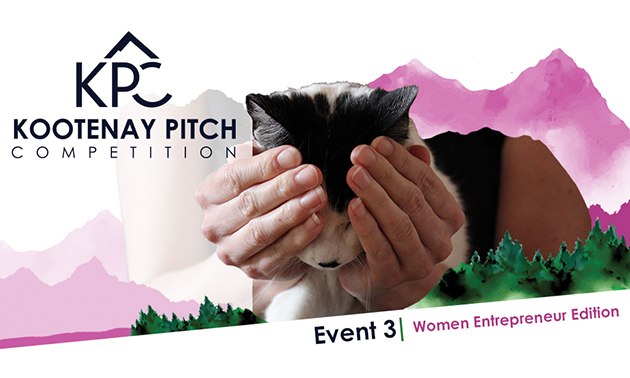 The winner of each event will face off in the Grand Finale Pitch Competition to be held in May or June.
Eligibility requirements were (1) Kootenay residents, teams or businesses; (2) developing an innovative technology product or service; and (3) less than five years old. KAST had 25 applicants for the three pitches with a wide diversity of ideas and experience.
"We got applications from every corner of the Kootenays," Kornelsen said. "Applicants were on a broad spectrum of expertise and experience from having a brand-new idea to early stages of an idea to growth stage or advanced companies already in the marketplace."
To review the applications and pick three contestants for each pitch, KAST turned to its partner New Ventures BC, which runs an annual provincial pitch competition and shared its judging rubric with KAST.
The winners and booty of the pitches
The winners of the three KPC events, in order, were: Sami Majadla of CertiCraft in Nelson; Kyle Hamilton of Sucre Interactive Technologies in Fernie; and Terry Van Horn of SMRT1 Technologies in Nelson. (We wrote an in-depth story about serial entrepreneur Kyle Hamilton here. Before her win, we wrote an in-depth story about Van Horn's technology that turns vending machines into smart machines.)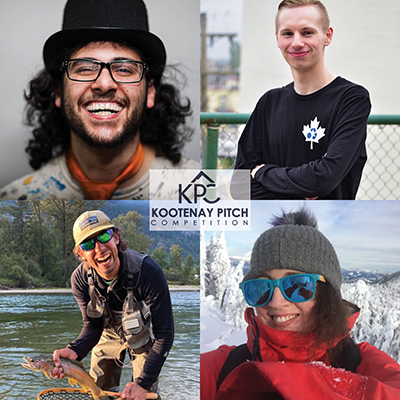 The winners got a bundle of prizes, including $500, a free one-year membership to KAST and three months of free entry into the Venture Acceleration Program. Winners also get a chance to pitch on a much larger stage—the New Ventures BC pitch competition later this year. However, the biggest benefit given to all contestants was something else.
"The biggest benefit of this competition to local startups and all the contestants who have gone through it is for the month leading up to when they compete they get thousands of dollars of free support from KAST," said Kornelsen.
That includes one-on-one pitch coaching and business coaching with experts including KAST's own Executives in Residence. It also includes help with product design and development through access to specialized equipment at the Selkirk Technology Access Centre.
Cameron Shute of Dark Horse Innovations in Nelson, B.C., competed in the first KPC event when he pitched a fly-fishing product. Here's how he described his experience:
"I had a great time with the pitch competition. It made me focus on really understanding my value proposition and defining the potential size of the market my product might be able to reach. It connected me to great resources and people in the tech community in the Kootenays. The pitching mentorship was fantastic and helped me play to my strengths and be able to reach my audience well. I'm grateful to have KAST in the region to support these kinds of entrepreneurial activities."
[For an in-depth story about Shute and his entrepreneurial journey, read his interview here.]
Then there's the recent success of Myles Peterson who founded Terracore Plastic Company at 18 years old and thus was KPC's youngest competitor. His recycling company uses chemical processes to recycle plastic. He graduated from high school in Castlegar but has since moved to Camrose, Alberta, to open a processing facility.
"His business is exploding," said Kornelsen.
As a former Junior Dragons' Den winner in 2018, Peterson had this to say about his experience with the KPC: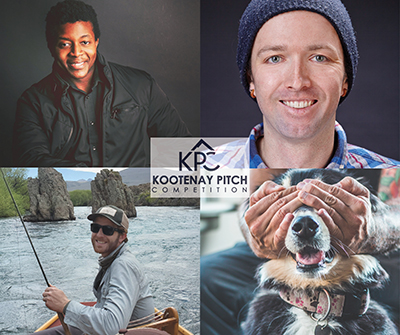 "I found the Kootenay Pitch Competition to be super helpful for myself and my business. Not only did it offer me the opportunity to concisely explain what Terracore is trying to do, but it also helped get more reach. Since the competition, Terracore has had multiple people reach out to us inquiring about our products and when we would be able to have them manufactured by!" said Peterson.
The future of Kootenay Pitch Competitions
Kornelsen said KAST definitely would like to make the pitch competitions an annual event but they would be dependent on securing funding and sponsorships. She saw the growing interest in these virtual competitions.
"The first event took six weeks to get 750 views. The second event we got 750 views in a day," she said. "We get calls and emails from people, businesses and organizations from across the province who want to get involved."
This competition is the first step of many that KAST plans to help local tech startups.
"This is part of a much larger vision and program to help local startups to get ready for investors," she said.
When asked, "What are the top three things that Kootenay tech entrepreneurs need the most assistance with?" Kornelsen pulled up a summary report and answered:
pitch and business coaching
financial forecasting and sales training
business strategy planning