Nelson's Dark Horse Innovations is owned by a product development consultant in the outdoor industry
Entrepreneur Cameron Shute's philosophy is work hard, play like a child and be kind and curious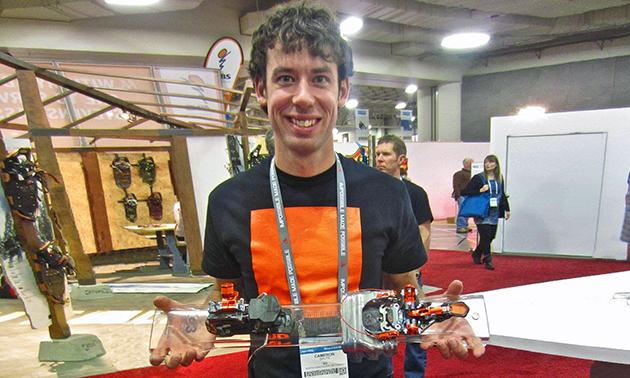 Cameron Shute has a dream job. To test products, he gets to play in the vast Kootenay outdoors—skiing, kayaking, canoeing, climbing, hiking, biking, running, camping and fishing. Not only are these activities enjoyable, but Shute believes being in a state of play helps with his creativity.
Shute is a product developer with decades of experience and his name on over 20 patents. He has lived in Nelson since late 2007 and was a remote employee of G3 Genuine Guide Gear Inc. from 2007 to 2020. Based in Vancouver, G3 manufactures gear for backcountry skiing and snowboarding enthusiasts.
In 2020, he took the plunge and founded Dark Horse Innovations as a B2B business that specializes in the outdoor gear market.
"I started Dark Horse Innovations on March 13, 2020," he said, "which coincided with the global pandemic exploding into North America and vaporizing a few contracts I had lined up to start my business with … a bit of a harsh transition to self-employment, but I was able to keep my chin up and ride it out."
Shute came onto our radar as he was a competitor in the first Kootenay Pitch Competition put on by the Kootenay Association for Science & Technology (KAST) in November 2020. (Here's our in-depth story about the Kootenay Pitch Competition.)
A high-energy but unassuming Kootenay entrepreneur, Shute answered our questions below, including some worthy advice for other entrepreneurs.
Why did you pick the name Dark Horse Innovations?
I chose the name as I've always been inspired by people who pursue their craft without a desire for recognition and without self promotion. Often in rock climbing or ski touring circles, people like these are called "dark horses," unknown athletes who perform amazing feats and don't choose to pursue media or chase recognition. I have a philosophy that I'd like to serve my clients well and be their "dark horse" who can help them produce successful and much needed products to the outdoor market.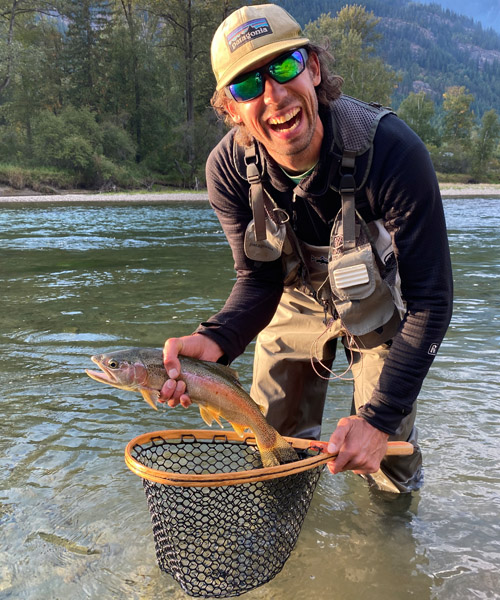 What does Dark Horse offer to other businesses?
Dark Horse Innovations is a product development consultancy with a fairly wide scope of practice. The core skill set we offer is to use an empathy-based consumer need–driven product development process to help clients to bring innovative products to the outdoor market that truly solve consumer problems and are differentiated from competition.
We offer engineering and industrial design services, and focus mainly on developing hard goods for the outdoor equipment market (skiing, climbing, biking, kayaking, fishing, camping, etc.). We believe that being immersed in the activities we design for allows us to better understand the nuance of customers' needs and to design products that are worth owning.
Dark Horse also offers management consulting focusing on the product development, product management and innovation processes, and how to manage these in small- to medium-sized companies.
In addition, I offer services relating to Intellectual property (e.g., patent drafting, strategy, etc.) to support innovation and product development. I was involved in the drafting, research and enforcement/licencing of many of the patents I'm named on.
What is your background in product development? What did you study in school?
I spent 18 years at G3 Genuine Guide Gear Inc. and worked my way up from being a product development engineer to eventually holding the role of director of product where I was responsible for all product-related processes and resources at G3. I led many projects and also managed a team of up to eight product developers while planning the entire product line and keeping it fresh. I was named on over 20 patents during this time and am eternally grateful for the incredible experience there.
I studied mechanical engineering for my bachelor's degree and then did a master's degree in biomedical engineering, focusing on equipment that has to work in concert with the body.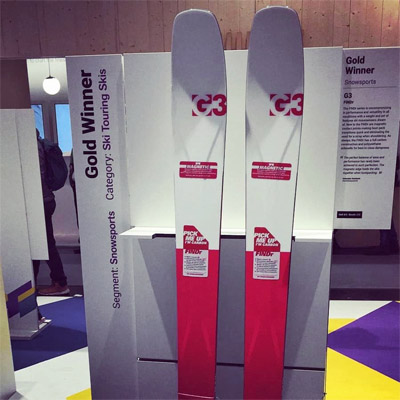 What are some examples of products you've designed?
In 2013 we launched the G3 ION ski binding, which set a new bar for performance and simplicity of use for an alpine touring (AT) binding. We focused on how we could solve two major problems with existing products (poor retention, and difficulty of entering the binding and switching modes). The binding made waves in the market and more than doubled the size of G3 sales. Our designs have been copied and imitated by competitors, and I always feel that that's the best validation of a good idea.
I put a ton of work into the newest ski—the G3 SLAYr—with my colleague Mike Coletti at G3, and it has won several industry innovation awards.
At G3, we pushed the bar higher in every category we were in (skis, bindings, skins and poles) and won many international innovation awards from ISPO (awarded in Munich annually), as well as industry awards via media outlets such as: Powder, Freeskier, Backcountry, Wildsnow, Backcountry Skiing Canada, Men's Journal, Gearjunkie, Backpacker and many others.
You are a B2B (business-to-business) company. Who will be your most common clients? What other services do you offer businesses besides product development?
Currently, yes, but eventually I hope to be able to develop my own products that I may be able to licence or sell, but for the moment I'm focusing on consulting to help others. My main clients are in the ski, climb, bike and fishing industries. I'm still doing some work for G3, and I have a new client, SCARPA, who focuses on performance ski touring boots and is based in Italy.
My preference is to work with small- to medium-sized companies as well as startups, as I feel the ability to make a large impact and support them is more profound than with massive companies. I regularly collaborate with a couple of industrial designers (Bruce Fitz-Earle in Nelson as well as the Vancouver firm FORM3).
I also am a major proponent for Canadian manufacturing and work with several Canadian manufacturers, including Turnkey Technology in Surrey and the STAC facility in Trail.
I am a member of KORE (Kootenay Outdoor Recreation Enterprise) and proud of the talent we have in our region.
I also do management consulting, and I help support D-Pace in Nelson with their particle accelerator innovation process management and am about to dig into their product development management as well. They're a fantastic team led by Dr. Morgan Dehnel, and I feel quite fortunate to be able to work and learn with them.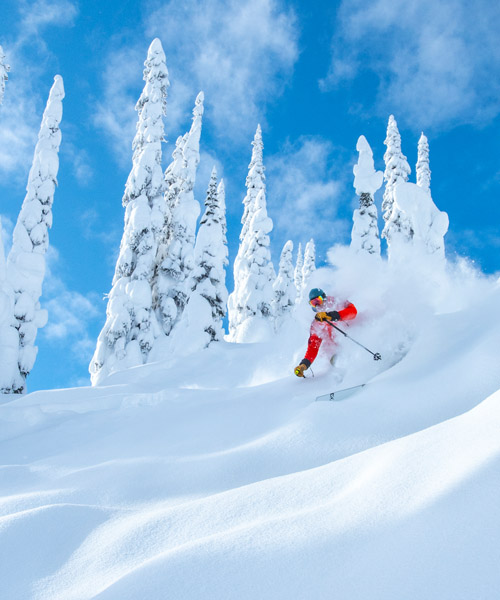 What outdoor sports do you participate in?
I'm a passionate climber (rock and alpine), skier (backcountry, slackcountry and resort), cyclist (mountain, e-bike and touring) and fly fisher and spend a great deal of my free time participating in these sports with my friends and family. I participate in many other sports at a less intense level: sea kayaking, whitewater kayaking, camping, hiking, canoeing and trail running.
What do you love most about your work?
I love the process of taking an idea through the entire design process and eventually launching a product that will truly and uniquely solve a person's needs. My philosophy is that outdoor equipment should disappear and allow people to focus on their experiences in the outdoors rather than focusing on the equipment. Making things as simply as possible has been the most effective means of realizing that.
Where do you feel the most potential for disruptive products is?
I feel that one of the biggest areas of disruption is in the area of sustainability. There are very few companies working on making truly sustainable hard goods, and it's a goal for me to focus on that. That's one of the reasons I was driven to work with SCARPA, as they're a leader in using plant-based resins to create the plastics for their ski boots. It's a major challenge, but I believe that customer behaviour is shifting and that only sustainable products will be accepted in the future.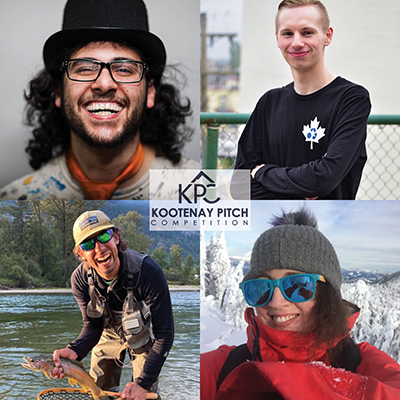 What did you gain from the Kootenay Pitch Competition?
I had a great time with the pitch competition. It made me focus on really understanding my value proposition and defining the potential size of the market my fly-fishing product might be able to reach. It connected me to great resources and people in the tech community in the Kootenays. The pitching mentorship was fantastic and helped me play to my strengths and be able to reach my audience well. I'm grateful to have KAST in the region to support these kinds of entrepreneurial activities.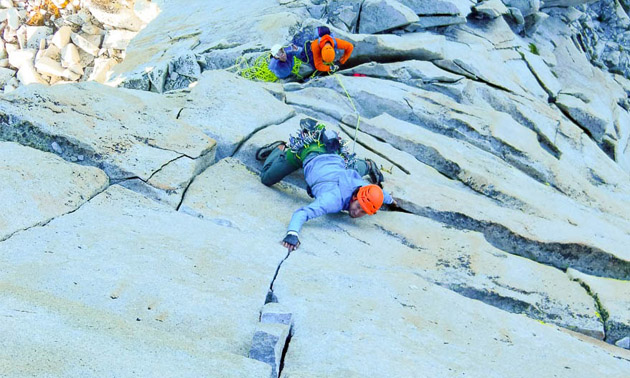 What advice do you have for other entrepreneurs?
Be honest with yourself, play to your strengths and spend as much time as you can in a state of play to keep your mind open and creative. Try your best to think like a child when it comes to innovation—my 11-year-old son, Mateo, often helps me see things through a fresh lens. Talk to others who have worked on things that you want to do, and learn from their mistakes. It's important to realize how little you know and be curious to always be learning. Lastly, be kind! It's such a simple thing we can do to open doors and opportunities. We succeed when we can serve others in a giving way.