Kimberley chamber awards excellence for 2019
These Kimberley businesses and organizations are the best of the best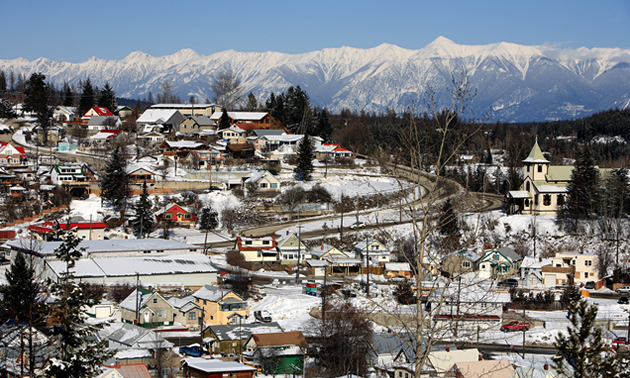 The Kimberley and District Chamber of Commerce handed out 16 awards at its annual Business Excellence Awards ceremony on October 4, 2019.
Kimberleyites and visitors alike will applaud the chamber's selections—these are businesses we appreciate and support.
Congratulations to the following winners:
Employer of the Year: Pedal & Tap
Pedal & Tap is practically synonymous with Kimberley. This well-loved restaurant and lounge features a seasonally inspired menu rich in local ingredients. As co-owner of Pedal & Tap, Nicole Leclair uses her photography skills to showcase her chefs' talents.
The tech-savvy business does not take reservations; however, it uses an electronic hosting system with text notifications to make any waits more comfortable.
Environmental Stewardship Excellence Award: Full-Fill Zero Waste Market
Full-Fill is a bulk-bin store with a wonderful diversity of products. It's a great place to shop for healthy alternatives to traditional products as well as unique gifts.
To fulfill the zero waste concept, owners Jill Bentley-Lobban and Alistair Laing offer every size and shape container for reuse, or you can bring your own containers.
Employee of the Year: Deb Myson, Kimberley Medical Clinic
The Kimberley Medical Centre has an interdisciplinary healthcare team that provides a range of services. As a medical office assistant, Deb Myson is part of the talented and dedicated team.
Hospitality Excellence Award: Old Bauernhaus Restaurant
The original Old Bauernhaus Restaurant was constructed more than 350 years ago in southern Bavaria or the Alps in Germany. In 1987, it was dismantled and in 1989 shipped to Canada and reconstructed in Kimberley, where it has been ever since. It operates today as a restaurant offering freshly prepared specialities and traditional Bavarian dinners.
Trades Business of the Year: Sommer Electric
With 16 years of business experience, Sommer Electric is an electrical contractor for residential, commercial and industrial projects.
Kimberley & District Chamber of Commerce Member of the Year: Erin Thompson & Brian Sondergaard, Kimberley Kritters Pet Boutique
Erin Thompson and Brian Sondergaard have a passion for animal nutrition and wellness. They stock a variety of carefully selected pet foods, focusing on quality and affordability. They will even deliver products to your door.
Stan Salikin Community Impact Award: Dr. Ilona Hale & Marina Stropky, Healthy Kimberley
​Healthy Kimberley is dedicated to promoting physical activity and healthy eating through diverse projects. Founded by health professionals in Kimberley, the group believes that healthy living is important and prevention is better than treatment.
Youth Friendly Business Award: Spirit Rock Climbing Centre
Spirit Rock Climbing Center is an exciting, family-friendly indoor climbing experience. Although it has climbs for all ages, the business keeps picking up awards as a youth-friendly business.
The centre's climbing routes, equipment and atmosphere are crafted to offer climbers a perfect combination of safety and adventure.
Business of the Year: Bavarian Home Hardware
The Bavarian Home Hardware store has great personal customer service and a good selection of whatever you need.
Home Hardware Stores are Canada's largest independent home improvement retailers and are 100% Canadian-owned.
Marketing and Media Business of the Year: Go Kimberley
Go Kimberley is a lifestyle magazine that features stories of Kimberley's people, businesses, culture and activities. Published quarterly, it is always eagerly welcomed by locals and tourists.
Tourism Excellence Award: Go Kimberley
Entrepreneur of the Year: Jill Bentley-Lobban, Full-Fill Zero Waste Market
Jill Bentley-Lobban is one busy entrepreneur! Along with her partner, Alistair Laing, she owns four businesses. That's why she was one of Kootenay Business's Top 10 business people of the year in 2017.
Home Business of the Year: Joanna Sleik, K9 Rehab
K9 Rehab provides rehabilitation services for dogs (and other pets), based on veterinary referrals. Owner Joanna Sleik is a caring, thoughtful and experienced therapist.
The Keystone Award: Kimberley Centex Market
This is another one of Jill Bentley-Lobban's businesses, which her parents started. The store is packed with fresh produce, organic groceries, artisanal bread, local products and [stoke] cold pressed juice, and you can even buy fuel there.
The Rising Star Award: Krista & Randy Moody, Moody Bee
Changing locations in the Platzl in 2018, Moody Bee is buzzing with success. Beeswax lip balm was their first product and is still wildly popular, as are their extensive selection of bee-related products, including local honey.
The Healthy Kimberley Award: Creekside Physiotherapy
Creekside Physiotherapy offers a wide range of health care services with a team of professionals who personalize programs for their patients. Their goal is to help you live a healthy life that's free of unnecessary discomfort and full of enjoyment.