Fulfill your shopping needs at fullfill in Kimberley
This new bulk-bin store has all the essentials for healthy living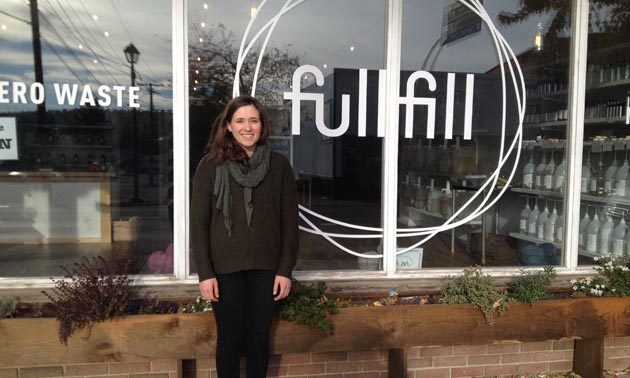 Are you sold on bulk buying? Some folks believe that soon there won't be a choice—it'll be a necessity.
One believer in bulk buying is Jill Bentley-Lobban who opened fullfill, a bulk-bin store in Kimberley, with her partner, Alistair Laing.
Bulk shopping allows customers to buy just the amount they want, thus reducing packaging and waste as well as saving money.
Bentley-Lobban will soon own three stores … and she's under 30 years old. She and her partner are in the process of buying her parents' store, the Centex Market, and they just purchased the Circle Health Food and Café in Invermere. The pair opened fullfill in June of this year. And I almost forgot that they own yet another business, Stoke Cold Pressed Juicery.
Recognizing her talents and energy, the Kimberley Chamber of Commerce just awarded Bentley-Lobban with the Young Entrepreneur of the Year Award at its Business Excellence Awards dinner in October.
What's in store for you?
fullfill is a great place to shop for healthy alternatives to traditional products. First, remember to bring your own containers or you can buy every size and shape container from pumps and jars to spray bottles.
The store carries a huge diversity of items, including household cleaning products, personal care products and kitchen gadgets, including metal and glass straws, reusable coffee filters and scrubbers made of agave fibres.
And if you are into making your own products, you can find ingredients such as shea and cocoa butter, bentonite clay, citric acid and rosehip oil.
Soon, Bentley-Lobban will be getting in a large shipment of bulk food bins so the store will carry all the essentials for a well-stocked kitchen.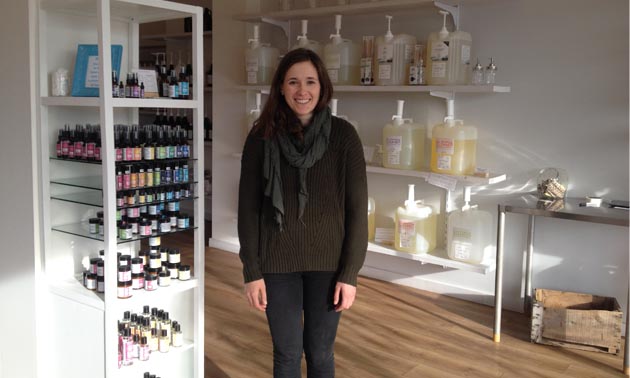 What's often missing from other bulk-bin stores is information on the source of the product. fullfill's labels include a place of origin.
The store is located at 395 Wallinger Avenue and can be followed on Facebook.