Your nose knows the difference in natural body care products
Petra Naturally in Cranbrook expanded for more luxurious treats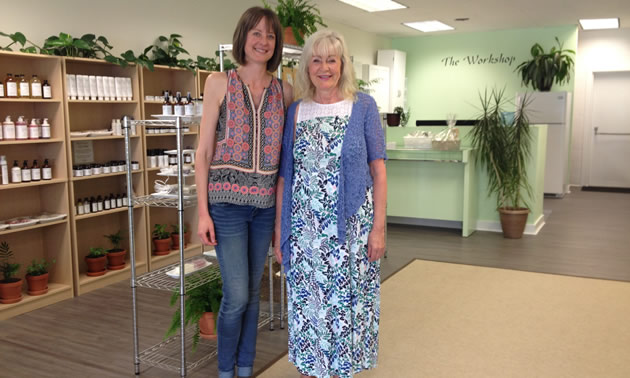 Your nose notices the difference as soon as you walk in. The smells are subtle, gentle and welcoming. They're natural.
This is the environment of natural body care products at Petra Naturally, a newly expanded shop on Second Street North in Cranbrook.
By contrast, walk into a traditional body care store and the artificial smells knock you over with the intensity of those fake odours. And if you Google the dangers of artificial fragrances, you might just switch to natural body care products immediately.
Petra and Tiffany Ware are the mother-and-daughter team/owners, with Tiffany just joining her mum in February. Petra Naturally expanded in size in mid-March but the store's been a fixture in the small strip mall for about 10 years.
Only natural ingredients are used at Petra Naturally, and all concoctions are made from scratch and on site by Petra. No petrochemicals or parabens in this shop! Glass containers are the norm, and customers bring them in for refills.
"We absorb 60 per cent of what we put on our skins," Tiffany said. "Our products are good for your body." The base of many body care products is water, she said. But the base of many of theirs is aloe vera.
Best-selling products are face creams and bubble baths. New products include a toner that Tiffany loves and Petra is a great fan of the sugar scrubs.
"Any scented product we make, we can customize," said Petra. With over 100 varieties of essential oils, customers can indulge in their favourite scents.
The owners also sell a large variety of loose-leaf teas as well as accessories like infusion pitchers and coffee and teapots. A beverage bar is in the works.