Where will you be during Monday's eclipse?
Join other skywatchers in Canada and the U.S. and observe animal behaviour during the solar eclipse on Monday, August 21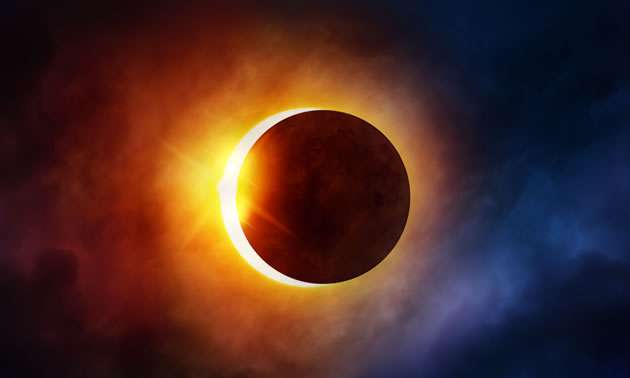 If you're planning to watch the solar eclipse on Monday, August 21, why not add to a huge body of observations?
The folks in charge of the website iNaturalist.org want us to observe the behaviour of wild animals during the eclipse, which will be a partial solar eclipse in our part of the world. Then add your observations using an app and be part of a large citizen scientist project.
The sudden darkness—caused by the moon blocking the sun—will cause some animals to react as if nighttime has come early; crickets, for example, will start chirping. Cows will start heading to their barns and bees to their hives.
Diurnal songbirds will likely become quiet. Nocturnal birds will do the opposite.
More intelligent animals may stop and stare up at the sky, apparently knowing that something unusual is going on, as llamas have been observed to do. In one study, chimpanzees appeared confused as they watched a solar eclipse.
The California Academy of Sciences in San Francisco serves as the homebase for iNaturalist. The website is an online network of people sharing information about nature.
So find a good spot to observe the eclipse as well as some birds or beasts. And watching the animals instead of looking directly at the sun will protect your eyes from harm.