Vibrant and stylish bags are created by the Green Bag Company in Revelstoke, B.C.
The bags are made of cut-offs from shades made by Shade Sails Canada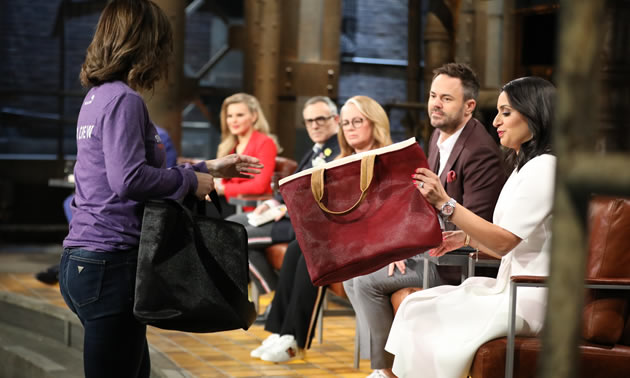 Upcycling can be upscale! Upcycling is converting discarded material into something useful.
A Revelstoke family created the Green Bag Company to avoid landfilling the remnant fabric pieces from shades made by Shade Sails Canada.
"The Green Bag Company is certainly in the spotlight right now," said Graham Harper, operations manager of Shade Sails, "and everyone loves the bags."
There is a huge variety of colours, sizes and styles of bags that reflect the extreme variety of uses, from handbags and backpacks to beach bags. Bags can be used for storing tools, books and mementos. The grow bags are for plant use: from carrying veggies from the garden or carrying plants for transplanting to replacing a flower pot.
The various lines of bags have evocative names like Sequoia, Hemlock and Birch.
The bags are easily cleaned. Depending on their size, they can be thrown in a washing machine or dishwasher. Ones with dirt can be sprayed outside with a garden hose.
And these bags last for years. The fabric is made from monofilament HDPE yarn, which carries a 10-year warranty against UV degradation, rot and tear.
"Our grow bags have endless advantages over others on the market," said Harper. "The material used is breathable (encouraging air-pruning for healthier roots), semi-permeable (preventing overwatering and root rot) and UV-protected (allowing better temperature regulation). Wash them at the end of the growing season, store them flat and reuse them the following growing season."
The company is working on taking the bags from a local to a national market.
"We are having some interesting conversations with some big players right now," Harper said. "They're not just a great product, but there is also a great story behind them."