Time to play . . . on Earth Day!
You are encouraged to get active on Saturday, April 22nd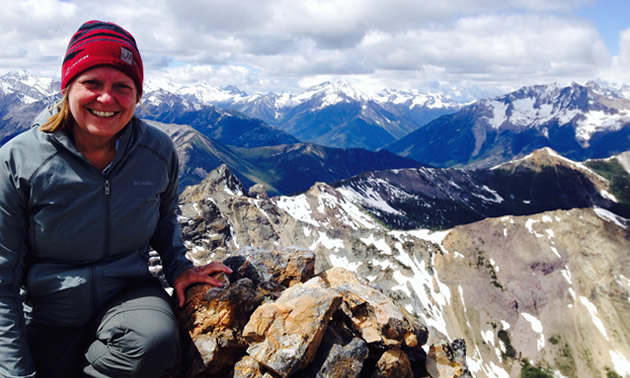 The Kootenays are the place to be on April 22nd—Earth Day. Be there or be square because this year's theme is EarthPlay and what better place on Earth to play than in our spectacular outdoor playground.
With this being Canada's 150th anniversary, celebrations across the country are highlighting our great outdoors. How disheartening that most of our children spend less than one hour per day outside. We need the exercise and so do they, so round everyone up and get moving.
If you need any ideas for activities, there's a ParticipACTION Play List of 150 ways to have fun and keep fit. Some of them you may never have heard of, such as quidditch, kin-ball, ringette, knuckle hop or goalball.
Some of them are getting a little old this time of year; who would want to have a snowball fight or build a snow fort after our loooong winter. Not me!
Even housework is on the list, but I'm scratching that one off, too. Sorry, to me this is about fun, not work! Lawn mowing and washing the car won't make my list either. And this one has to be a cruel Canadian joke: snow shovelling.
Here's a great opportunity to experiment with something new. Have you tried paddleboarding yet? It might be a little cold for that, but if you fall in the water, you'd qualify for the next activity on the Play List: the polar bear dip.
Have you always wanted to try geocaching? Disc golf? Kayaking? Archery? Orienteering? Go for it.
Tree planting is also on the list, and that's such a quintessential activity to celebrate Earth Day, the largest environmental event in the world.
Take the EarthPlay challenge and get playing on Earth Day. After all, it's the first day of the rest of your life and a great time to start a new, active hobby.