Retreating for artistic or business creativity
The Hidden Creek Art & Ecology Centre offers special spaces for retreats, workshops or residencies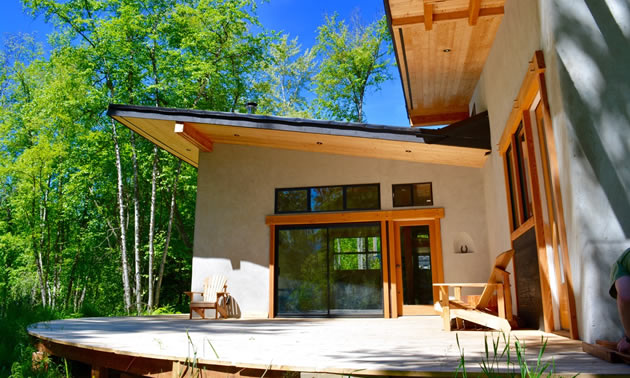 What do you get when you mix an artist's soul with a green builder? A unique art and ecology centre that is reached by boat from the shores of Nelson, B.C.
The Hidden Creek Art & Ecology Centre is the brainchild of artist Erica Konrad and her green builder husband Michael Bowick. The new facility opened in May in Grohman Creek.
"Our main focus is to share an inspiring eco-space that nurtures the arts, knowing that to explore and encourage creativity promotes well-being," said Konrad.
Below, Konrad answered our questions about their new business adventure.
Where exactly are you located and is it accessible only by boat?
The centre is in the tiny community of Grohman Creek, a 10-minute boat ride across from Nelson, B.C. We have a 17-foot motorboat to transport clients. Canoeing and kayaking are encouraged as well. You can drive to the centre in the summer, but boating is preferred, as it's a long drive on a poor backcountry road. The road is closed from December 1 to April 15 for ungulate winter range.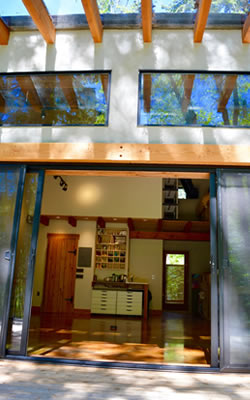 Where did you get the idea for your new business?
Out canoeing one day with our children, we came across the area and the land. Being an artist, the idea that had been hidden deep inside came forth. It seemed like the perfect place to explore, build and share with others who wanted to explore creative pursuits.
When did you officially open and who will be your clientele?
Our first workshop was the end of May 2016. We hope to attract both professional and emerging artists for artist residencies, as well as creative types or beginners who simply want to retreat and have more creativity in their lives through participation in workshops.
We offer artist residencies, where artists can come and work on their next creative project whether it be a novel, paintings, music composition, etc. in an undisturbed, inspiring setting.
Our focus is on both locals and visitors, including youth, who are looking to participate in art workshops, residencies and group gatherings, as well as businesses and non-profits who need space and time to get away and retreat, gather and brainstorm.
What other services do you offer?
In the summer, we are offering kids art camps, and we will be exploring nature- and ecology-based workshops in the future. The retreat centre is set up for daily workshops but also for art intensives for longer stays. There is a straw bale residence and yurt to house people if they choose to stay overnight.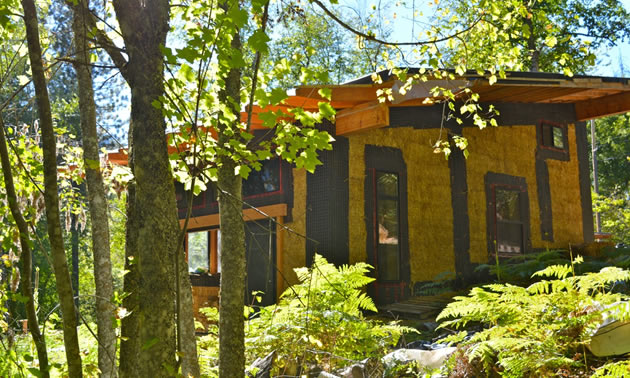 What type of art do you personally do?
I am an artist working in the encaustic medium which consists of molten beeswax, damar resin and pigments that are fused after application into a continuous layer and fixed to a support (primarily wood) with heat. This achieves a lustrous enamel appearance and is an ancient art, dating back to the fifth century BC. The studio is fully set up for encaustic art as well as other mediums.
How was the centre built green?
Hidden Creek Art & Ecology Centre is a healthy, energy-efficient studio and residence that were built with a focus on green building materials and sustainability in mind. The centre includes green features such as straw bale construction, natural plaster, FSC-certified wood, reuse/salvaged materials, passive solar, radiant heat, living roof, small footprint, Roxul insulation, no and low VOCs and is partially bermed. The land is mostly wild, with native plants and trees, fruit trees and berry bushes. Any additional landscaping is with hugelculture techniques and permaculture principles applied.
Anything else you'd like to add?
We are open to workshop ideas or instructors contacting us to share their skills and teach others, as we hope to create a community that derives inspiration from each other.