Michael Keefer: The story of a serial entrepreneur in the Kootenays
Currently running three businesses he started, Keefer leads with his values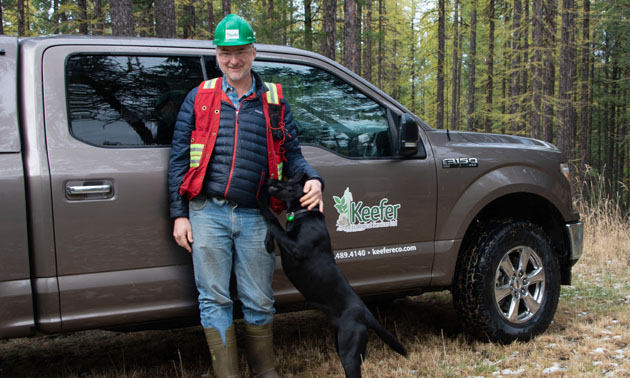 Michael Keefer has been involved in starting up six businesses and is currently the owner of three Kootenay companies. Although he prefers the title of "lead visionary," we could rightfully call him a successful serial entrepreneur. And he loves what he does.
"A bit of risk is fun," he said playfully.
Keefer leads from his values, which are green and equitable to the core. His companies are about sustainability, respect for the land and gender equality.
Here's Mike Keefer's exemplary story of entrepreneurship.
The beginnings: The first few companies
Maybe Keefer's entrepreneurial drive is in his DNA. His father, Bowie Keefer, has a PhD in engineering physics and is a prolific inventor. As one example, he invented the first handheld desalination machine.
"If you're in a life raft and have one, you're in luck," said Mike. "Bowie gave me the spirit of risk-taking."
Keefer grew up in Vancouver, and for his first business venture he helped start the Twin Sisters Native Plants Nursery in Chetwynd by writing its business plan.
He arrived in the Kootenays in the late 1990s and he landed a position as a manager of the Ktunaxa Nation. That led to him starting two businesses in which he was a half owner: Tipi Mountain Native Plants and Tipi Mountain Eco-Cultural Services. He sold his shares in both companies to the Ktunaxa Nation, and now both are part of Nupqu Development Corporation.
Keefer left his managerial job to start Keefer Ecological Services in Cranbrook in 2005. It's a broad-based ecological consulting firm, working with all levels of government including First Nations as well as clients in diverse industries including mining and oil and gas. The company has a broad geographical reach to eastern and northern Canada and is starting to work internationally.
The creative journey continues with Aspen Grove
Keefer has started two sister companies to Keefer Ecological within the past three years. He never thought he would become a land developer until 2017 when he found property for sale and had a vision when he walked the land in Rossland.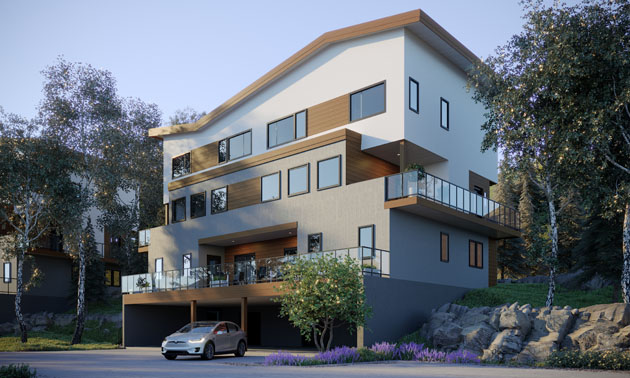 Aspen Grove will be a high-end sustainably built condo development—and a way of life. The project will comprise 18 homes (two or three bedrooms) of 1,600 square feet with large sundecks. There will be a shared meeting space and community garden.
Keefer and his team successfully had the property rezoned to allow for a higher density use in the development area, which then allows for preservation of a 1.4-hectare forest parcel.
"The park below ensures residents will never have new buildings in the viewscape below our project," states the website for the project. "Highly aware of our ecological footprint, Aspen Grove will produce minimal site disturbance during the building process and provide landscaping with existing and native plants to create a natural park-like setting. It is our vision that these fully contemporary homes will fit beautifully into this site."
Studio 9 Architecture in Nelson was the designer.
"Their work is very good and perfect for the Kootenay scene," said Keefer, who has not yet decided on a builder.
Keefer said he is costing the project now and then will start pre-selling soon.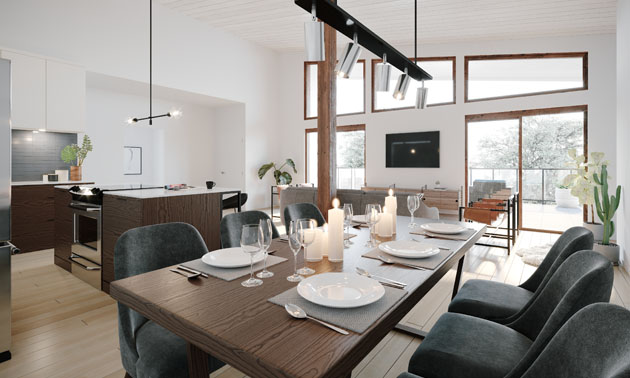 Adding the third company—Keefer HazMat Services
Keefer HazMat Services was founded in 2019 and also is based out of Cranbrook. The company offers a range of services from environmental site assessments to hazardous material surveys for asbestos, lead, mould and other hazards. It also offers air quality monitoring, confined space entry and the development of technical reports, safe work procedures and management plans.
Clients include hazard abatement companies and insurance companies prior to demolitions. In Cranbrook, Keefer HazMat has worked on the site of the old SuperValu in Cranbrook—now home of the Mission Thrift Store—and the Armond Theatre.
"We look at Keefer Ecological as outdoor ecology and Keefer HazMat as indoor ecology," Keefer said. "Both are science-based and come up with solutions."
A modern employer
Within his three companies, Keefer employs a total of 15 full-time and two part-time employees plus 12 contractors on a part- or full-time basis.
"The number of employees is something we take a lot of pride in," Keefer said. "We're benefiting in the Alberta drain brain that's occurring right now." He has hired several young well-educated Albertans who moved to B.C. recently.
With their education and experiences, his employees know how to think like environmentalists. But Keefer said his company culture also requires them "to think like an environmental business person."
Within his companies, there is a strong team culture, profit-sharing and gender balance.
"In fact, our capacity now is around 60/40 females/males," said one employee. "The gender wage gap doesn't exist here. We are purely based on performance and are actively against workplace discrimination."
And Keefer credits one of his employees, Jessica Lowey, for her idea to start Keefer HazMat.
Keefer wears other hats too
Mike Keefer is also an adjunct professor at Royal Roads University and a certifier for Equitable Origin, which certifies exploration and production companies in the oil and gas industry. The system promotes higher social and environmental standards as well as greater transparency and accountability.
Keefer is the only Equitable Origin certifier in Canada so far, and his ecological consulting company is the only one already certified in Canada.
Advice for business and a life
When asked the hardest part of starting a business, Keefer said, "A major barrier is belief in oneself."
He built his own house but had no background in construction. He built it one step at a time, and he uses the same approach to building a business … one step at a time.
Being organized and bringing a team together are also important factors, he said. "I live a fairly balanced life because I hire good people."
He enjoys the time when he sees a new business "gaining traction." For example, Keefer HazMat was in the black within six months.
"It's very busy and solid for a young business," he said. "It's easier to open a second consulting business after opening your first. All the business processes are in place."
He offers two pieces of advice for would-be entrepreneurs. First, offer good service. He hears from others about companies that don't get back to people in a timely fashion.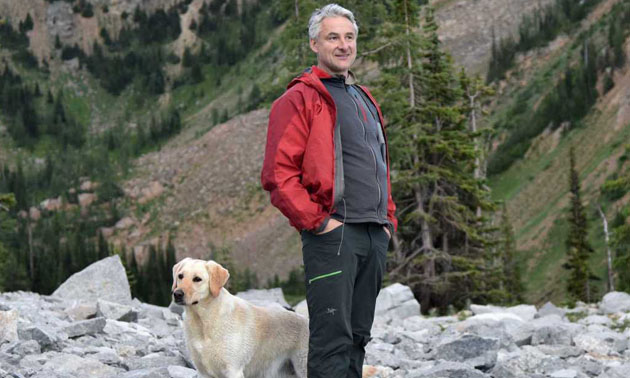 Second, find mentorships. He took a new venture training with New Ventures BC several years ago. He said the best thing he learned was a rapid start-up process that was much better than the typical business plan.
Embedded in his companies is the practice of giving back. "It feels right," said Keefer. "This year we're giving back substantial gifts to the [loca] food bank," he said.
He also volunteers his time helping other businesses get started and mentors students at College of the Rockies.
With his three current businesses, three adult children and a partner, Mike Keefer feels privileged to be surrounded by the right people in the right place.
When asked what he looks forward to, he answered: "In the short term, ski season." But in the long term, his answer summarizes the green entrepreneur: "To steer society toward greater integration with the land."