Growing a sustainable business in Kimberley, B.C.
Grow Tea & Elixir is a favoured hot spot for flavours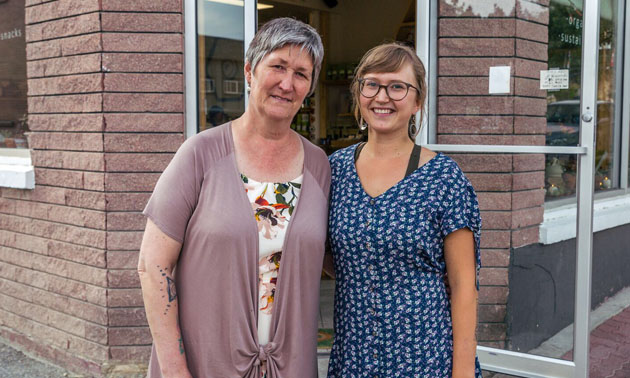 Grab a cup of nourishing tea, a "bun of goodness" and a healthy elixir the next time you need some TLC in Kimberley.
The mother-and-daughter team of Alicia and Nicola Herman are co-owners of Grow Tea & Elixir Corner on Wallinger Avenue. This well-loved hot spot received the 2018 Environmental Stewardship Excellence Award from the Kimberley Chamber of Commerce this fall. Nicola credits their win to the fact that sustainability has always been the heart and soul of Grow.
"We try to weave the principles of 'sustainable, ethical and nourishing' into everything we do," said Nicola. "We make sacrifices and always put sustainability before profit.
Opened in the spring of 2017, Grow is less than two years old, but the family had been mulling over the business for years. Nicola had just completed her training in herbalism, and Alicia went to cooking school as a young adult and has worked as a professional cook for over 20 years.
"I think our areas of knowledge complement each other well," said Nicola.
The corner store is full of tea blends, organic foods, books and local art. But most unique and in-demand are the nourishing elixirs.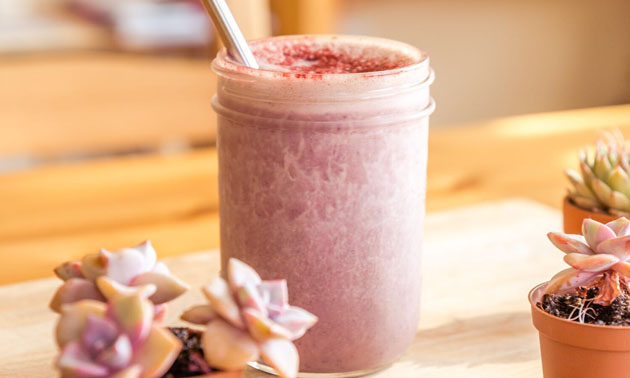 "Our elixirs are definitely our most popular item," said Nicola. "The mushroom elixir and the spice elixir are our best sellers."
What exactly is an elixir? It's a nutrient-dense potion made with organic ingredients, served warm or cold. For example, the best-selling mushroom elixir is described as "chocolatey, deep and nutritive." The list of ingredients are: your choice of milk, raw cacao butter, raw cacao powder, carob, 14 medicinal mushroom blend, vanilla bean powder, coconut oil and local honey.
"We really try to share the sentiment that living and consuming consciously can be a pleasant experience. The fact that the Kimberley community can see that feels really great."
Looking ahead, Nicola said, "I would love to see Grow as a community hub for environmental education. Local environmental organizations have facilitated events in our space, and we would love to see more of this in the future.
"I am currently working towards a diploma in environmental planning. I would like to implement principles and skills that I am learning in my schooling to make Grow an even greener space. We do have dreams of expanding one day as well."
Find Grow Tea & Elixir on Facebook and Instagram (@grow.kimberley).