Gardening expert and author touring the Kootenays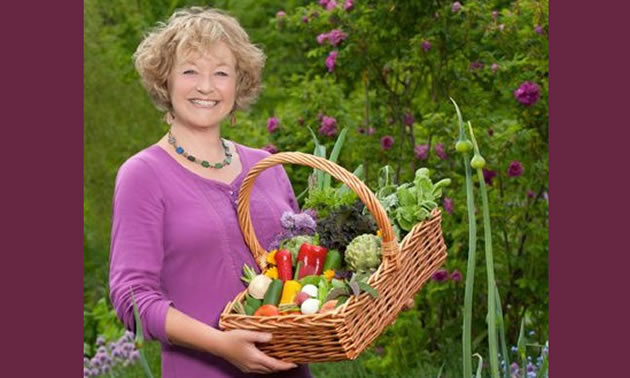 Interested in how to make eating out of your own backyard a reality? You're in luck. Carolyn Herriot, gardening expert and author of The Zero Mile Diet, along with other other books, is touring our area.
Meet Carolyn Herriot—an expert gardener, food activist, cook and seed producer, whose most recent book, The Zero-Mile Diet Cookbook is full of fantastic ideas for making delicious meals with homegrown food. Carolyn will be on tour in the Kootenays, talking about sustainable living, delicious food, and how the two go hand-in-hand. She will also be signing copies of her books, and will be available to answer any questions -Harbour Publishing
This is a great opportunity to glean knowledge from an established backyard grower and gardening guru. Times, dates and locations are listed below.
Kaslo: September 4 at 10:00 am at St Andrews United Church (500-4th Street) presented by the Kaslo & District Public Library
Salmo: September 4 at 7:00 pm at the Public Library (106-4th Street)
Creston: September 5 at 1:00 pm at the Public Library (531 16th Avenue)
Cranbrook: September 5 at 7:00 pm at the Public Library (1212 2nd St. North)
Kimberley:September 6 at 11:00 am at the Public Library (115 Spokane St.)
Sparwood:September 6 at 5:00 pm at the Farmer's Market (presented by the Sparwood Public Library)
Fruitvale: September 7 at 10:00 am at the Beaver Valley Public Library (1847 1st St.)
Grand Forks: September 7 at 3:00 pm at the Public Library (7342-5th St.)