Fernie is coming up tulips
A red and white tulip garden in Fernie, B.C., will commemorate Canada's sesquicentennial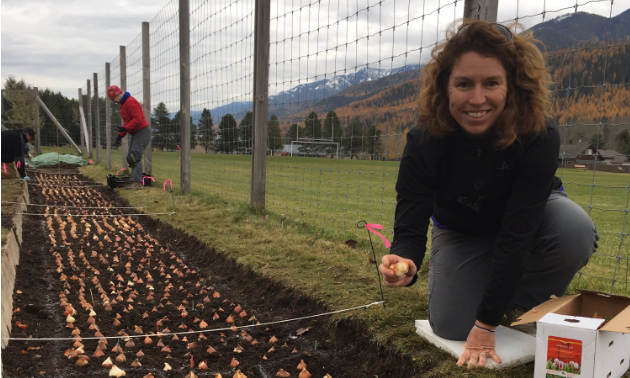 About 1,400 red and white tulips will bloom in a Fernie garden this spring to celebrate Canada's 150th anniversary.
"Five-hundred red and 500 white tulips were donated by the Canadian Garden Council," said Dawn Deydey, Wildsight's EcoGarden founder. "We bought 400 more of the special red and white Canada tulip. We spent hours designing, calculating, mapping and planting the multi-colour tulips into a mountain-inspired theme."
Competing with over 400 applicants, the EcoGarden was one of 150 lucky recipients of the "150th Celebration Gardens" being distributed across Canada by the Canadian Garden Council in collaboration with Vesey's Bulbs of York, Prince Edward Island.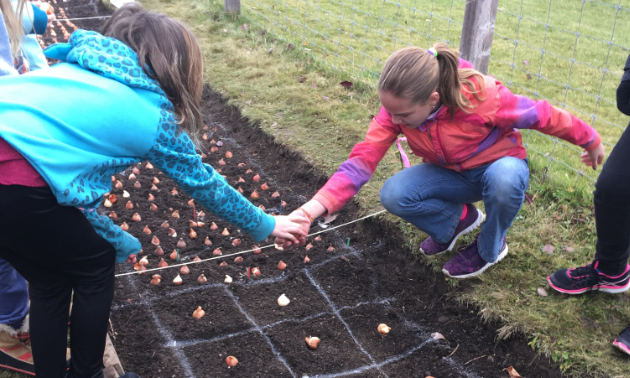 Deydey believes this garden was chosen because of its huge army of volunteers (who turned out to plant the bulbs last fall) and because of its strategic location that lends a sense of place. "Our community garden is surrounded by an elementary school, high school, old-age home, hospital and apartments," she said. "It is located in the ideal location to showcase this amazing garden."
The Wildsight Elk Valley branch created the EcoGarden in 2003 to provide gardening opportunities and community education. Inspired by permaculture principles, the garden has 20 individual plots and a greenhouse for community use.
Valley View Contracting in Fernie helped prepare the 88-foot-long flower bed to hold the tulips. And volunteer Jean Marchi was the visionary for the design. "Her calculations ensured there wasn't a single tulip to spare," said Deydey.
Wildsight has big plans to celebrate the sesquicentennial in the EcoGarden. "We have pulled together inspiring artists (e.g., Lesley Graham and Laura Nelson) to help design and build a 150th art display on the fence behind the tulips," Deydey said. "As part of the display, there will be 150 maple leaves (on which) community members have written why they love Canada."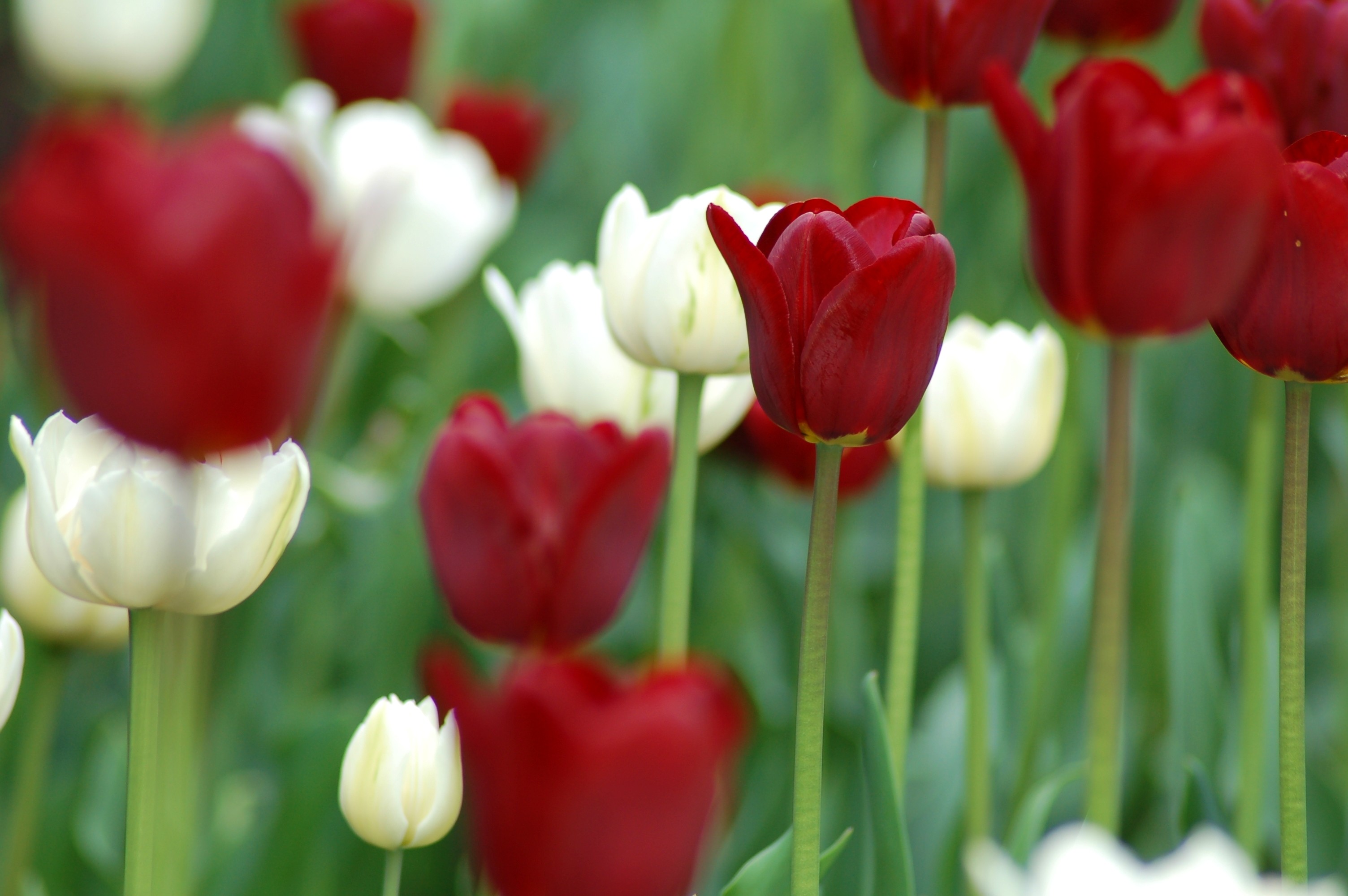 Given southern B.C.'s formidable winter this year, the only remaining question is "when will the tulips bloom?"
"We have to wait and see what the spring weather will bring us," said Deydey. The best advice is to follow the EcoGarden's Facebook page for updates.