Elderberry Bros. Farms sells schnapps and more
The Cranbrook, B.C., farm wants to be the largest elderberry farm in North America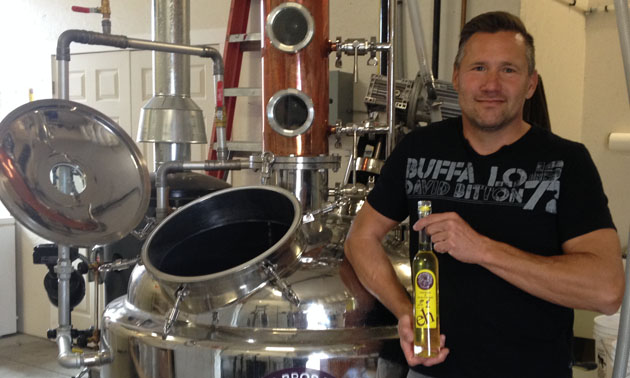 A local Kootenay farm is already the biggest elderberry farm in British Columbia but the owners are shooting to be the largest elderberry farm in North America.
Located just outside of Cranbrook, the Elder Bros. Farms is currently producing three flavours of schnapps: Elderflower & Honey, Elderflower & Cherry, and Cherry & Honey. The honey comes from the farm's 12 beehives. The schnapps are available in many Kootenay liquor stores, across B.C. and soon to be expanding into Alberta.
American elderberries are native to North America and are growing in popularity. The tall shrub thrives in moist soil. The Indigenous Peoples of Canada use elderberry as a medicinal plant, and it's popular in herbalism as well. But the edible blackish fruit is used in many other ways, including pies.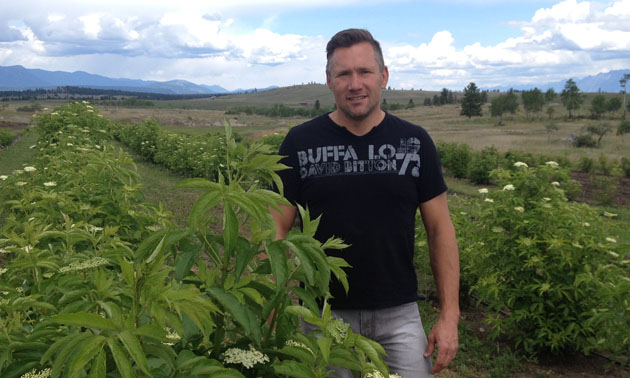 "The elderberry has a sweet-tart, strong earthy taste," said Attila Lepsis, one of three owners of the Elder Bros. Farms. "It's quite delicious, and it's really tasty when you add a touch of honey."
The farm will also sell elderberry juice, elderberry and honey juice, and fresh elderberries once the berries ripen in September.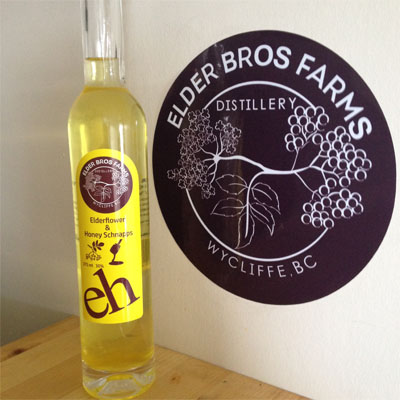 Unfortunately, the widespread fires impacted last year's crop.
"The 2018 harvest wasn't as good as we hoped," said Attila. "The smoke from the forest fires was blocking the sunshine and there was no photosynthesis, so most of our elderberries stayed green and never ripened."
Currently, the farm has over 5,000 elderberry bushes but more are planted each year with a goal of 20,000 plants.
"Once we have enough elderberries, hopefully this season, we should have a few thousand pounds," Attila said. "Then we can start selling them fresh, frozen and juiced as well. We have lots of future plans—elderberry wine is one of them down the road."
The farm is owned by Attila and his wife, Neomi, and a friend from Hungary, Attila Szarka. The couple hopes their sons, Cyrus and Damian, will take over the farm someday, hence the word brothers in the farm's name.