Drink your plants!
Owners of The Raw House in Cranbrook mix organic veggies, fruits and nuts to create amazing juices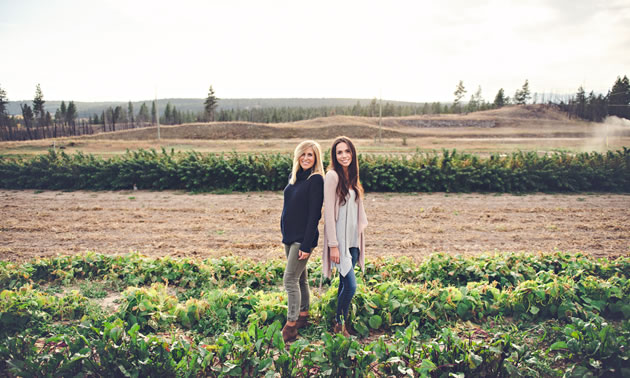 If you pay attention to health news, eating primarily a plant-based diet is a fast-growing trend. It's good for your health and it's good for our planet's health because the carbon footprint of growing crops is typically much less than that of raising animals.
According to the recent book The Reducetarian Solution: How the Surprisingly Simple Act of Reducing the Amount of Meat in Your Diet Can Transform Your Health and the Planet, even if you reduce your meat consumption by just 10 per cent, you can make a big difference. The book is an anthology of short essays with Brian Kateman serving as the editor.
Locally, Julie Taylor and Natasha Benson jumped into this popular stream in May 2017 when they opened The Raw House in Cranbrook. Their premise is that cold-pressed juices plus plant-based nutrition yield superior products.
Located on Victoria Avenue North (in the Save-On-Foods mall), The Raw House is well worth a visit to taste the healthy, yummy and unique juices and nut mylks (their spelling).
The business owners answered our questions here:
Where and when did you get the idea for the store?
Cold-pressed juicing is not a new idea, and it's been around for many, many years. Its popularity soared in the U.S. in the early 2000s and more recently here in Canada.
The idea for The Raw House developed (many years ago now) out of a strong commitment to the Kootenays. Our goal has been to improve the everyday health of our community by providing convenient and healthy plant-based nutrition. In a broad sense, we wanted to make health and wellness more accessible for the people who live here.
What are the benefits of raw, cold-pressed juice?
Cold-pressed refers to the way in which the juice is extracted from the produce. Unlike most juicing processes, our juice is never exposed to excess heat or oxygen, and therefore, valuable concentrated nutrients and enzymes are kept alive and intact.
The cold-pressing process removes the insoluble fibre so your body can spend less time and energy digesting it. This enables nutrients, vitamins and trace minerals to quickly pass through the stomach for immediate and easy absorption.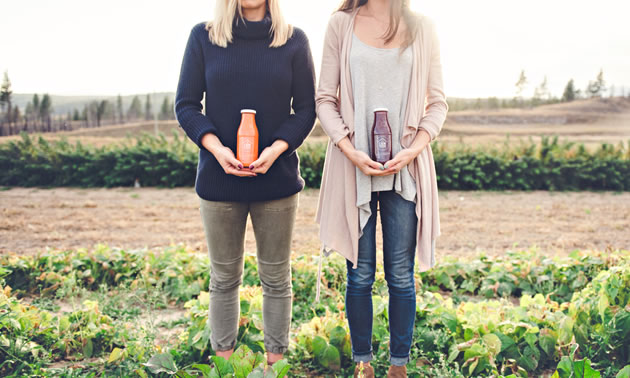 Your vegetables and fruits are all 100 per cent organic? Do you source locally?
Yes, we use 100 per cent organic ingredients. Although sourcing local, organic produce is very difficult in our corner of the world, we are always on the lookout for such opportunities. The biggest hurdles we have faced in the journey to source locally include the weather, which inhibits consistent access to products, and price. We are proud to consistently support other local organic suppliers, such as our honey and water kefir suppliers.
How many kinds of juices do you sell? What are the most popular?
We are always experimenting with and love to feature new juices in the shop. We currently have 13 different juices and nut mylks to choose from. The most popular blends shift with the seasons but customers seem to favour Fino, our activated charcoal lavender lemonade, and Nadia, an immunity-boosting powerhouse with a kick!
How often should we drink them?
There are no rules around how much juice you should drink, although we find that one per day keeps us balanced and energized.
Please tell us about cleansing juices.
Juice cleansing is about helping your body to reset and bring it back to vibrancy. Your digestive system is hard at work 24 hours a day. With a cleanse, you give it a break and time to work through built-up waste and toxins and help return it to optimal functioning. The juice delivers pure, live enzymes and nutrients, which are then easily absorbed by the body. You'll feel healthier and re-energized, you'll sleep better, your mood will improve, and your skin and body will be glowing from the inside out.
How have customers responded?
We have been so fortunate to have this community wrap its arms around us. The response we have had has been overwhelming and very appreciated. We cannot wait to continue to grow our offerings and give back to our wonderful community.
I noticed you also sell soup. Do you sell other products?
We sell bowls of hot soup daily and cold, grab 'n' go jars for those wanting to pack a lunch or take it home. We plan to continue to provide this and many other services. This spring we'll be introducing new hot beverages and hearty salads.