Black tires go green
Toyo Tires contain recycled nut shells for traction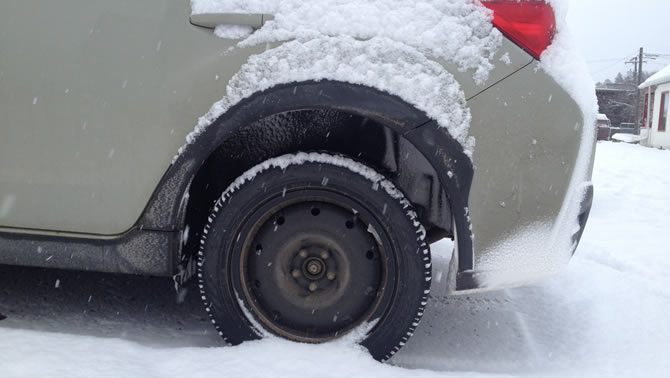 Has Toyo Tires gone nuts? Nope, they've gone green!
The Observe line of Toyo winter tires contains black walnut shells for traction.
The tire company needed a stud-less technology because studded tires can damage roads. The small pieces of metal—the studs—are designed to dig into ice, providing traction. But if the road surface is not covered in ice, the studded tires can dig into pavement, which is why many jurisdictions limit their use during non-winter months.
The Toyo Tires website video explains that the company tested many natural and synthetic substances and one of the hardest natural substances they found was black walnut shells.
The shells are collected from black walnut farmers who grow the nuts for food. The shells are then purified and crushed. When added to the tires, they act like tiny spikes that bite into slippery road surfaces.
This is an example of upcycling, a process of transforming byproducts or waste materials into new products for better environmental value.
But Toyo Tires didn't stop there! Bamboo—another renewable resource—is also used in the Observe tire line as it helps with that thin layer of moisture between ice on the road and your tire. Bamboo is porous so it acts like a sponge and spits or ejects the water off as the tire spins. The result is more tire touching and gripping the road surface.
"For a passenger vehicle, the Observe tires are one of the best traction tires on the market," said Mike Heisler, manager of Mister Tire in Invermere, B.C. "They're one of my best-selling tires."
The Observe tire line has been on the market about 10 years, Heisler said. If you look at tire reviews on the Internet, one site rates these tires as 4.4 out of 5. Not bad for a nutty idea.