A solar farm for Kimberley
Excellent solar conditions could help turn Sullivan Mine's brownfield into an asset for Kimberley with a pilot photovoltaic plan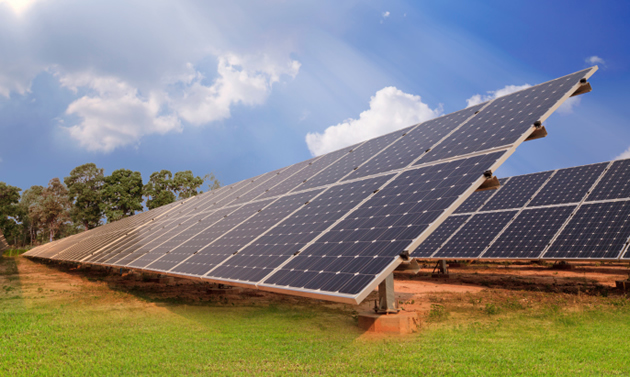 Kimberley B.C. used to be the site of the largest lead mine in Canada. When Sullivan Mine closed operations in 2001, this Kootenay community lost one of its major economic drivers.
Fortunately, Kimberley has another underdeveloped resource: one of the highest solar energy intensities in Canada. The "SunMine ™" – or "Mining the Sun ™" project was born out of the realization that the Sullivan brownfield with its heritage infrastructure, including roads, high-voltage transmission lines and sub-stations, could be used to take advantage of Kimberley's solar energy potential. -SunMine website
Teck Resources Ltd., the City of Kimberley and EcoSmart, a not-for-profit corporation based in Vancouver, are behind the solar farm initiative. Excellent solar conditions could help turn Sullivan Mine's brownfield into an asset for the community with a pilot photovoltaic plant.
The goal is to achieve the lowest cost per megawatt-hour, paving the way to grid parity and the development of an extensive high-performance solar farm. -SunMine website

Return to Green Scene for more great posts on sustainability.