A celebration of citizenship—of Canada and food
Barbecue local meat while celebrating Canada Day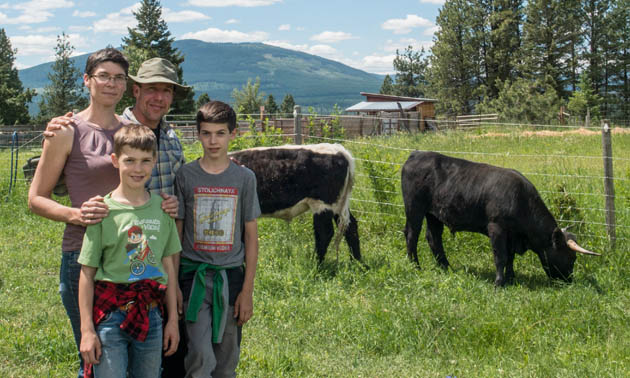 It's a great time to be a citizen of Canada, celebrating our country's 150th anniversary. It's also a great time to be a food citizen, as eating local foods is now mainstream.

The term food citizenship is defined as participating and supporting a democratic and environmentally sustainable food system. This new food culture relishes great-tasting, fresh food while helping our local economies.

Yes, the food may be more expensive than that at big-box stores, but customers are willing to pay more for delicious, healthy foods that also have a local story attached.

So for all of us planning a barbecue over the Canada Day holiday weekend, why not consider some local meat for those beef or turkey burgers? Wherever you live in the Kootenays, you should be able to find some locally grown meat.

If you're anywhere near Jaffray, the Bolter Family Farm raises both grass-fed cows and free-range turkeys. Owners Mathias and Astrid Bolter started raising beef cattle 12 years ago.

"We have very loyal customers that come back every year," said Mathias. "They appreciate that our cows are grass-fed as they are more flavourful than grain-fed cows."

Mathias explained that grass-fed meat is best cooked for a shorter time—there should still be some pink colour—to retain the lesser amount of fat and thus keep the great flavour and tenderness.

Everything on the Bolter Farm is grown organically, including pastured pork, free-range broilers and farm-fresh eggs.

You can stop by Derosier Road for farm-gate sales or call to place an order—they'll deliver in the local area. Their products are also sold at Nutters in Cranbrook and at local restaurants such as Island Lake Lodge in Fernie and Soul Food in Cranbrook.