14 benefits of a Pandemic Garden
Gardening is popular in the Kootenays—go forth and plant for your health and the planet's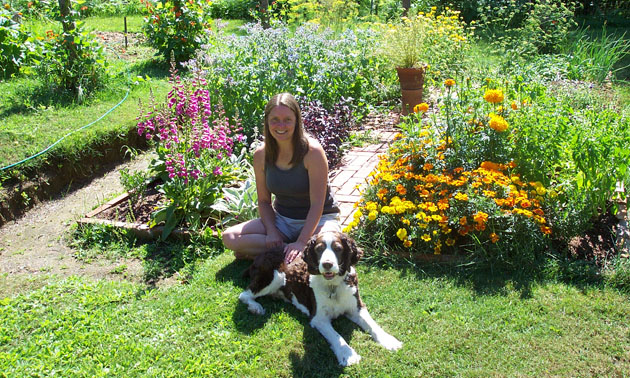 Pandemic Gardens are the new rage, with seed sales skyrocketing all across Canada. West Coast Seeds, with its warehouse in Delta, B.C., warns customers of a two-week delay for filling their online orders.
Reminiscent of Liberty Gardens and Victory Gardens during the First and Second World Wars, respectively, a Pandemic Garden can provide many benefits:
Keeps you physically active with all the tasks of preparing, seeding, weeding, watering and harvesting your garden
Supports your emotional well-being from contact with nature, the soil and fresh air
Contributes another hobby during our "stay-at-home" order
Helps you maintain physical distancing while enjoying the outdoors
Provides a great opportunity for a family-inclusive activity for fun and learning
Yields fresh veggies, fruits and herbs for a healthier diet
Produces an opportunity to try new foods and new recipes
Decreases the amount of lawn to be maintained, often with gas-guzzling mowers
Saves you money at the grocery store as you bypass many of the produce aisles
Increases your personal food security, especially when you preserve the food for winter
Increases our region's food security
Lowers your "foodprint," which is the environmental impact of food including its production and its travel to your local grocery store then your table
Brings an opportunity to help others by sharing your excess harvest
Gives you hope as you watch the miracle of seeds sprouting into tiny green seedlings and growing into nutritious food
A few weeks ago, a CBC Radio reporter was walking a street in Nelson, interviewing folks from a safe distance, of course. All the folks he interviewed were outside making garden boxes! Even in a very small space, raised garden beds can yield a significant quantity of food.
Living in the time of dueling crises—coronavirus and climate change—will likely be a defining moment of our generation.
"Just because we're in one crisis right now doesn't mean we can forget about the other one—the climate crisis that we are also facing as a world and as a country," said Prime Minister Trudeau on April 17.
Coronavirus is shrinking our carbon footprints in many dramatic ways. One act of courage and hope—planting a garden—lets us individually and collectively fight both crises.