Fairmont's famous mountain kitchen emerges stronger than ever
The owners of From Scratch in Fairmont Hot Springs are responding to COVID-19 by growing and pivoting their business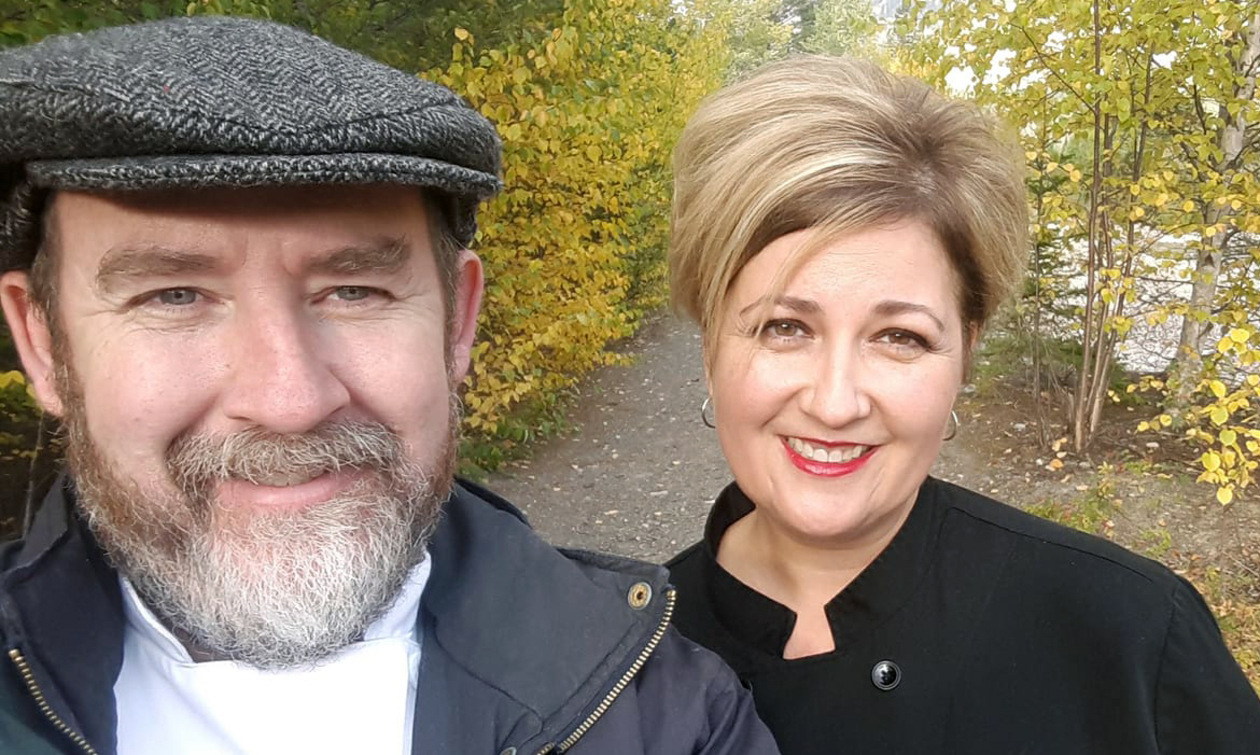 Adrian and Lara McCormack are the owners of From Scratch - A Mountain Kitchen, a rave-worthy restaurant in Fairmont Hot Springs. From Scratch has a reputation for high-quality menu items - most prepared, as the name suggests, entirely from scratch. Their recipes incorporate local ingredients whenever possible, embracing the farm-to-fork concept and supporting other businesses in the area.
This inviting little bistro will make your mouth water with wood-fired pizzas, gourmet handheld sandwiches and burgers, satisfying salads and a selection of main entrees including crispy duck leg confit and pork ribs that have been smoked in-house.
Last year's challenges didn't defeat these dedicated restaurateurs. Rather, it inspired them to branch out and grow their company in novel, exciting directions.
The McCormacks took some time to respond to our questions about their hopes, dreams and post-COVID plans for their business.
How have you been coping with the current challenges?
We are doing well and holding in there. It was challenging at times, but we supported each other through it with the help of good friends, dedicated staff and loyal customers. We were overwhelmed at times with all the information being filtered through from various organizations like BC Restaurant and Foodservices Association, Restaurants Canada and Able BC. Once we made a plan and turned our business to meet COVID-19 requirements, we felt safe and confident to keep doing what we love to do.
As business owners, what are you most proud of?
Both of us agree hands down that the resilience of our staff makes us so proud. Without their commitment to the business, From Scratch would not be where it is today. We are also proud that the business has so much loyalty from all our customers. Last but not least, our local food suppliers stepped up to the plate to help us push through the difficult times.
I hear you have plans to expand your production kitchen. Can you tell us a bit about that?
We are launching a new side of our business to give our fabulous customers a night off from cooking! We are on the verge of opening a new commercial kitchen next to our market bistro, where our condiment line and frozen entrees will be prepared and sold to stores around B.C., Alberta and further in coming months. It is a bit behind schedule due to the past year's events, but we are seeing light at the end of the tunnel. Our condiment line has a new look, and we are introducing elk pie and wild salmon fishcakes as entrees, with nine more planned to be released in coming months.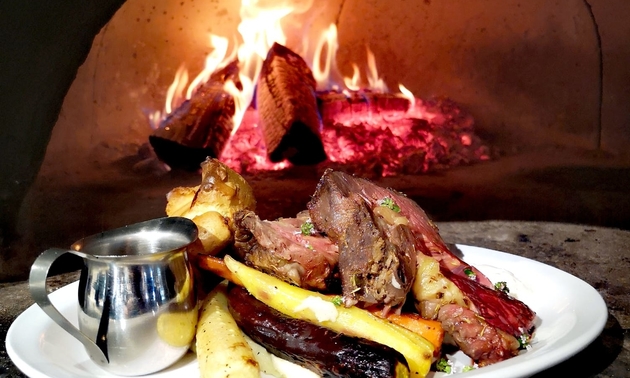 What other plans for the future are you excited about?
We are only as good as the ingredients in our recipes and the products we put on our shelves. There are many new food-based businesses recently created—from a local microgreens grower to new farmers and food producers in our valley, around the province and in Alberta. Our local food security system is the strongest it's ever been and we are growing more of our own food this upcoming year.
Pivoting our focus on the grocery retail market is going to be a learning experience that will bring more exposure to our business and the valley we live in. We are also working on a cookbook that will be released once the retail product line is running smoothly. We also can't wait to travel again as we have had lots of time to plan our next destinations.
If you had one piece of advice to new restaurant owners, what would it be?
Plan, plan, plan! Do your vision work and create your business plan before stepping into it. You will be working your business, moulding its personality with you in it. From there, hire people with shared values. Know your financial numbers and keep a tight lid on spending. Most importantly, do what you love, as customers taste it in your food, feel it from your staff and will feel good being around you and your restaurant.